Dr. Schwarzburg is the leading expert in the field of cosmetic and laser medicine in New York City.
Starting with a Bachelor's in molecular biology with high honors (Magna Cum Laude) from the University of Texas at Dallas, he continued his medical education at McGovern Medical School in Houston. During his medical school years, he was also part of a groundbreaking cancer research team at MD Anderson Cancer Center. Surgical training then continued at North Shore LIJ Hospital after moving back to New York.  Dr. Schwarzburg's academic and clinical achievements led to an invitation to join the prestigious Ivy League residency at New York Presbyterian Hospital – Columbia University College of Surgeons and Physicians. After satisfying highly selective criteria, he became a member of the American Academy of Cosmetic Surgery, the American Society for Laser Medicine and Surgery, and the American Academy of Aesthetic Medicine.
Dr. Schwarzburg's fundamental approach to practicing cosmetic medicine focuses on keeping and safeguarding patients' natural look as they undergo the process of rejuvenation and enhancement. Every patient receives a custom evaluation and treatment plan. His aesthetic philosophy rests on the principle that every patient is unique—the ideal treatment for one patient may not be a good fit for another. According to him, "Achieving excellent outcomes is possible only by setting realistic expectations."
Dr. Schwarzburg's talent and critical eye are the reasons why celebrity models and beauty experts, famous actors, TV personalities and fashion designers choose his clinic for their beauty maintenance and upkeep.
His authority is widely recognized in the world of aesthetic medicine and has been featured in multiple publications including Forbes, Haute Living, Guest of a Guest and many others.
Dr. Schwarzburg invests heavily in state-of-the art technologies to bring his patients the most advanced and safest treatment modalities currently available on the market, including CoolSculpting, CoolTone, Ultherapy, Secret RF, Fraxel Dual and Hydrafacial, among many others.
Skinly Aesthetics' thriving practice on the Upper East Side is the ultimate testament to his skills and aesthetic acumen. Dr. Schwarzburg regularly hosts training sessions for advanced injection techniques and attends educational seminars and conferences around the globe.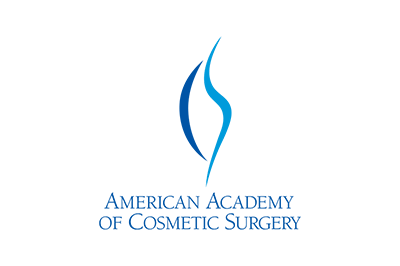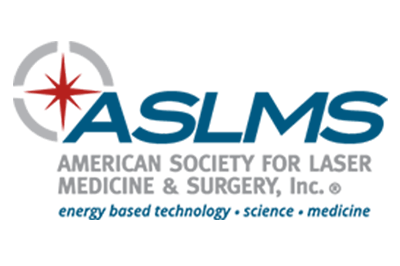 Dr. Schwarzburg is a member of American Academy of Cosmetic Surgery and American Society for Laser Medicine and Surgery
We Are
The Best at What We Do!
Transparency With Your Goals In Mind
Our ultimate goal is to make you look your best with most advanced and effective treatments. The entire process from scheduling to treatment administration to follow up care revolves around you at all times. You will get the best service and results that New York City can ever offer!
Ivy League Trained Physician
Minimally invasive aesthetic medicine is currently his primary focus with the goal of restoring or enhancing innate beauty through most advanced and clinically proven techniques. By regularly attending advanced aesthetic medical workshops across the United States and Europe he is able to offer the most refined and effective treatment modalities to his patients.
Location
Our beautiful and conveniently located New York City office is frequented by modeling talent, TV personalities and celebrities who all strive to maintain their naturally beautiful looks and have come to trust Dr. Schwarzburg with minimally invasive aesthetic routine.
Patients Like Us At SKINLY
I have been going to Skinly for several years now for botox and Dr. Schwarzburg is hands down the best in NYC! The results are natural and not frozen and his botox literally lasts for 4-5 months!! I have been to other med spas where they dilute the product and it starts to fade after a month. Not here! Even though they have recently upgraded their space to a swanky new location, they still offer some of the best prices in NYC. You are treated by a real doctor in a suit, not some technician. Highly recommend!

Jon Barwick


Dr. Schwarzburg is the absolute best! He closely listened to all of my areas of concern and did an exceptional job. I recently had a poor experience so he had to dilute everything and start from scratch. I was so nervous but he was extremely calming and careful to address every minor detail. I couldn't be happier with the end result.

bella zilber


I have dealt with several hit or miss med spas in NYC and this one is a winner! Dr. Schwarzburg is super professional, mild mannered, and on top of his botox game. The injections are painless and the results truly last longer than anywhere else. He has been my go to for several years now and I have always been happy with the results. The have recently moved to a posh, light-filled office space with all new upgraded equipment. The staff is super friendly and welcoming. I have referred several friends here and theyre always ecstatic with their results as well.

Norbert Peti


Clean facility, receptionist was super helpful in answering my many questions and setting up the appointment. During my actual appt, Dr.Schwarzburg was educational and friendly, making me feel at ease. Will return!Receptionist also takes your temperature as soon as you walk in as part of COVID precautions.

Deborah Mercado


I have been a patron of Skinly Aesthetics for 2 years now. I have always loved the services I receive with them! They never try to force services on me. They really listen to my skin concerns and give me the best possible results! I'm a youthful 40-something. I'm not wanting to look 20, but I want to look my best. Skinly Aesthetics and their staff always make me look like the best version of my age and self!!! I always leave there feeling beautiful and supported 🙂

Megan Church


I have had nothing less than an AMAZING experience here! The office is professional, especially clean, beautifully set up, safe & secure and most importantly of all; sanitary! They take every precaution necessary and beyond to make sure no one gets/is sick. As for my experience with staff and the Doctor; Sarah is amazing. She is friendly, especially knowledgeable & gets back to you [seriously] immediately! Dr. Schwarzburg is awesome! He's professional, friendly, understands the face of each person and can see where and what needs fillers. He is amazing at what he does. As for my experience with my fillers; I first came in on 6/2/20 for a Juvederm Lip filller, which came out WONDERFUL. I was so satisfied and ecstatic about my new look! So as I was told by the Doc and his team, they will be swollen and we'll see the final result within about 2-3 weeks. So about after a month, they settled at just a little bit larger than my original lips (which were very thin to begin with). So I called in with my concerns which Sarah said it happens sometimes where your body basically eats up the filler. So her and the doc consulted and told me to come on in, the Doc was going to generously give me half of a syringe at no cost to me. So I went in and Dr. Schwarzburg ended up giving me an entire syringe of Juvederm Voluma to make sure I left completely satisfied. I would highly recommend ANYONE thinking about getting fillers to go to Dr. Schwarzburg at Skinly Aesthetics. I guarantee you won't regret it. And as for pricing- completely fair pricing, actually I might even say great pricing for the job the Doc does and the hospitality you get while there. Thanks so much Sarah and Dr. Schwarzburg for being amazing and helpful from beginning to end! You guys literally ch aged my life by giving me the confidence I've been yearning for since I was 12 years old. You WILL be seeing me again haha!

ToniAnn Brooks


Loved the experience I had at Skinly and love the results even more!! Sam at the front desk was so nice and the place was really clean. I got 20 units in my forehead- it took less than 5 minutes and no numbing cream was used! It was completely painless. Saw the results within 4 days and then the deep wrinkle that i was targeting was completely gone within 8 days but i can still move my face. I never felt pressured to get more stuff done. Will definitely be going back.

Emily Tankersley


Dr.Schwarzberg has been my cosmetic doctor for several years. He is very knowledgeable and has answers to my questions that other cosmetic offices did not have. i highly recommend him Jimmy of Forest hills.p.s. it is worth the trip in from and outer borough.

jimmy green


Always so pleased with my visits to Skinly! I never feel pressured to get more than what I'd want, and I trust Dr. Schwarzburg to always give me exactly what I'm looking for. Sarah is also always super responsive and makes me feel right at home when I walk in!

Molly Chaiban

Time to Look Best in Your Skin is NOW!
Book Your Appointment Today!
Skinly Aesthetics | Life and Picture Perfect