Feel discouraged when you look in the mirror and see dark hollows under eyes? Nothing works like Restylane facial filler and the results are beyond belief! Skinly uses the most advanced techniques and guarantees the results!
Non-surgical, pain-free correction of under eye dark & hollow areas, cheeks, smile lines, lips and other facial and body areas.
Instantly visible results that last up to 12 months
No downtime – go back to work & play same day
Naturally refreshed and rested look
Fast Facts:
About: Restylane is a hyaluronic acid-based dermal filler designed to correct deep wrinkles and facial folds and restore facial volume loss for an overall more youthful appearance. The Restylane family of fillers comes with a variety of dermal fillers each with its own set of formulations ideal for various regions of the face.
Safety: Restylane is FDA approved as a safe and effective method to treat lines, wrinkles, and facial folds when performed by a skilled and trained board-certified cosmetic physician.
Convenience: Restylane injections typically take no longer than 15 – 30 minutes and have minimal side effects or downtime. This makes them easy and convenient, even for patients on tight schedules.
Cost: The average cost of Restylane ranges $700 – $1400 per 1 mL syringe.
Efficacy: Clinical trials, a decade of success stories and millions of injections provide evidence that Restylane is effective in adding volume to hollow areas of the face and treating fine lines and wrinkles for a more rejuvenated appearance.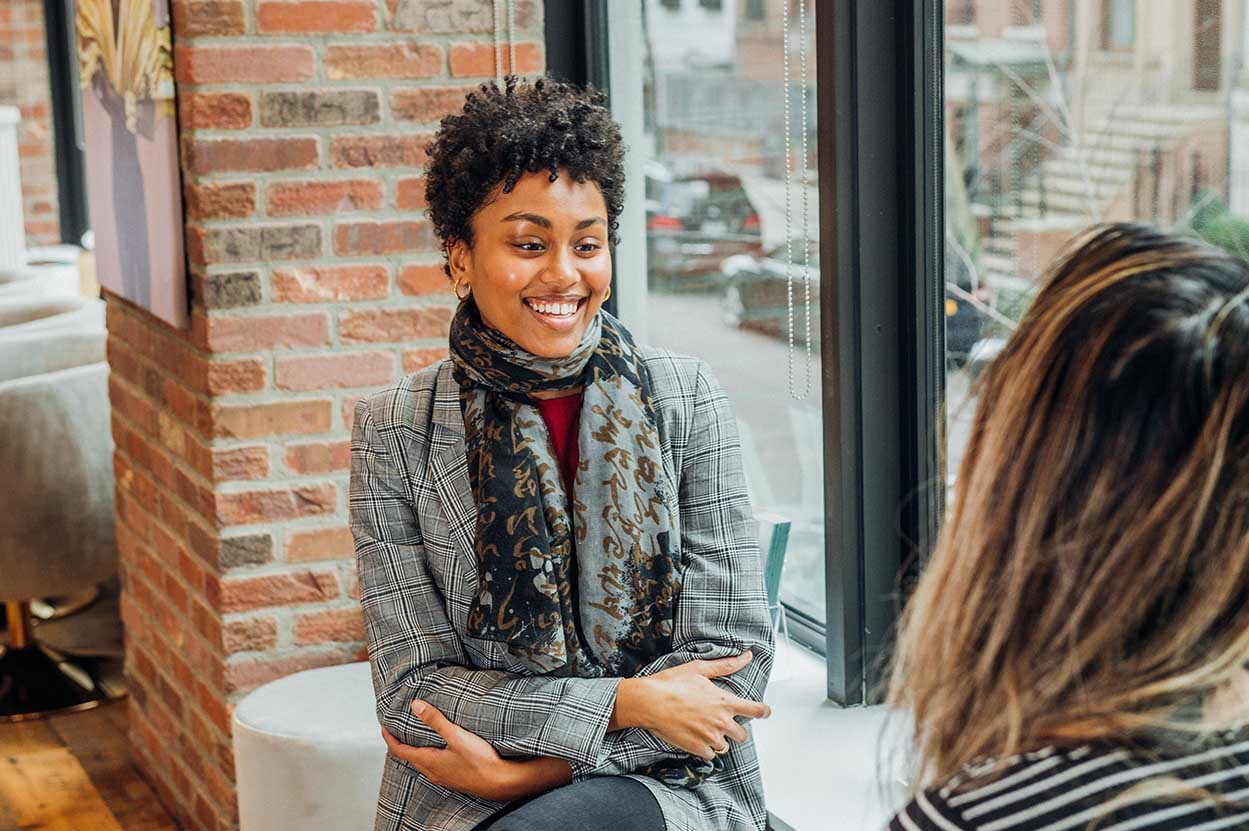 WHAT IS RESTYLANE?
Restylane is a biodegradable injectable hyaluronic acid gel dermal filler designed to fill in lines formed through facial expressions, severe facial wrinkles, and facial hollows, as well as add moisture to the skin. Due to its versatile and distinctive characteristics, this dermal filler allows patients to achieve a younger, more refreshed appearance by restoring volume and fullness to aging skin.
The Restylane line has several branches including Restylane Lyft, Restylane Defyne, Restylane Refyne, Restylane Kysse, Restylane Contour, and Restylane SkinBoosters.
Each Restylane product has a unique chemical composition and particle size that makes them individually ideal for different areas of the face differing in skin thickness and treatment.
WHY IS RESTYLANE ONE OF THE MOST POPULAR DERMAL FILLERS?
Restylane is manufactured by Galderma, also known for other popular products such as Dysport, and has become a favorite in the world of hyaluronic acid gel fillers since its FDA approval in 2003. The product is non-animal derived, biodegradable, and fully biocompatible with the hyaluronic acid already present in your skin, making the risk for an allergic reaction or rejection essentially non-existent.
As we age, we lose collagen, facial fat, and volume, as well as elasticity in our skin. Restylane is designed to treat all of these common signs of aging, alongside other cosmetic concerns, facial contouring, and skincare. This filler has been used more than 10 million times worldwide and serves a wide range of purposes as each of its branches has a slightly different molecular formulation, designed to suit anyone's needs. Restylane injection is minimally invasive with limited downtime or side effects, making it an easy, surgery-free and convenient application for anyone who wants to rejuvenate their face.
HOW DO RESTYLANE DERMAL FILLERS WORK?
Restylane is an injectable hyaluronic acid filler made with NASHA (Non-Animal Stabilized Hyaluronic Acid) technology, for long-lasting, smooth results. Restylane uses cross-linking to bind the hyaluronic acid molecules ensuring volume and long-lasting results.
Because hyaluronic acid is hydrophilic, it absorbs water surrounding the injection site, expanding 2-3 times its original size and creating volume in the areas of concern. Most Restylane gels have a medium particle size, allowing it to be useful in a variety of treatment areas including several regions of the face and the hands to smooth out signs of aging and enhance your natural beauty.
WHAT AREAS CAN RESTYLANE TREAT? WHAT IS RESTYLANE USED FOR?
Restylane can be used anywhere on the face, due to its many available formulations. It is FDA approved to treat moderate to severe facial creases, such as the nasolabial folds (also called moderate smile lines), marionette lines, lips, under-eye hollows, and acne scars.
Restylane for Cheeks: A major sign of aging is loss of volume in the cheeks, creating a hollowness that is often overlooked. When Restylane Lyft is injected into the cheeks, it replaces the hollowness with volume, giving you a fresh and rested look. The use of Restylane as a cheek filler is widely regarded as safe and effective.
Restylane tear trough: Hollowness under the eyes can make us appear old and tired regardless of our age. Restylane shots under the eyes will eliminate that old and tired look, leaving you with a rested and refreshed overall appearance. Under the eye fillers have gained immense popularity due to instant and long-lasting results.
Restylane lip injections, cupid's bow, lines above the upper lip: Restylane injections can not only increase volume in thin lips, but reduce and eliminate fine lines and severe wrinkles surrounding the lips (smoker's lines), leaving you with a younger and fuller lip.
Resylane smile line filler: Nasolabial folds, laugh lines, or smile lines can easily be eliminated with the injection of Restylane dermal fillers.
Restylane for Marionette lines, corners of the mouth, and jowls: Restylane is often used to fill in folds and lines in the face, such as those that run from the corners of the mouth to the chin, that would otherwise make you appear older.
Restylane chin: Nonsurgical chin augmentation using Restylane shots can enhance the look of your chin profile for a more pronounced and even look.
Restylane nose: As an alternative to a surgical rhinoplasty, liquid nose jobs have become increasingly popular. Using Restylane injections, you can smooth out and straighten any bumps and asymmetries that you would like to eliminate on your nose.
Restylane for Temple: Indented temples can make your overall face appear more hollow and older. With the use of Restylane injections, you can restore youthful convexity in that area.
Restylane for Forehead: If you have concave anatomy, your forehead may appear indented or hollow. For a more rounded and prominent profile, Restylane can add more volume to your forehead.
Restylane for Jawline: Restylane can be injected into your jawline to give you a more pronounced and chiseled look. This also works to "lift" beginning signs of sagging skin in this area.
Restylane liquid facelift: Invasive plastic surgery can often be avoided through the use of thoughtfully placed hyaluronic acid fillers by an experienced and skilled cosmetic physician. Restylane is a commonly used filler to achieve this nonsurgical facelift, reducing and eliminating the signs of aging, without that "fake" look.
Restylane Acne Scars: Restylane is often used to reduce or eliminate acne scars as it lifts your skin and improves its overall texture. It can also be used to fill in more hollow scars.
Necklines: Restylane can be used to fill in circular lines that have formed over the years around your neck.
Restylane hands: Restylane can be used to restore volume to the back of the hands, leaving you with more youthful hands.
AM I A CANDIDATE FOR RESTYLANE INJECTIONS?
If you are suffering from age-related or genetic-based tissue volume loss, deep wrinkles, or other general signs of aging, Restylane filler may be the perfect treatment for you. A good candidate for Restylane is someone who wants to reverse visible signs of aging or enhance an already attractive profile.
Moderation and natural results are always in fashion, so you will never look fake or overdone. Depending on your goals and overall concerns, Dr. Schwarzburg is a leading expert in the field and will give you a detailed consultation to help you establish the appropriate treatment plan to meet your individual needs.
WHAT ARE THE CONTRAINDICATIONS FOR RESTYLANE INJECTIONS?
The contraindications for Restylane shots include:
Anaphylaxis (severe allergic reactions)
Lidocaine or hyaluronic acid sensitivity
Bleeding disorders
Pregnancy
Cystic acne or any other active skin infection in the treatment area
HOW DO I PREPARE FOR MY RESTYLANE TREATMENTS?
Dermal fillers don't typically require any preparation, however, you will be advised to discontinue any blood thinners or herbal supplements which could potentially cause bruising, for one week prior to your injections to avoid excess bruising. It is also prudent to avoid any alcohol consumption 24 hours prior to your procedure to minimize the risk of bleeding and hematomas.
WHAT IS THE PROCEDURE LIKE?
Consultation: The first step to getting your Restylane treatment is a one on one consultation with Dr. Schwarzburg, during which you will get the chance to discuss any questions or concerns with a highly trained and experienced medical professional, Dr. Schwarzburg, who will then develop an individualized treatment plan for your unique needs.
Procedure: Depending on where you will be getting your injections, you may need a topical numbing cream applied directly to the skin for 15 to 20 minutes before your procedure to reduce possible discomfort.
After removing the numbing cream and sanitizing the area, Dr. Schwarzburg will strategically inject the Restylane using an ultra-fine needle with minimal discomfort. The technique used will depend on the treatment area and your desired outcome. Once the filler is injected, you will see immediate results. You will then be able to return to your normal daily activities immediately after your injections.
WHO SHOULD BE PERFORMING RESTYLANE SHOTS?
Restylane should be administered by a board-certified physician or dermatologist with the experience and skillset to safely and effectively carry out your treatment. The best Restylane doctors have a refined and extensive set of skills and are equipped with several injection techniques to suit any patient's needs and individual anatomy.
HOW LONG IS THE PROCEDURE?
If numbing cream is applied, it will stay on for 15 – 30 minutes before the injection process. The injections themselves may take 20 – 45 minutes depending on the treatment area.
ARE THERE ANY RISKS AND SIDE EFFECTS?
Hyaluronic acid is a natural substance found in the body, making risks and side effects virtually impossible. The most commonly observed side effects include swelling, redness, discomfort, and bruising, all of which subside within days after the treatment.
More serious, albeit rare side effects include herpes simplex, allergic reactions, keloids, and superficial necrosis at the injection site. It is important to have a consultation with Dr. Schwarzburg before you undergo your treatment to confirm that you are the ideal candidate for Restylane.
Allergic reaction to Restylane under the eyes is very rare, however, if you notice any abnormalities after your injections, be sure to contact your provider immediately.
WHAT IS THE DOWNTIME AFTER RESTYLANE INJECTIONS? IS THERE AFTERCARE?
You will be advised to avoid blood thinners for one week after your treatment to prevent excessive bruising. Strenuous exercise, heat, and sun exposure may increase swelling and should be kept to a minimum of 24 – 48 hours post-injection. Immediately after your procedure, you will be provided with an ice pack to minimize swelling, which can then be replaced with a warm compress on day 2 should bruising occur.
HOW MUCH DOES RESTYLANE COST?
The cost of Restylane injections varies based on the type of Restylane filler, the treatment area, the number of syringes, as well as your geographical location, and the qualifications of your injector. The average cost of 1 syringe of Restylane ranges anywhere from $700 to $1500.
WHAT ARE THE DIFFERENT RESTYLANE TYPES?
There are several types of Restylane products, all of which utilize unique NASHA technology, allowing for individual thickness and particle size. The Restylane family includes Restylane-L, Restylane Silk, Restylane Lyft, Restylane Defyne, Restylane Refyne, Restylane Kysse, Restylane Contour, and Restylane SkinBoosters.
WHAT IS RESTYLANE LYFT?
Restylane Lyft has a thicker formula than Restylane and is typically used for deep lines and hollowness in the face, such as deep wrinkles, hollow and flat cheeks, smile lines (or nasolabial folds), and marionette lines that are found between the corners of the mouth and chin. It is also FDA-approved for hand rejuvenation to restore lost volume in the hands for overall hand rejuvenation.
WHAT IS RESTYLANE KYSSE?
Restylane Kysse is one of the newer facial fillers in the Restylane line and is specifically designed for the vertical lines, also called perioral lines (smoker's lines), natural lip augmentation, and hydration around the lips. Smoker's lines (perioral lines) surround the borders of the lips and make us appear older. Restylane Kysse is a gentle filler that uses XpresHAn Technology for flexible movement that is ideal to treat these fine lines around the lips, in which natural facial movements are important to keep intact.
Restylane Kysse is also frequently used for lip enhancement and volume in the lips for a natural and soft plump.
A very popular, yet extremely difficult and specialized technique that is often paired with a Restylane Kysse lip filler is the Russian lip technique, in which a skilled injector such as Dr. Schwarzburg injects the filler vertically along the vermillion border, rather than horizontally, avoiding the classic "ducky" lip.
WHAT IS RESTYLANE SILK?
As the first FDA approved facial filler to restore lip fullness, Restylane Silk is specifically designed to treat fine lines and severe facial wrinkles and folds, and add volume to and around your lips. Due to its small particle size, Restylane Silk is a very soft and gentle filler allowing for a very natural result. Its unique and refined clear gel formulation made with a fine, supple gel consistency allows for precise lip shaping and smoothing.
WHAT ARE RESTYLANE REFYNE AND DEFYNE FOR CHIN AUGMENTATION?
While both Restylane Defyne and Restylane Refyne can be used for different areas, Restylane Defyne is most frequently used for deeper lines, whereas Restylane Refyne is more optimal for moderate lines. Depending on Dr. Schwarzburg's analysis, he will use whichever filler he deems appropriate for your individual case. Restylane Refyne and Defyne both are manufactured using advanced XpresHAn Technology that uses innovative cross-linking to create a smooth gel that allows for very natural-looking results.
Restylane Defyne was approved by the FDA in 2021 for chin augmentation for patients who have a "weak" or recessed chin and Restylane Refyne is ideal for shallow injections due to its soft and flexible nature.
RESTYLANE CONTOUR FOR MID-FACE CHEEK AUGMENTATION
Restylane Contour is a newer filler in the Restylane line that is FDA approved filler for cheek augmentation and for midface contouring to restore volume loss. Unlike many other fillers, Restylane Contour is designed to allow flexibility and movement after injection. Volume loss in the midface and cheeks are common and inevitable signs of aging that can be treated with Restylane Contour injections by a skilled medical professional.
WHAT IS RESTYLANE VOLYME?
Restylane Volyme was designed to be paired with Restylane Defyne and Restylane Refyne and is a denser and firmer injectable commonly used to add a more significant amount of volume to the desired area. As we age, loss of tissue volume in the face is a common yet inevitable part of the process. Volyme can be injected to several parts of the face including the cheeks, chin, jowls, and jawline to lift and add volume to an aging and hollow face.
RESTYLANE SKIN BOOSTERS
Restylane SkinBoosters are used to improve the quality of your skin and its texture by delivering hydration and elasticity to the skin. It differs from other facial fillers as its administration requires several microinjections throughout the face, rather than injections to address only one specific area to add volume. Aging causes our bodies to lose hyaluronic acid, elastin, and collagen, which results in hollowness, wrinkling, and uneven texture of the skin. The hyaluronic acid filler works by absorbing the water surrounding the injection site, adding volume, moisture, elasticity, and firmness. Restylane SkinBoosters work best over the course of three treatments spaced four weeks apart and are a great way to maintain a youthful and revitalized look leaving you with long-lasting results with regular maintenance visits.
CAN YOU COMBINE RESTYLANE WITH OTHER COSMETIC TREATMENTS?
Restylane can be combined with other dermal fillers such as Juvederm, as well as other cosmetic procedures. Neurotoxins such as Botox are often paired with Restylane to eliminate fine lines in the treatment area. Depending on your overall aesthetic goals, other treatments such as PDO threads may also be combined with Restylane for an extra lifting effect. Many patients also add skin tightening treatments including Fraxel and Secret RF microneedling to rejuvenate the skin for an overall more youthful appearance.
WHAT IS THE DIFFERENCE BETWEEN JUVEDERM AND RESTYLANE?
Both Restylane and Juvederm are hyaluronic acid-based dermal fillers that are used to add volume to areas of the face, neck, and hands that have become hollow through the loss of adipose tissue. Juvederm, manufactured by Allergan, often gives slightly more facial volume than Restylane fillers, while Restylane, made by Galderma, is often used for more specific areas that require a softer filler with less swelling.
Both Restylane and Juvederm have different fillers in their lines designed for varying purposes and treatments. Juvederm Volbella, for example, is a direct competitor with Restylane Silk, as they both offer similar results. While they all differ from one another, there is no one filler that is better than the other.
WHO MAKES RESTYLANE?
When Restylane first hit the market it was branded as Perlane. It is now manufactured and distributed by Galderma, a company established in 2006 and was renamed Restylane.
WHAT IS RESTYLANE MADE OF?
Restylane is composed of non-animal-based hyaluronic acid-based filler and has slightly different chemical compositions for each of its different products. Hyaluronic acid is a substance that is naturally found in the body and helps restore and produce facial volume.
HOW MUCH RESTYLANE FILLER DO I NEED?
The amount of filler needed for optimal results depends on the treatment area and your desired outcome. On average, one syringe is used to start, and anywhere from 2-9 syringes may be injected if needed to achieve desired outcomes. Dr. Schwarzburg takes a "less is more" approach when it comes to dermal fillers, gradually adding volume to avoid overfilling a given area.
HOW MANY TREATMENTS WILL I NEED?
Restylane results are immediate, meaning that one treatment is typically sufficient. However, many patients get follow-up or touch-up treatments to maintain their results. In some cases, patients feel they want or need more Restylane dermal fillers once the initial swelling has subsided, in which case another syringe can be injected a few days after the initial treatment.
HOW MUCH RESTYLANE IS USED FOR LIP INJECTIONS?
Depending on how thin your lips are and what kind of results you are looking for, the average amount of Restylane used for lip injections is between 1 and 3 syringes, which equates to 1-3 mL of product.
DO RESTYLANE INJECTIONS HURT?
While Restylane sessions are fairly painless, in some cases, for example during lip or nasolabial fold injections, a topical numbing cream can be applied to the treatment area to reduce overall discomfort. There is also lidocaine present within the formulation itself, making the overall treatment more tolerable.
HOW SOON UNTIL I SEE RESULTS FROM RESTYLANE INJECTIONS?
While Restylane results are immediate, there may be some initial swelling and bruising which should subside within a few days to two weeks. This is when your full cosmetic results will be visible.
WHAT WILL MY RESTYLANE BEFORE AND AFTER RESULTS LOOK LIKE?
Before your Restylane shots, you will be lacking volume in select regions of your face such as your under eyes, cheeks, and lips. You may also have deep wrinkles and folds that cannot be treated with botox alone. After your Restylane treatment, this lost volume will be replaced for an overall more plump and youthful appearance.
HOW LONG DOES IT LAST?
Restylane typically lasts between 6 and 12 months, depending on the type of Restylane used, how your body responds to the treatment, and how much is injected. Some people tend to metabolize the filler quicker than others, and for some people, the results will last over a year. If you lead a very active lifestyle the Restylane gel may degrade faster because of the increased metabolism and blood flow.
CAN RESTYLANE BE DISSOLVED?
Yes, Restylane and all other hyaluronic acid fillers can be dissolved with hyaluronidase. Hyaluronidase is an enzyme that dissolves hyaluronic acid and will completely eliminate the filler and its results. There are many cases in which new patients come into Dr. Schwarzburg's clinic to get poorly placed filler dissolved that had left them with asymmetrical, lumpy, and botched results.
IS RESTYLANE COVERED BY INSURANCE?
Because Restylane shots are not medically necessary, they are not covered by insurance.
IS RESTYLANE JUST FOR THE FACE?
While Restylane is typically injected in the mid-face in areas such as the cheeks, under eyes, and nasolabial folds, it can also be injected in deep lines in the neck and in the hands for rejuvenation.
CAN RESTYLANE EVEN OUT UNEVEN LIPS?
Restylane can be used to add volume to the lips. Because of its volumizing effects, it can be also placed carefully around the lips to even out asymmetry.
CAN RESTYLANE BE USED TO TREAT ACNE SCARS?
Yes, in some cases Restylane can be used to fill in acne scars and to restore lost facial volume and collagen. When combined with the proper cosmetic treatments, such as Secret RF and Fraxel, Restylane can be injected into the acne scars to immediately improve their appearance.
DOES RESTYLANE BUILD COLLAGEN?
Restylane is a classic hyaluronic acid facial filler, where hyaluronic acid acts like a dry sponge absorbing nearby water molecules and increasing in volume. Hyaluronic acid gel doesn't directly stimulate collagen production and instead creates volume directly by growing in size through it hydrophilic properties. Because its primary purpose is to provide volume, Restylane does not stimulate collagen production over time. Radiesse is an alternative dermal filler, that on the other hand does stimulate collagen production in the injected areas.
IS RESTYLANE SAFE?
Restylane is an FDA-approved hyaluronic acid-based filler that is deemed safe as long as it is injected by a trained and qualified medical professional, such as Dr. Schwarzburg.
WHAT ARE THE PROS AND CONS OF RESTYLANE INJECTIONS?
Pros:
Non-surgical
Minimally invasive
Limited risks and side effects
Minimal downtime
Cons:
Not permanent
Does not address excess skin laxity
May require more than one syringe for optimal results
TAKEAWAY
Restylane is a hyaluronic acid based dermal filler that is used to replace lost volume in the face and hands. There are several different types of Restylane fillers, each of which has a unique composition designed for various regions of the face. This procedure comes with minimal risks and side effects or downtime, but should always be administered by a skilled and experienced board-certified cosmetic physician.
HOW CAN I GET STARTED WITH MY RESTYLANE TREATMENT?
If you are looking for the place to get the best Restylane injections reviews, then Skinly Aesthetics is the place for you. Dr. Schwarzburg is an expert in the field of cosmetic and laser medicine and uses a large variety of Restylane products at his boutique clinic on the Upper East Side of Manhattan. If you are interested in scheduling a consultation with Dr. Schwarzburg, you can contact us at (212) 774-4264 or email us at info@skinlyaesthetics.com.