GETTING CHIN FILLER IN NEW YORK WITH DR. SCHWARZBURG
Dr. Schwarzburg is an Ivy League trained physician specializing in cosmetic dermatology in NYC. With over 10 years of experience under his belt and thousands of satisfied patients, Dr. Schwarzburg is one of the top authorities in the field of minimally invasive procedures.
His unique style and injection techniques make the world of a difference for patients looking to augment, restyle and reshape their chins.
When you see Dr. Schwarzburg for chin augmentation at his private medical practice in New York you will be enjoying the following benefits:
Strategically placed filler injections that aesthetically enhance a receding or recessed chin;
Long-lasting and natural-looking chin augmentation results that emphasize your innate beauty without radical transformation or overdone look;
Seamless and quick procedure with minimal discomfort, instant results, and no downtime;
A luxurious experience at his private medical practice on the Upper East Side.
CHIN AUGMENTATION WITH DERMAL FILLERS IN NYC
The chin and jawline play the most definitive role in the overall look and balance of the face. In fact, human beings are the only animals to have chins; other animals, even chimpanzees, lack the feature of a lower bit of jaw that juts slightly forward.
People with sharp and pronounced chins are often perceived as more attractive and a defined chin is often an indicator of youth and aesthetic appeal.
If you find yourself hiding a weak or receding chin with a hand-on-chin pose or by creating an illusion of definition with makeup then chin filler augmentation with dermal fillers is the next most logical step. Here is exactly what chin filler can do for you:
Contour a weak chin to make it sharp and defined to bring balance, symmetry, and harmony to the rest of the facial features;
Chin augmentation is especially valuable and visually appreciated from a side profile or three-quarter in which the projection of the chin is more obvious and makes your face overall more attractive;
Create a forward-projecting chin to improve and straighten the appearance of both the chin and jawline.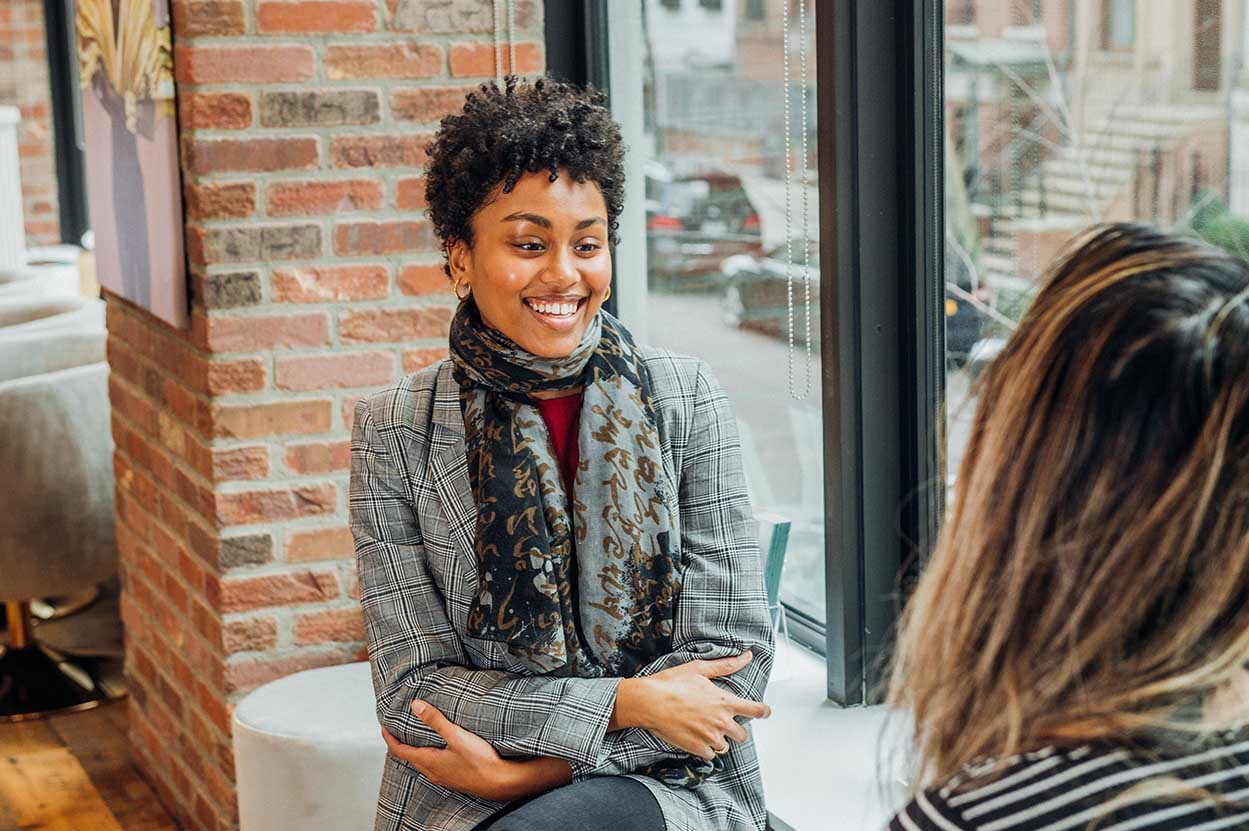 PREPARING FOR CHIN AUGMENTATION AT SKINLY AESTHETICS
Chin filler injections are minimally invasive and do not require much preparation. Prior to the chin sculpting procedure, Dr. Schwarzburg recommends the following:
Stopping any medications or supplements that increase the chances of bruising including Ibuprofen, Motrin and Gingko Biloba;
Take 800mg of Tylenol 1 hour before the procedure to minimize unpleasant sensations associated with needle poking;
Plan accordingly around important events such as weddings, birthdays, and conferences to account for possible bruising.
PROCEDURAL PROCESS OF CHIN FILLER INJECTIONS AT SKINLY AESTHETICS
The process of getting your chin augmentation with dermal fillers at Skinly Aesthetics is straightforward and not complicated. Once you have set your appointment and arrived at the clinic the following sequence of events will take place:
Dr. Schwarzburg will have a thorough, one-on-one consultation before the injection process itself. Your chin enhancement cosmetic goals and the plan to achieve them will be discussed and a course of action will be devised;
Pre-procedural photographs will be taken to monitor your progress over the next few weeks;
The skin will be demarcated, sanitized and numbed with strong lidocaine-containing cream;
Using a 25G or 27G needle or a cannula, Dr. Schwarzburg will deliver a series of dermal filler injections into the subcutaneous plane of the targeted area with an appropriately selected amount of hyaluronic acid like Juvederm or calcium-containing filler like Radiesse;
The entire injection time may take anywhere from 20 to 40 minutes to complete depending on the complexity of the anatomy and the number of fillers used;
Once finished, your chin will once again be cleaned with alcohol and you will be given ice packs and aftercare instructions;
A follow-up appointment will be scheduled in 1 week once all the swelling and bruising have resolved.
FREQUENTLY ASKED QUESTIONS
HOW SAFE ARE CHIN FILLERS?
Chin fillers are a safe and effective solution to enhance the shape of the chin without downtime or surgical complications. Chin filler injections are FDA-approved for qualified patients who want to enhance the appeal of their chin.
ARE CHIN FILLERS PAINFUL?
Any procedure involving needles can be unpleasant, however, Dr. Schwarzburg makes your chin filler experience virtually pain-free. Dr. Schwarzburg uses a strong, lidocaine-containing cream where the concentration of lidocaine reaches 25%, effectively numbing your skin to eliminate any painful stimuli. Additionally, he can provide Pro-Nox anesthesia with gas for his very sensitive patients. Overall on a pain scale of 1-10, chin fillers are reported to be level 2-3.
HOW LONG IS THE CHIN FILLER INJECTION PROCESS?
The duration of chin filler injections depends on the size and complexity of the anatomical landscape, the number of syringes needed to achieve the desired results and whether a needle or a cannula is used. When 1ml of Juvederm Voluma is used via a needle injection it will take approximately 30 minutes from start to finish.
HOW MANY SYRINGES OF FILLER ARE NEEDED FOR CHIN AUGMENTATION?
Dr. Schwarzburg estimates that on average patients end up using 1-3 syringes or 1-3 ml of dermal filler, such as Juvederm or Restylane to achieve outstanding cosmetic results. Dr. Schwarzburg typically starts with 1ml syringe of Juvederm Voluma and observes the immediately visible results of chin reshaping before using more syringes. If the results are sufficient for that session you will be scheduled for a follow-up in 1 week, and additional filler can be administered at that time if needed.
WHO IS A CANDIDATE FOR CHIN FILLER INJECTIONS IN NYC?
Any healthy person without chronic medical conditions, active skin infection, bleeding disorders or allergy to any component of the filler product is a great candidate for lower face transformation and enhancement via chin filler injections.
WHAT ARE THE CONTRAINDICATIONS TO GETTING CHIN FILLERS?
There are very few factors that can preclude you from getting chin fillers and they include:
Tendency to form keloids from needle pricks;
Active skin inflammation or acne flare-up;
Severe retrognathia or recessed chin where the filler would not compensate for the severe volume deficit and chin implant would be indicated;
Severe skin laxity around the chin making filler injections nearly impossible.
WHAT ARE THE RISKS AND SIDE EFFECTS ASSOCIATED WITH CHIN FILLER INJECTIONS?
Chin augmentation with hyaluronic acid fillers is a non-surgical procedure that carries a few minor risks and side effects when administered by a skillful and knowledgeable physician.
Most of the side effects are temporary and only a few require a visit to the clinic for correction.
The following minor side effects are expected with the chin augmentation procedure:
Moderate swelling, bruising, and redness last for a few days after the injection and typically clear up on their own;
Lumps and minor skin irregularities are not infrequent, but resolve within a few days;
Tenderness and firmness are secondary to injections themselves and tissue irritation coupled with freshly deposited filler product that feels hard to touch for a few days;
Injection site inflammation or cellulitis can also occur in some instances, usually a few days after treatment;
Some patients may also experience cystic acne or injection site abscess, but those resolve promptly with a short course of antibiotics or drainage.
WHAT IS THE AFTERCARE AND DOWNTIME FOLLOWING CHIN FILLER INJECTIONS?
One of the major advantages of getting chin filler injections is the minimal aftercare and virtually no downtime associated with the procedure. The following simple steps encompass the aftercare routine:
Use ice packs immediately and for 24 hours on the treated area to reduce swelling and bruising;
Use of any over-the-counter painkillers is permitted without any restrictions,
Avoid makeup application for 24 hours to reduce the risk of infection;
Avoid extreme heat exposure and intense exercise for 48 hours following the procedure;
Do not apply strong manual pressure to injected chin areas to avoid filler migration;
Put off extreme workouts for at least 48 hours to minimize the risk of filler displacement;
You can otherwise resume normal activities and return back to work or school immediately without the need for any downtime.
WHEN WILL I SEE THE RESULTS FOLLOWING CHIN AUGMENTATION?
The results following your chin augmentation with dermal fillers are immediate minus the transient bruising and swelling that will obscure the final results for approximately 48 hours. Within 2 days following the completion of your procedure, your chin transformation results will be fully evident, with your sharp and newly defined chin boosting your confidence levels and the number of selfies you'll be taking without any reservations.
HOW LONG DO CHIN FILLERS LAST?
When fillers such as Juvederm Voluma, RHA 4 or Radiesse are used for chin contouring they typically last 12 months or more because of the tight cross-linking bonds between gel molecules. You can expect 1ml or 1 syringe of dermal filler to last 12-15 months before you will need another treatment.
Additionally, the duration of chin filler results also depends on your intrinsic metabolic rate and whether you lead an active lifestyle.
WHAT IF I DON'T LIKE THE RESULTS AFTER CHIN FILLER PROCEDURE?
In case you end up with the asymmetrical distribution of filler, nodules or just an overall unbalanced look hyaluronic acid fillers are easily dissolved using hyaluronidase. The process of dissolving the filler is quick and the filler is dissolved within 24 hours.
HOW MUCH DO CHIN FILLERS COST?
You should expect to pay anywhere from $900 to $5000 for a chin filler procedure as it can take as little as 1 syringe of dermal filler or as many as 3-5 syringes of dermal filler for most optimal outcomes. Typically, 1 syringe of dermal filler such as Juvederm Voluma contains 1 ml of product.
The price also depends on the credentials and experience of your service provider, and the location of the clinic as metropolitan areas tend to charge more than suburban ones.
Keep in mind that a finely sculpted chin will boost your self-esteem and self-image and well worth the cost.
WHAT ARE OTHER OPTIONS FOR CHIN AUGMENTATION?
Other options that people turn to for chin augmentation tend to come with greater risks and adverse effects. Invasive plastic surgery includes autologous fat transfer, surgical genioplasty, and alloplastic implants all involving incisions and dissections that involve the risk of scarring, infection, nerve injury, and adverse reactions resulting from the body rejecting the implant. Hyaluronic acid fillers are a safer and more low-risk alternative to such surgical methods.
WHAT TYPES OF FILLERS ARE USED FOR CHIN SHAPING?
There are different types of dermal fillers that can be used for chin enhancement.
Chin injections are usually performed using hyaluronic acid-based fillers, like Juvederm or Restylane, which increase volume instantly and can also have a hydrating effect due to the hydrophilic nature of hyaluronic acid molecules.
Radiesse is another highly effective filler, and is sometimes called "liquid bone". Radiesse is made of tiny hydroxylapatite particles which mimic the bone structure and are extremely suited for the chin and jawline regions because of their density and structural resilience.
Whether Juvederm, Restylane or Radiesse are used usually depends on the existing shape and pronouncement of your chin and what kind of changes Dr. Schwarzburg suggests making. Juvederm and Restylane are fairly similar; however, Juvederm is known for a smoother texture and more hydrophilic makeup, whereas Restylane is slightly more granular and dense in nature.
WHAT OTHER PROCEDURES CAN COMPLEMENT CHIN FILLERS?
At his practice, Dr. Schwarzburg routinely combines chin injections with the following procedures:
CoolSculpting for double chin with CoolMini applicator is designed to get rid of stubborn submental fat for a smooth and chiseled profile;
Kybella for double chin involves injections of deoxycholic acid that acts to break down fat cells around the chin and jawline to reveal a streamlined and fat-free chin;
Botox masseter injections that relax hypertrophied muscles of the jaw for a more V-shaped face and a sharper looking chin.
WHAT IS THE PROCESS OF CHIN AGING?
A defined chin and jawline work together to give the face a lifted, youthful appearance. However, the simple passing of time can bend the aesthetics of the chin with two main actors at play:
As we get older, the chin anatomy will change as progressive bony remodeling sets in. Specifically, jaw bone or mandible undergoes bony resorption in the inferior aspect of the chin leading to loss of definition and projection of the chin;
Additionally with age fat in the face slopes downwards, resulting in a chin that appears somewhat baggy or obscured. It often appears as though the chin slightly recedes, while the skin around it slowly sags, forming jiggly jowls – this collapsing effect often appears unflattering. It can even make us look more worn out than we feel. This can be worsened by folds and wrinkles in the neck – often the first signs of aging that so many forget about.
Volume loss in the chin plays into the volume loss in other areas – such as the forehead and cheeks – for an overall flatter look. While this is all part of natural aging and affects us all at one point or another, it's also normal to desire more flattering facial proportions with the help of minimally invasive medical procedures.
DO CHIN FILLERS MAKE MY FACE LOOK SLIMMER OR WIDER?
People turn to chin fillers for a variety of reasons. It is a versatile tool that can affect the face in different ways depending on its usage.
If you have a thin face and a weak chin, you may wish to use filler on the lateral sides of the chin to widen the look of your chin to make it more proportionate with your face; some want to give their face a more masculine look, which a broader chin can lend itself to.
Filler can also be placed at the bottom of the chin to make it sharper; this can give a round or broad face a leaner, more contoured appearance.
Poorly defined chins can often result in a double-chin look, making you look heavier than you are. Adding chin definition using filler can avoid this issue.
WHAT WILL MY FACE LOOK LIKE BEFORE AND AFTER GETTING CHIN FILLER?
The before and after results following your non-surgical chin filler augmentation will vary slightly based on the aesthetic goals that you communicated to Dr. Schwarzburg. There are many different issues that chin fillers can address. In general, fillers can be used strategically to make a square chin softer, or a round chin pointier.
You may have turned to chin filler for a more muscular look; in this case, the procedure can leave your chin and jawline looking more broad and projected.
For those who were worried about a jaw that is too broad, sluggish, or receding, chin filler can augment the lower portion of the face for a more feminine, heart-shaped look.
Cleft chins – also referred to by some as a "butt chin" – can be filled in through this non-surgical procedure, for example. That means that, prior to treatment, there will be a noticeable indent or dimple at the bottom of your chin. After the filler is injected, this dimple will be smoothed out for a subtle change that can fix a long-standing insecurity. If you had asymmetry in the chin – for example, a slightly lopsided chin or jaw – hyaluronic acid filler injections can correct this as well.
WHAT ARE THE ADVANTAGES AND DISADVANTAGES OF CHIN FILLER INJECTIONS?
For many patients, the physical alterations are well worth it and include the following benefits:
Soft chins can be made more defined, while square chins can be softened;
The size and shape of the chin can be augmented to give the face an overall sharper and more attractive look;
Chin fillers also come with minimal side effects and no downtime, making it a more convenient, quicker, and safer solution to facial structure concerns than surgery.
There are a few disadvantages to consider before getting this procedure.
The results are only temporary, whereas surgical methods result in permanent change.
While chin fillers are generally low-risk, there are a couple of side effects that can occur, such as bruising or, in rare and serious cases, inflammation or infection. It is vital that you visit a highly qualified, board-certified physician to achieve the best results and minimize the risk of any adverse effects.
WHAT IS THE BEST PLACE TO GET CHIN FILLER IN NEW YORK CITY?
If you are eager to sculpt your face to your dream proportions, the first place you should go to get chin filler is Skinly Aesthetics in NYC. Dr. Schwarzburg and his team are highly trained and knowledgeable when it comes to facial sculpting procedures, including chin fillers. We are happy to answer any questions or concerns you may have and give you the best advice as to how you can attain your best aesthetic outcome. If you want to book an appointment or are simply curious and looking for more information, e-mail us at info@skinlyaesthetics.com or give us a call at (212) 774-4264.
RELATED TOPICS