GETTING CHEEK FILLER WITH DR. SCHWARZBURG IN NYC
Dr. Schwarzburg is an Ivy-League-educated board-certified cosmetic physician with over a decade of experience, specializing in minimally and non-invasive cosmetic procedures. With thousands of satisfied patients, Dr. Schwarzburg is a firm believer in a "less is more" approach, allowing his patients to look and feel their best while maintaining natural and authentic-looking results.
Getting cheek filler in NYC with Dr. Schwarzburg at his private practice, Skinly Aesthetics, will provide you with the following benefits:
Having the procedure done by Dr. Schwarzburg himself using highly sophisticated cheek filler injection techniques to optimize your facial proportions and reach your aesthetic goals;
An abundance of procedural options that meet your needs, including a wide variety of dermal fillers for your cheek augmentation, alongside other cutting-edge treatments that may complement your results;
Quick, pain-free, and effortless injection process;
Skinly Aesthetics strives to create a peaceful, beautiful environment that puts our patients at ease and makes their comfort a priority. As such you will be getting top-quality service, easy booking, quick responses, and attentive, knowledgeable staff; all of which contribute to the many 5-star reviews on various platforms including Yelp, Google, and RealSelf, amongst others.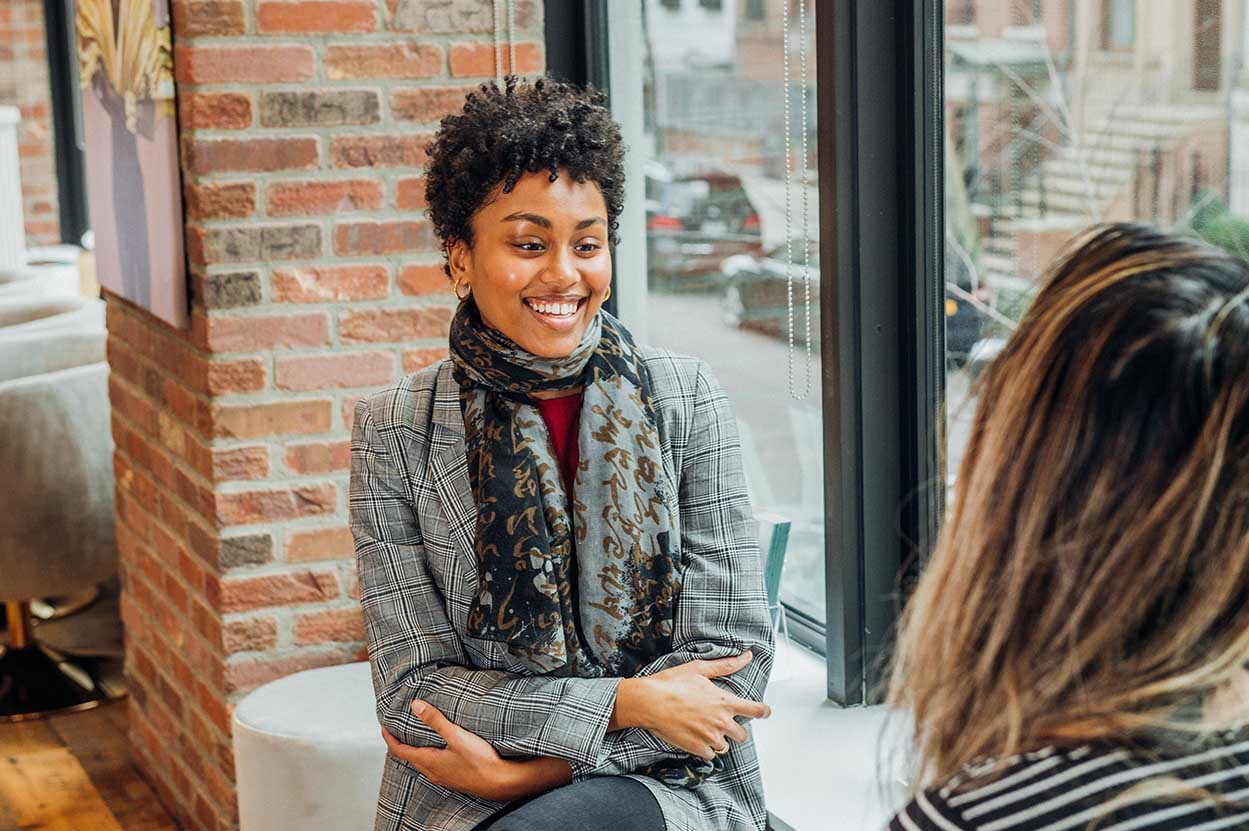 CHEEK FILLER IN NYC
The zygomatic region plays a key role in the overall appearance and structure of the face. A contoured and defined cheekbone with a plump and hydrated midface are crucial in terms of maintaining a youthful and vibrant facial appeal. Youthful cheekbone projection defines attractive feminine look and is naturally maintained by various fat pads and retaining ligaments in the malar and zygomatic regions of the face.
Nevertheless, genetics, age, lifestyle, and overall health leave many of us with flat or uneven cheekbones and a sunken midface, which is generally perceived as less attractive and makes us appear older, more tired and even unhealthy.
If you struggle with insecurities about the lack of contour along your cheeks, constantly looking for ways to make them appear more prominent using makeup with little success, then cheek fillers may be a great option for you. Some of the major factors that contribute to the popularity of cheek fillers in NYC include the following:
Non-surgical with no downtime, minimal risks, or side effects;
Create an elegant, yet natural appearing high, pronounced apple-like cheekbone;
Even out asymmetry and facial proportions in the zygomatic and infraorbital regions of the face;
Restore lost volume in the midface for a fuller, more youthful appearance.
ACHIEVING PERFECT CHEEKS WITHOUT SURGERY
While facial implants are still infrequently used to enhance and define the cheekbone the results are rarely satisfactory because of the unnatural look, tissue scarring and prolonged recovery.
Fortunately, medical innovations allow for easy enhancement of the cheek area using injectable hyaluronic acid-based dermal fillers such as Juvederm and Restylane. Cheek enhancement along the zygomatic arch (cheekbone) and restoration of facial fat pads along the malar prominence to reverse overall midface volume loss can be addressed via liquid facelift with dermal fillers, allowing patients to achieve sharp and contoured look without having to go under the knife.
PREPARING FOR CHEEK FILLER INJECTIONS AT SKINLY AESTHETICS
There is little that needs to be done in terms of preparation for your minimally invasive cheek filler appointment. Dr. Schwarzburg does have a few pointers for patients in order to ensure everything goes smoothly:
While there is no downtime after cheek filler, you may experience bruising or redness after your treatment. As such, schedule filler injections well in advance of important social events;
If you take any blood-thinning medications such as Aspirin, NSAID-containing medications such as Ibuprofen, or herbal supplements like vitamin E, discontinue their use 3 days before your cheek filler appointment, as they may increase bruising and bleeding;
Remove any makeup and wash your face prior to your appointment – a clean, fresh canvas is ideal for facial injections to help prevent infection;
Take one or two Tylenol pills on the day of your appointment if you are sensitive to pain. Arnica supplements may prevent excess bruising.
PROCEDURAL PROCESS OF GETTING CHEEK FILLER AT SKINLY AESTHETICS
Once your appointment is made and you arrive at Skinly Aesthetics on the Upper East Side, Dr. Schwarzburg and his staff will make sure that your experience is quick, easy, and comfortable. Here is the breakdown of what to expect on the day of your cheek augmentation procedure:
You will first have a consultation with Dr. Schwarzburg with thorough evaluation of your medical history and facial anatomy to design your custom treatment plan. During consultation it will be determined whether you are a good candidate for cheek fillers;
Medical photographs will be taken for your patient records and for you to see your cheek filler before and after results;
The treatment area will be cleaned and sanitized with isopropyl alcohol;
If you require an additional anesthetic, lidocaine may be applied 15 – 20 minutes prior to injections, though Dr. Schwarzburg typically avoids topical numbing cream in this complex region as it causes skin swelling, which may impact the precision of filler placement;
Injection points will be marked with a skin-safe marker;
Using an ultrathin hollow needle or a cannula, Dr. Schwarzburg will precisely inject a hyaluronic based dermal filler based on your tissue density and aesthetic goals;
The injection process only takes around 20 minutes, after which the area is once again sanitized and you will be provided with an ice pack to minimize swelling and aftercare instructions.
FREQUENTLY ASKED QUESTIONS
HOW PAINFUL ARE CHEEK FILLERS?
Although you may experience some discomfort during your cheek filler injection, such as a slight sting or pinch as the needle punctures the skin, the extremely fine diameter of the needle ensures relatively minimal pain. The discomfort upon injection is comparable to getting a routine vaccine shot at the doctor's office.
Most hyaluronic acid-based fillers are also formulated with 0.3% of lidocaine, easing the pain and numbing the injection site from the inside.
HOW LONG IS A CHEEK FILLER PROCEDURE?
Cheek fillers are often referred to as a "lunchtime" procedure as they are so quick and easy, you can often fit them directly into your busy workday, making them particularly convenient for busy New York City residents. Barring unexpected situations, your session can take as little as 30 minutes from start to finish.
AM I A CANDIDATE FOR CHEEK FILLER TREATMENT?
A great candidate for cheek filler treatment is any healthy male or female adult with age or stress related volume loss in the malar and zygomatic regions presenting with a typical gaunt appearance of flat and sunken cheeks. Replacing lost collagen and tissue volume in the malar region of the face will recreate the V shape and apple shape bone structure for an aesthetically contoured face. If you want to achieve any of the following without having to go under the knife, cheek filler injections are a great option for you:
Even out asymmetry in the mid-face and zygomatic region;
Enhance and augment flat cheekbones;
Restore lost facial fat volume and define your cheekbones to rejuvenate your overall facial appearance.
WHAT ARE THE CONTRAINDICATIONS TO GETTING CHEEK FILLERS?
While cheek filler procedure is minimally invasive and poses low risk, there are certain factors that may preclude you from being a candidate including the following:
A history of anaphylaxis, severe allergies, or hypersensitivity to any filler ingredients (such as hyaluronic acid, poly-L-lactic acid, calcium hydroxylapatite, or lidocaine);
Bleeding disorders (like hemophilia);
Active pregnancy or breast-feeding;
Infections or skin disorders in the treatment area;
A history of keloid or hypertrophic scarring;
Inflated expectations about the procedure as it can't replace plastic surgery when there's severe skin laxity and overabundance of cutaneous tissues.
WHAT ARE THE RISKS AND SIDE EFFECTS ASSOCIATED WITH CHEEK FILLERS?
Cheek filler treatment is considered safe and low-risk due to its minimally invasive nature. However, just as any medical procedure there are some potential risks and side effects to consider including the following:
Temporary edema (swelling); erythema (redness) or bruising caused by the irritation from the needle lasting from a few hours to a few days and readily relieved with a cold compress;
Mild discomfort and tenderness for 1 – 2 days and easily alleviated with any over-the-counter painkillers;
Filler migration from the injection site – this can be secondary to poor filler placement or sometimes individual anatomy that can predispose to filler displacement due to gravity forces;
Lumps, nodules, and granulomas at the injection site, which are infrequent and typically dissipate naturally over time, or can be quickly dissolved with hyaluronidase or steroid injections;
Hives or itchiness caused by an allergic reaction;
Infection, which can be treated with antibiotics;
Asymmetrical distribution of filler often caused by an inexperienced injector.
WHAT IS THE AFTERCARE AND DOWNTIME FOLLOWING CHEEK FILLER INJECTIONS?
Cheek fillers require little to no aftercare or downtime as they are minimally invasive and allow you to return to your usual activities immediately after your appointment. Dr. Schwarzburg encourages his patients to follow these steps for a speedy recovery and optimal results:
Apply ice packs for the first 24 hours to reduce swelling and bruising;
Stay away from vigorous exercise, heat, and alcohol for 24 hours after your cheek filler session, as this can lead to increased swelling;
Use a hot compress to treat bruising if applicable starting day 2 after the treatment;
Do not massage or put intense pressure on the treated area to avoid filler migration.
HOW LONG DOES IT TAKE TO SEE RESULTS FOR CHEEK FILLERS?
Cheek filler results are immediate because hyaluronic acid gel immediately expands to 2-3 times its original volume, though it may take up to one week for your cheek filler results to fully settle. Even with instant results, slight redness, swelling, and bruising directly after your treatment might affect the initial appearance.
Hyaluronic acid gel fillers provide instant volume while stimulating collagen and elastin production for up to 8 weeks, further enhancing your final outcome.
HOW LONG DO CHEEK FILLERS LAST?
One of the main advantages of cheek fillers is their longevity as they can last anywhere from 12-18 months. The longevity of cheek fillers typically depends on the following factors:
The type of dermal filler used – Juvederm, Restylane or RHA fillers tend to last up to 12-18 months depending on their formulations and cross-linking technology;
Your biological response to the filler – physically active patients tend to have a higher metabolism, causing the body to break down dermal fillers quicker than those with a slower metabolic rate;
Maintenance – many of Dr. Schwarzburg's patients come in for regular touch-ups every 6 months to maintain their results before the filler fully wears off;
HOW MUCH DOES CHEEK FILLER COST IN NYC?
In terms of the cost of cheek filler in New York City, you can find yourself with various price estimates. One syringe containing 1ml of dermal filler can cost $800 to $2400 for your cheek filler session.
This may seem like a sizable gap, but there are multiple factors that determine the final cost of the procedure, including the following:
The existing facial volume and structure of your facial anatomy will determine how many syringes are needed to achieve satisfactory results;
The qualifications of your injector, as a board-certified and highly experienced physician like Dr. Schwarzburg will generally charge more than a less experienced counterpart, like a nurse practitioner;
The location of your chosen clinic. While highly populated and metropolitan cities like NYC and Los Angeles often have the best reviewed cosmetic clinics in the country, the costs are often higher than those in suburban areas.
The investment into looking your best always pays off because when you look your best you get better opportunities in life!
HOW MANY SYRINGES OF DERMAL FILLER ARE NEEDED TO AUGMENT THE CHEEKS?
Dr. Schwarzburg estimates that on average his patients need anywher from 1 to 3 syringes of hyaluronic acid fillers to achieve optimal cheek projection and restore a youthful V-shape contour of the midface with beautifully defined cheeks. Dr. Schwarzburg's conservative approach means that he typically starts with 1 syringe containing 1ml of hyaluronic acid dermal filler and then will assess the results prior to injecting more syringes. Roughly 50% of his patients only need 1 syringe containing 1ml of cheek filler such as Juvederm Voluma, Restylane or RHA
WHAT TYPES OF FILLERS ARE USED FOR CHEEK AUGMENTATION?
There are several types of dermal fillers on the market, all of which vary in chemical composition, density, and formulation. Dr. Schwarzburg typically opts for the following fillers based on the complexities of each of his patients:
Hyaluronic acid based fillers are preferable as they come in many forms in terms of cross linking technology, which determines the density, malleability, and volume provided by each individual product. Additionally, hyaluronic acid fillers can be immediately reversed when the results don't fit your look or in cases of medical emergencies.

Juvederm family of fillers, particularly Juvederm Voluma, is one of the most commonly employed HA fillers for the cheeks as it features a high G-prime factor, providing a fuller, plumper, and hydrated outcome. Juvederm Ultra and Juvederm Vollure are also commonly used in the cheeks.
The Restylane family of HA fillers may also be used for non-surgical cheek enhancement and may last for up to 12 months.
RHA fillers

Sculptra treats lipoatrophy (fat loss) in the faces of HIV-positive patients, and is now used globally for non-surgical cheek augmentation. Its primary component is poly-l-lactic acid (PLLA), which encourages the production of collagen in the skin. Sculptra takes a few weeks to take effect as the new collagen is produced by your own body. However, everybody responds differently to Sculptra in terms of how much volume is produced. In addition, Sculptra is not dissolvable and its results can last up to 2 years.
Radiesse consists of 2 primary components: the first is the ingredient calcium hydroxylapatite (CaHA), and the second is sodium carboxymethylcellulose gel. The carboxymethylcellulose gel acts as a carrier for suspended CaHA microspheres, which make up 30% of the solution.
Similar to Sculptra, Radiesse works by stimulating collagen. Some people refer to Radiesse as "liquid bone" because of its rigid structure and ability to sculpt the face; when used in the cheeks, it is frequently diluted.
HOW IS CHEEK FILLER INJECTED?
While cheek fillers can consist of different ingredients, they all work via similar mechanisms of action. An experienced injector like Dr. Schwarzburg considers the following to create the best cheek filler results:
Ultrafine needle – Dr. Schwarzburg prefers the use of a 30-31 gauge needle for precision and to minimize bruising;
Insertion Ports – The primary injection points for cheek filler are the nasolabial, nasojugal, and lateral cheek insertion points with the filler deposited onto the periosteal surface of the bone to ensure it doesn't migrate following the completion of the procedure;
Facial Anatomy – The high superficial malar compartments make up the underlying anatomy of the cheek and play a huge role in the youthful projection of your face. Extensive knowledge of this complex area is vital to safely and effectively execute cheek filler injections resulting in flattering outcomes;
It is extremely important to have an experienced provider like Dr. Schwarzburg with a deep understanding of facial anatomy. Cheek filler is injected lateral to the infraorbital foramen; the depth of the injection varies based on the location and severity of volume loss. For example, injections proximal to the nasolabial fold run close to the facial artery, meaning that the filler must be injected into the superficial subcutaneous tissue or deep dermal plane to avoid adverse effects.
WHAT IF I DON'T LIKE THE RESULTS – CAN I DISSOLVE CHEEK FILLERS?
If you are unsatisfied with your cheek filler results, hyaluronic acid fillers can be quickly and safely dissolved using hyaluronidase, an enzyme that breaks down hyaluronic acid particles from polysaccharides into monosaccharides by severing their glycosidic bonds. Dr. Schwarzburg frequently treats patients with Hylenex to dissolve poorly placed cheek fillers administered by inexperienced injectors, fully eliminating their results over the course of 24 hours.
AT WHAT AGE SHOULD I START GETTING CHEEK FILLER?
The average age of patients who get cheek fillers ranges 30 – 55, though this age group primarily seeks correction of facial volume loss for a more youthful appearance. At his NYC clinic, Dr. Schwarzburg has a lot of patients in their early to mid 20s who get minimally invasive cheek augmentation to add projection in the malar bone to create that contoured look that is commonly observed in celebrities like Kim Kardashian. Generally, there is no particular age in which anyone should or should not be getting midface enhancements; instead, it is more about the reasoning behind wanting the procedure and whether or not you as an individual are a candidate.
If you are a man and wondering if a cheek filler would look good on you – the answer is yes! There is a common misconception that cosmetic treatments are primarily for women, but the truth is that we all suffer from the physical downsides of aging and all have certain aspects or facial features that make us feel self conscious. Dr. Schwarzburg has many male patients that seek his expertise in creating a natural looking outcome using minimally invasive cosmetic medicine, including cheek filler, to treat medial facial depression or lateral zygomatic magnification and restructuring.
WHAT IS THE DIFFERENCE BETWEEN CHEEK DERMAL FILLERS VS SURGERY?
Surgical cheek augmentation is accomplished by restructuring and contouring the facial skeleton, namely the zygomatic arch and the zygomatic body.
This is typically achieved by installing fitted silicone cheek implants directly onto the malar bone creating increased projection.
Submalar implants are intended to improve the appearance of a sunken anteromedial cheek in the midface. The process involves an incision above the gumline and below the cheeks to allow the placement of the implants;
While cheek implants there is a lengthy downtime, potential scarring, and high risk of infection and adverse side effects. Surgical silicone implants rarely look or feel natural and most of the time result in overcorrection, with exaggerated results;
Dermal cheek fillers require significant artistry and an excellent understanding of the patient's facial anatomy, as an inexperienced injector can cause far more damage than good with misplaced dermal filler and a suboptimal outcome;
Cheek injections are minimally invasive and take no longer than 30 minutes, yielding immediate natural looking results with little to no downtime, risks, or side effects when performed by a skilled and qualified injector;
Cheek fillers are not permanent, unlike surgical cheek implants.
It is extremely important to seek out an experienced board certified plastic surgeon, preferably one who specializes in minimally invasive procedures and injectables like Dr. Schwarzburg in NYC, to ensure safe and effective execution of the cheek augmentation procedure and outstanding effects.
WHAT ARE OTHER TREATMENTS TO COMPLEMENT CHEEK FILLERS?
At his medical spa in NYC, Dr. Schwarzburg often combines cheek filler injections with the following procedures to further enhance his patients' results:
PDO thread lift is a minimally invasive alternative to a surgical face lift and can be used in addition to cheek filler if you have severe skin laxity. This procedure uses barbed collagen threads to lift saggy skin that cannot be addressed with cheek filler alone;
Botox alongside other neurotoxins such as Dysport can be used to reduce the appearance of and prevent wrinkles in various regions of the face. If you are looking to enhance your cheek filler results, neuromodulators can be used to treat crow's feet and other wrinkles surrounding the suborbital area, which goes hand in hand with the cheeks.
Under eye filler is often used in conjunction with cheek filler to restore lost volume in the mid-face and hollow under eyes, for a smoother, healthier, and more rejuvenated outcome
WHAT IS THE PROCESS OF AGING IN THE CHEEK AREA
The cheeks are a convex region of the face and are the primary component of the facial anatomy and structure. The lateral aspect of this area consists of the zygomatic arch as well as the orbital cheek crease, while the medial aspect is made up of the maxillary bone and malar prominence that creates the youthful apple like cheek contour and definition.
From a lateral perspective the preauricular crease plays a huge role in the structure of your cheeks, alongside the medial nasofacial sulcus, nasolabial crease, and labiomandibular creases. The aging process consists of 3 dimensions involving adjustments in the bone, soft tissue, and skin.
As we become older, our bones restructure and recess, causing the underlying fat pads and facial musculature to shift – this is known as craniofacial skeletal remodeling. The central, middle, and lateral-temporal superficial fat compartments are small and compact, while deeper fat lobules are more mobile, but more securely attached via retaining facial ligaments. Both types of fat are subject to change as a result of constant facial movement and restructuring and disintegration of supporting ligaments. Hence, the cheeks become more hollow and gaunt over time.
In some cases we are genetically predisposed to flatter cheekbones, creating a less prominent and contoured zygomatic arch or malar prominence.
With age collagen and elastin production decreases, causing a reduction in durability and firmness in the skin. As such, our skin becomes loose, making us appear older and further enhancing the visual effects of lost facial volume.
WHAT WILL MY FACE LOOK LIKE BEFORE AND AFTER CHEEK FILLERS?
Before getting cheek filler, you may have a weak facial profile that appears dull or lifeless. Flat cheekbones and hollow under-eyes contribute to a tired or overly mature appearance;
After your cheek filler treatment, your cheeks will look plumper and your face will look more refreshed and hydrated overall;
Cheek fillers will create a miniature face lift, giving the optical illusion of higher cheekbones;
Minor sagging in the midface may be corrected, as well as textural irregularities;
Dr. Schwarzburg will ensure a youthful, healthy result that leaves you feeling more confident and beautiful than ever.
WHAT ARE THE ADVANTAGES AND DISADVANTAGES OF CHEEK FILLER INJECTIONS?
Ultimately, a consultation with Dr. Schwarzburg will determine whether cheek fillers would be advantageous to meet your individual needs. Nevertheless, there are pros and cons to any medical treatment, even for those who are a candidate, including:
Advantages of Cheek Filler
Create facial symmetry;
Minimize signs of aging such as facial fat loss, mild skin laxity, muscular weakening, and bone atrophy by giving you a more rejuvenated, youthful appearance;
Minimally invasive, not requiring extensive downtime, risks, side effects or long term commitments;
Subtle yet effective alternative to surgical implants, resulting in a more natural and flattering outcome;
HA-based filler can be fully reversed using hyaluronidase.
Disadvantages of Cheek Filler
Results are not permanent and may need yearly maintenance injections;
Contraindications listed above may put certain patients at risk for adverse side effects or complications, though this is uncommon and in most cases reversible;
An inexperienced or underqualified injector may lead to an uneven distribution of filler, causing asymmetrical results.
WHAT IS THE BEST PLACE TO GET CHEEK FILLER IN NEW YORK CITY?
Finding the right clinic, medspa, and provider can make the biggest difference when it comes to the ultimate outcome of your cheek filler. Dr. Schwarzburg at Skinly Aesthetics on the Upper East Side values the trust that his patients place in him to deliver the best possible results taking their unique and individual complexities into consideration while optimizing their treatment plans; he takes great care to stay up to date on all the latest updates and technology when it comes to minimally invasive procedures so that he can provide you with the pinnacle of safe and effective treatments.Beauty comes in all shapes and sizes, and Dr. Schwarzburg aims to help you realize your full potential by achieving the look you strive for. If you're ready to give cheek filler a try, contact Skinly Aesthetics on the Upper East Side of Manhattan, NYC, at (212) 774-4264 or email info@skinlyaesthetics.com.
RELATED TOPICS