WHAT IS COOLSCULPTING FOR THIGHS?
Having a sculpted body with all the right proportions is something that almost everyone yearns for. While some of us want those thick thighs, others want a leaner look. Thick thighs and a shapely body are not only in style, but also come naturally in many women.
Nevertheless, whether thick or thin, having excess fat around your inner and outer thighs can be frustrating if you feel like they don't quite fit your body's proportions. Additionally, carrying extra fat around the thighs can interfere with activities of daily living as those fat protrusions rub against each other, making even simple activities such as walking hard to accomplish.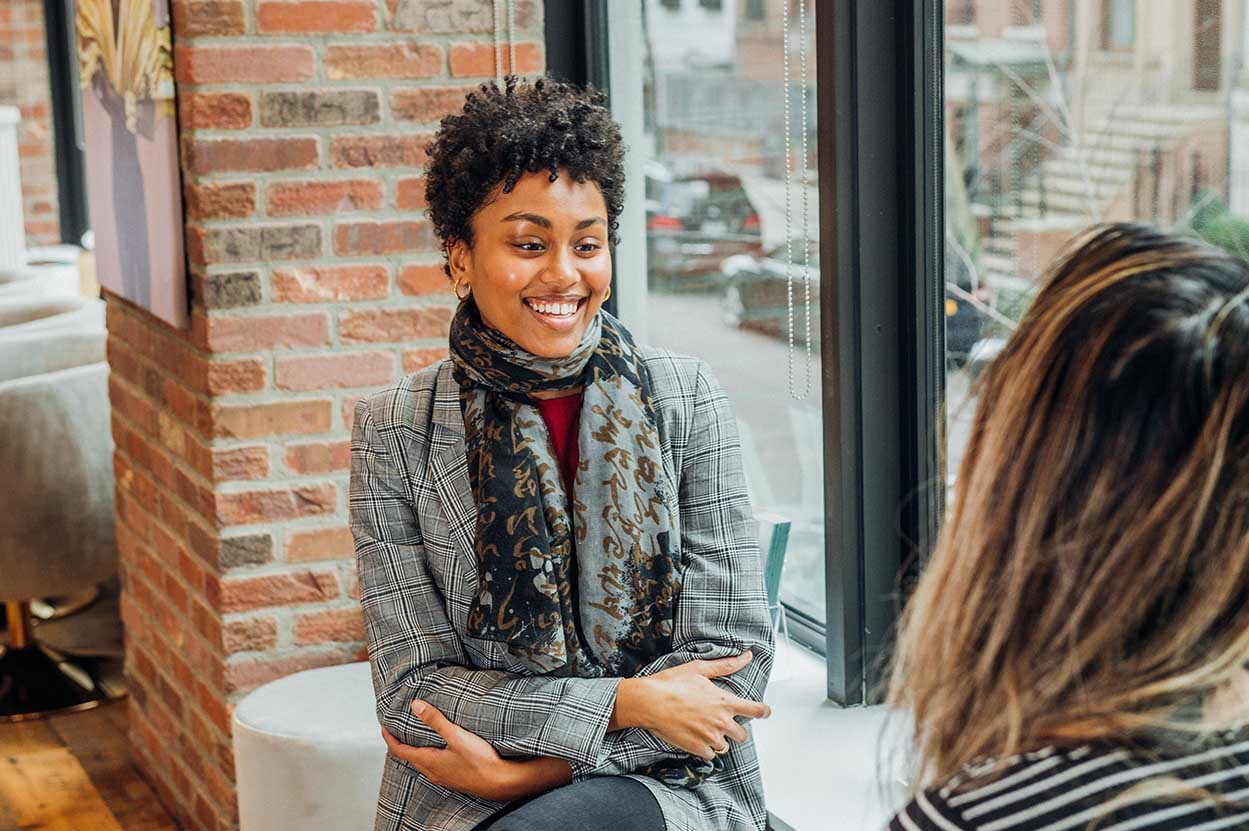 CoolSculpting thigh treatment is a non-invasive procedure used to permanently get rid of unwanted fat around your thighs using FDA approved freezing technology. Many of us, regardless of our efforts to maintain a balanced diet and exercise regimen, struggle with stubborn inner and outer thigh fat. While "thunder thighs" can be eliminated using surgical liposuction, CoolSculpting for thighs has opened the door to a non-surgical alternative to get rid of resistant fat around the legs with minimal to no risks, side effects, or downtime.
Instead of going through the hassles of surgical fat removal, CoolSculpting for legs has grown in popularity as celebrities like Kim Kardashian and social media influencers rave about its convenience, even for those of us with a chaotic and busy schedule. CoolSculpting your thighs requires no preparation and zero downtime. In only one session, fat freezing your hips and thighs allows you to eliminate 25% of subcutaneous fat around your legs, without the risks, side effects, and lengthy downtime that follow the liposuction procedure.
IS COOLSCULPTING ON THIGHS EFFECTIVE?
Yes, CoolSculpting works wonders on the thighs! Studies have found consistency in fat reduction in the thighs after 3 and 6 month follow-up measurements in patients after being treated using cryolipolysis. Patient satisfaction rates are high as CoolSculpting is the number one fat freezing tool on the market.
Cryolipolysis around the outer and inner thighs has been studied extensively and has been found to be a successful treatment to eliminate fat around the inner thighs. If you want to explore other treatment options to give your legs a smoother, firmer, and more sculpted look, there are a few that you can consider, either in addition to or instead of CoolSculpting.
EmSculpt and CoolTone, for example, are often used on the quadriceps and hamstrings to strengthen the muscles in the thighs, giving you that extra tightness. Kybella, another minimally invasive injectable, is used for smaller pouches of fat around the legs, that may not be large enough to fit even the smallest applicator.
For additional body sculpting, many patients opt for Sculptra butt injections, which, needless to say, go hand in hand with CoolSculpting thighs, as the two areas are in such close proximity to each other when it comes to "shaping" the body.
CAN COOLSCULPTING BE USED TO SLIM MY INNER THIGHS?
Many find their inner leg region to be one of those troublesome areas, where it is virtually impossible to spot reduce unwanted fat. Genetics plays a huge role in this process and is sometimes impossible to overcome. Fortunately, the cryolipolysis technology behind it proved to be particularly effective when it comes to treating stubborn fat on the inner and outer thighs.
CoolSculpting applicators boast a wide variety of shapes and sizes designed to fit any hard-to-reach pouches of fat in complex regions of the body; this includes the little rolls of fat right below the buttocks, also known as "banana rolls".
CAN COOLSCULPTING BE USED TO SHRED FAT FROM MY OUTER THIGHS?
The outer portion of the thighs, also known as "saddlebags," can feel problematic to many. While exercise can help eliminate some fat, research has shown that spot reduction of fat accumulation through exercise alone is rarely successful, especially in the saddlebag area. Even most intense exercises lead to overall decrease in body weight, but not necessarily in areas where you want fat to be gone.
CoolSculpting for saddlebags, on the other hand, is very effective on targeting fat on the outer thighs. As mentioned above, a variety of applicator shapes and sizes make focusing on all areas of the body simple.
HOW DOES COOLSCULPTING ON THIGHS WORK?
CoolSculpting for the thighs works using freezing technology (cryolipolysis) to drop the temperature of subcutaneous leg fat down to -11° Celcius. This particular temperature is low enough to freeze off unwanted adipose tissue around your upper legs, but high enough not to damage vasculature, nerves or skin itself.
As such, the jiggly thigh fat is frozen, killed off, and metabolized by your body, leaving you with sculpted and proportionate thighs within 1 to 2 months time. Your body continues to excrete the dead fat cells from your legs for the 6 months following your initial treatment.
CAN YOU COMPARE COOLSCULPTING FOR THIGHS WITH LIPOSUCTION?
CoolSculpting and Liposuction are two methods used to eliminate thigh fat. The major differences between the two are the following:
Liposuction is a surgical operation which utilizes a tube that is inserted into an incision made in the inner and/or outer thighs to virtually suction out excess fat, while CoolSculpting is a non-surgical treatment making use of fat freezing technology to kill off unwanted fat deposits in the upper legs;
Due to its invasiveness, leg liposuction requires surgical preparation and post-procedural downtime alongside a lengthy list of possible risks and side effects. CoolSculpting thigh fat requires no preparation, and involves minimal to no side effects as well as zero downtime.
Liposuction instantly removes the fat around your thighs, which may leave you with loose skin as a result. With cryolipolysis, your thigh fat cells are gradually eliminated through the lymphatic system allowing your thighs to adjust to the fat loss over the course of 1 – 2 months, eradicating the risk of being stuck with saggy skin hanging around your thighs. In fact, clinical evaluations have found consistent improvement in skin laxity after cryolipolysis in the thighs amongst other areas of the body.
CAN COOLSCULPTING REDUCE CELLULITE ON THIGHS?
Aside from the insecurities that can be brought about with excess fat around the thighs, many of us also struggle with cellulite that often goes hand in hand with fat on the inner and outer thighs and the buttocks. While CoolSculpting eliminates subcutaneous fat cells around the upper and lower thighs, which do sometimes contribute to cellulite, cryolipolysis is not designed to treat cellulite and should not be used or advertised as a means to treat cellulite. Instead, Dr. Schwarzburg offers QWO, a minimally invasive injectable solution to get rid of cellulite for good.
Many patients get QWO for smooth and sculpted thighs. QWO is the only injectable treatment for cellulite, and can be combined with a CoolSculpting thigh treatment to fully even out the thighs and rid them of those pesky cellulite dimples.
WHAT WILL MY COOLSCULPTING INNER AND OUTER THIGHS BEFORE AND AFTER RESULTS LOOK LIKE?
Once your results have fully settled after 3 – 6 months post thigh fat freezing, you will no longer experience the discomfort that comes with excess inner thigh fat, such as your thighs rubbing together when you walk, creating uncomfortable friction and holes in your favorite jeans, your shorts rising up, or swimwear making you feel self-conscious. Instead, you will have nicely sculpted legs that make you feel confident and secure. If you love thick thighs, rest assured that you can still maintain a thicker look without excess fat that causes discomfort with this incredible cooling technology!
WHAT IS THE TREATMENT PROCESS FOR COOLSCULPTING THIGHS?
CoolSculpting for legs is a noninvasive cosmetic alternative to surgical fat elimination along the inner and outer thighs. Each session freezes up to 28% of subcutaneous fat in the treated region of the leg, permanently eliminating stubborn thigh chub. 1 to 4 sessions may be needed for optimal results, and should always be performed by a skilled and trained board certified cosmetic surgeon or qualified medical professional to ensure your safety and a successful outcome.
WHEN WILL I SEE THE RESULTS OF FAT FREEZING ON THE LEGS?
You will start noticing a reduction in thigh fat within 1 – 2 months after your leg fat freezing session. For the 6 months following, that inner thigh jiggle will continue to disappear, leaving you with the sculpted legs that you've been working towards!
The targeted adipose tissue around your thighs will be permanently eliminated after your fat freezing session. However, do keep in mind that getting CoolSculpting treatment for your thighs does not stop you from gaining new fat cells in your inner thighs if you don't commit to a healthy and balanced lifestyle to maintain your results.
WHO IS A CANDIDATE FOR THE COOLSCULPTING THIGHS TREATMENT?
Fat freezing your thighs is right for you if you have visible manifestations of excess leg fat including trouble walking, skin rubbing and clothes not fitting adequately secondary to a stubborn pudge around your inner and / or outer thighs. Leg cryolipolysis is effective on both men and women looking to contour their thighs without the downsides of invasive surgical alternatives. Contraindications for this treatment are listed on the main CoolSculpting page.
HOW DO I GET STARTED WITH MY COOLSCULPTING THIGHS TREATMENT?
If you've been struggling with the appearance of your thighs and are wondering how to get rid of inner thigh fat pockets, then CoolSculpting may be your answer. Skinly Aesthetics Medical Spa, located on the Upper East Side of Manhattan, is owned and operated by board-certified physician Dr. Schwarzburg. Dr. Schwarzburg possesses over a decade of medical experience and thus, has acquired skill sets highly sought after by patients looking to improve their physical appearance and sculpt their bodies.
To schedule your one on one consultation with Dr. Schwarzburg, call or text the clinic at (212) 774-4264 or email us at info@skinlyaesthetics.com.
Related topics