GETTING UNDER EYE FILLERS IN NEW YORK WITH DR. SCHWARZBURG
Dr. Schwarzburg, is an Ivy League educated cosmetic dermatologist with over a decade of experience in the field. With consistent 5-star reviews and thousands of satisfied patients, Dr. Schwarzburg is highly sought after for the injection of under eye fillers in NYC and across the globe.
Seeing Dr. Schwarzburg at Skinly Aesthetics for your under eye filler will offer you:
The expertise of a highly skilled and experienced board certified cosmetic physician;
Excellent and long-lasting results for under the eye rejuvenation delivered by Dr. Schwarzburg himself;
Minimal to no pain, discomfort, or side effects during and after your under eye filler injections;
A comfortable and refreshing environment, accommodating staff, and top-notch service for a stress-free scheduling process.
Dr. Schwarzburg has treated thousands of patients to correct suborbital volume loss, using a customized approach for each individual. Due to his advanced injection techniques and high standards, he is known as one of the best doctors for under eye fillers in NYC.
UNDER EYE FILLER TREATMENT IN NYC
Under eye filler is a popular and effective treatment to rejuvenate and revive the under eye area when over-the-counter lotions stop working. Many patients believe that the only solution for unsightly eye bags is surgery and are genuinely relieved when they find out that quick injections deliver a complete solution to that problem.
Under eye fillers typically involve injections of hyaluronic acid-based fillers and are used for the following conditions:
Restore age-related volume loss in the tear troughs for a more youthful appearance, as under eye bags serve as a major indication of your age and alertness;
Eliminate dark circles and under eye bags due to lack of sleep, diet, lifestyle, and genetic factors;
Create a brighter, more refreshed facial appearance and a plumper, rejuvenated look, without "tired eyes";
Correct facial asymmetry, which can be easily addressed with dermal fillers under the eyes, often paired with cheek filler;
Under eye fillers are hyaluronic acid based and can be dissolved using hyaluronidase if needed– meaning that the high reward of a fresh face comes with minimal risk!
PREPARING FOR UNDER EYE FILLERS AT SKINLY AESTHETICS IN NYC
Under eye filler injections are minimally invasive and do not require much preparation. However, Dr. Schwarzburg advises his patients to follow these steps before their appointment:
Discontinue blood-thinning medications, like Advil or Aspirin, as well as herbal supplements such as Ginkgo Biloba and vitamin E, one week prior to your injections to reduce the risk of increased bleeding or bruising;
Take 2 Tylenols 1 hour before your appointment if you are sensitive to pain;
Come in with a clean, makeup-free face;
Under eye filler may result in bruising, so be sure to schedule your appointment accordingly if you have upcoming events.
PROCEDURAL PROCESS OF UNDER EYE FILLER INJECTIONS AT SKINLY AESTHETICS IN NEW YORK
The process of getting your under eye hollows fixed by Dr. Schwarzburg at Skinly Aesthetics is smooth and seamless. Once you have scheduled your appointment you will go through the following steps:
Before your under eye filler treatment, you will start off with a consultation with Dr. Schwarzburg at his medical spa on the Upper East Side in NYC. This will give you the opportunity to discuss your aesthetic goals, questions, and concerns, as well as your medical history to confirm that you are a candidate for the treatment. This is vital for Dr. Schwarzburg to develop an optimized treatment plan catered to your individual needs;
Medical photographs are taken for your patient records and progress;
The suborbital region will be cleaned and sanitized before the injection process;
Using an ultra-fine (30 – 32 gauge) insulin needle, Dr. Schwarzburg will carefully inject the appropriate hyaluronic acid-based filler. The injection process may take up to 30 minutes;
Once complete, your under eyes will be sanitized and you will be provided with ice packs and post-care instructions;
A post-procedural follow-up appointment will be scheduled 1 – 2 weeks after your appointment to confirm that your under eye fillers have settled properly.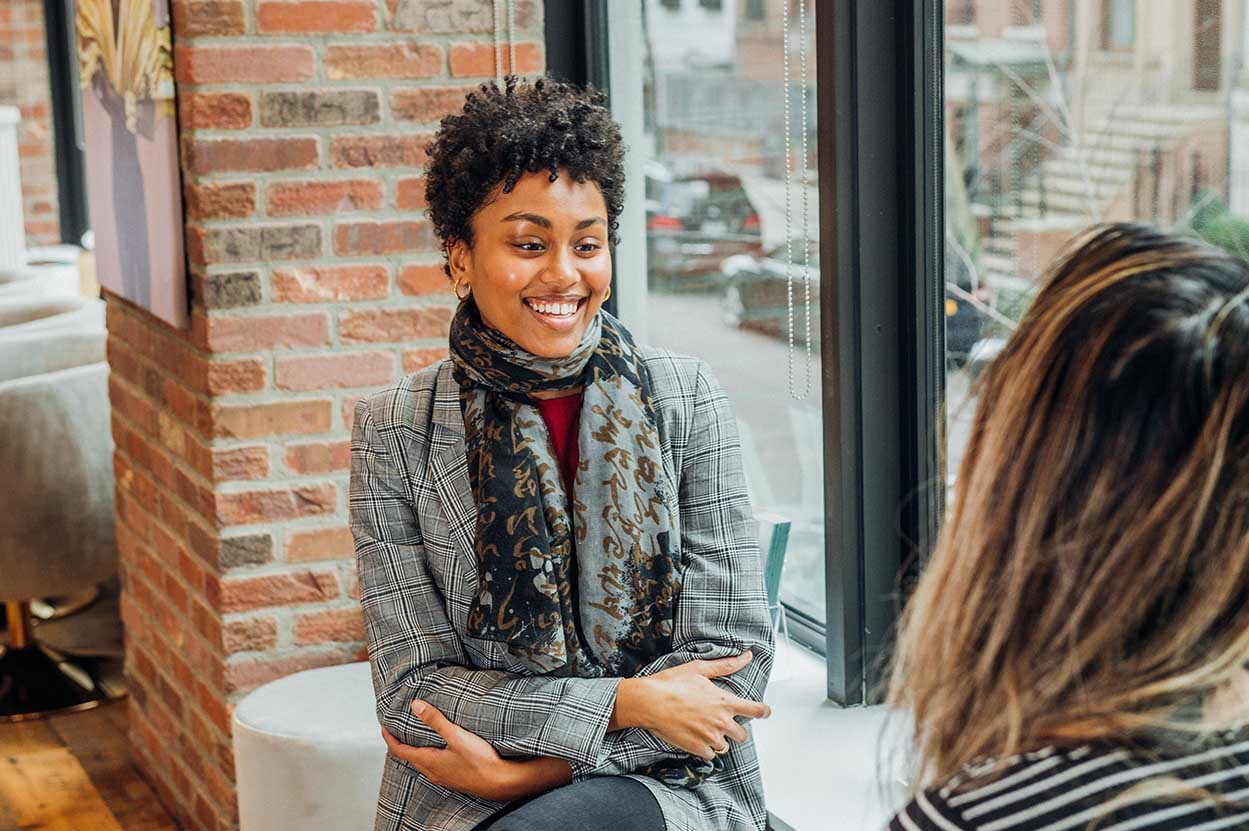 FREQUENTLY ASKED QUESTIONS
HOW SAFE ARE UNDER EYE FILLERS?
You have little to worry about in terms of adverse effects. Under eye fillers are generally considered very low-risk, especially in comparison with cosmetic surgery, and are FDA-approved. Making sure you're working with a board-certified cosmetic physician with extensive knowledge in their field is vital to help avoid any risks.
IS GETTING UNDER-EYE FILLER PAINFUL?
Under eye injections can be unpleasant, as any injectable inevitably causes some level of discomfort. However, contrary to many beliefs, the infraorbital area is not highly innervated or sensitive to pain. Some superficial branches of the infraorbital nerve, a branch of the maxillary nerve, cover the inferior eyelid region but it's not particularly sensitive in terms of needle injections.
Dr. Schwarzburg doesn't routinely apply lidocaine-containing creams, as they cause skin swelling and redness, which obscure the anatomical landscape, making injections less precise. However, most fillers include a lidocaine numbing agent, making the injections more tolerable.
HOW LONG IS THE UNDER EYE FILLER INJECTION PROCESS?
One big advantage of treating under eye circles with dermal filler in NYC is the ease and speed of the procedure. Dr. Schwarzburg estimates that your under eye filler session will take 30 – 40 minutes from start to finish.
HOW MANY SYRINGES ARE NEEDED FOR UNDER EYES DARK CIRCLES
At Dr. Schwarzburg's cosmetic surgery clinic in New York, a typical patient requires 1 to 3 ml of rejuvenating under eye fillers.
Dr. Schwarzburg will help you decide how much filler is right for you based on your unique aesthetic goals and individual anatomy. It is also important to keep in mind that overcorrection can lead to asymmetry or "pillow-face look" to avoid that and keep things looking smooth and natural, Dr. Schwarzburg recommends a modest approach of just 1mL, or 1 syringe. During your scheduled follow-up appointment, he will then reassess to see if more filler is needed for your ultimate facial confidence boost.
WHO IS A CANDIDATE FOR UNDER EYE FILLER IN NYC?
Under eye fillers can be used on a wide range of patients struggling with tear trough deformity limited to the region of the lacrimal depression with mild palpebral bag and no fluid retention. In short – under eye fillers are used on patients looking to restore lost volume under the eyes. A good candidate for this treatment satisfied the following criteria:
Overall healthy adults without chronic medical conditions or allergies to hyaluronic acid fillers;
Add volume to sunken or hollow under eyes in the setting of mild fat pad prolapse that results in dark under eye circles;
Anyone above the age of 18 who has under eye circles, and wants to look more "awake" and refreshed;
Has realistic expectations of their overall results based on Dr. Schwarzburg's recommendations.
Dr. Schwarzburg, the medical director of Skinly Aesthetics in NYC, explains that treating under eye trough deformity entails both adding volume and correcting the position of deep fat compartments, depending on the etiology of the anatomical deficit. Patients presenting with excess fat in inferior palpebral fat pads and septal laxity benefit from tissue repositioning through HA fillers.
WHAT ARE THE CONTRAINDICATIONS TO GETTING TEAR TROUGH FILLERS?
Some patients have contraindications that preclude them from getting under eye filler injections. NYC-based cosmetic Dermatologist Dr. Schwarzburg notes that you should refrain from under eye fillers if you:
Have hypersensitive skin or allergies to the ingredients of the filler;
Have a skin condition or an active infection in the area;
Have septal fat herniation;
Have a bleeding disorder;
Have orbicularis oculi muscle hypertrophy, which is diffuse muscle thickening along the entire length of the lower eyelid that can not be treated with under eye fillers, but instead is treated with Botox;
The primary concern is infraorbital darkness, which on a physical exam manifests as severe skin hyperpigmentation, which is treated with special creams or lasers
Festoons or malar bags are swollen bags that appear under the eyes, beneath the lower eyelid and around the cheek. They are secondary to the loosening of the circular orbicularis oculi muscle and sever fluid retention. Surgery is the only definitive solution festoons.
WHAT ARE THE RISKS AND SIDE EFFECTS ASSOCIATED WITH TEAR TROUGH FILLER?
Hyaluronic acid fillers for the periocular region have minimal risks and side effects when carried out by a highly skilled board-certified cosmetic physician like Dr. Schwarzburg. Some of the side effects are transient and resolve on their own and some require an additional visit to the clinic. The list below represents some of the most common side effects to keep in mind during and following your under eye filler injections:
Edema (swelling) for 1 – 2 days, which can be reduced with ice packs;
Bruising for 3 – 7 days, which can be alleviated with a warm compress;
Slight pain or discomfort which can be treated with over-the-counter pain medications;
Minor redness at the injection site lasting 1-2 hours;
Tyndall effect is the result of the superficial placement of the dermal filler above the orbicularis oculi muscle resulting in a bluish tint around the eyes. Tyndall complication is treated with Hylenex injection with immediate and complete resolution of the problem.
Too much filler (overcorrection) can result in extreme puffiness under the eyes; this is also a risk with patients who have many allergies or a salt-heavy diet. Too much product can also put pressure on the surrounding web of sensitive lymphatic vessels leading to vascular congestion and severe swelling. This side effect is also successfully treated with hyaluronidase enzyme.
Postinflammatory hyperpigmentation (PIH) in patients with darker skin is an intense response of your immune system resulting in the deposition of melanocytes in your skin. PIH is treated with special hydroquinone containing depigmentation creams or lasers;
Nodules, or granulomas, may occur when a filler compound causes an allergic reaction and the body seals it off with a thin membrane. These can be treated with massages or dissolving the filler.
If you have a botched under eye filler treatment with poor results from a different clinic, Dr. Schwarzburg can help correct it by dissolving the old fillers with Hyaluronidase, and, if you wish, performing the under eye dark circle procedure correctly for a beautiful finish at his NYC-based private practice.
WHAT ARE AFTERCARE AND DOWNTIME FOR UNDER EYE FILLERS?
While under eye filler requires minimal downtime, minor side effects are to be expected with any injectable treatment. Dr. Schwarzburg recommends following the below post-care instructions for optimal recovery and results:
Apply ice packs immediately after your under eye filler treatment for the first 24 hours to constrict the blood vessels, reducing swelling and discomfort;
Do not apply makeup until 30 minutes after the injection process to avoid bacterial contamination in the micro-injuries caused by needle punctures.
Avoid excessive sun exposure, hot temperatures, alcohol, sodium, and heavy exercise for 48 hours post-injection, as this will increase the dilation of blood vessels, interfering with the newly deposited eye filler and increasing swelling and bruising.
Do not massage or manipulate the suborbital region to allow the dermal filler to properly settle, avoiding migration or displacement.
WHEN WILL I SEE MY TEAR TROUGH FILLER RESULTS?
The results of your tear duct filler are immediate, though they may be disguised by swelling and bruising for the first few days. The filler itself will fully settle within 3 days and the full results can be observed once swelling and bruising have subsided, which can be anywhere from 2 to 7 days.
HOW LONG DO UNDER EYE FILLERS LAST?
On average, under eye filler results last 9 – 12 months. This depends on your biological response to the filler, the filler itself and the following factors:
How quickly your body metabolizes the filler is unique to each patient and is often determined by lifestyle – more physically active patients often have a higher metabolic rate, which sometimes causes their filler to dissolve faster;
The type of filler used, as all fillers have different cross-linking technologies some of which allow for longer lasting results – a filler with more concentrated and highly cross-linked hyaluronic acid molecules will generally last longer than a filler with smaller concentration and lower degree of crosslinking. Restylane fillers and RHA fillers are most commonly used by Dr. Schwarzburg at Skinly Aesthetics.
The amount of product injected – the average patient requires 1 ml syringe of dermal filler to treat the under eyes, however, if you decide to go with a half syringe, your results may not last as long.
HOW MUCH DO UNDER EYE FILLERS COST?
On average, the cost of treating dark under eye circles with a tear trough filler ranges $800 – $1500 for 1 ml syringe in NYC.
The price of under eye filler in New York depends on the following factors:
The number of syringes needed – a single syringe carries 1mL of filler. Depending on your anatomy, you may need anywhere from 1 – 4 syringes to treat under eye hollows. Some NYC medical spas offer package deals for those who need more than just one syringe;
The location of your provider – larger cities usually have higher prices than suburban areas;
Credentials of your provider – Board-certified doctors typically charge more than a nurse or esthetician, due to their extensive medical experience and deeper understanding of the anatomical structure of this complex region. With this exceptional skill set, physicians like Dr. Schwarzburg will leave you with incredible results alongside the comfort of having your under eye fillers injected by a highly trained medical expert.
WILL MY INSURANCE COVER UNDER EYE FILLER TREATMENTS?
Insurance typically does not cover cosmetic procedures. Since under eye bag treatment with dermal fillers is not medically necessary, it is not covered by insurance.
WHY DO I HAVE DARK UNDEREYE CIRCLES?
Infraorbital darkness and increased hollow depth occur for a variety of reasons:
While we often blame under eye circles on fatigue or lack of sleep, they aren't always related to lifestyle. Many people have dark under eye circles due to genetics – the structure of your skull and eye sockets, the prominence and abundance of your periorbital soft tissue and veins, and the ligamentous architecture of your face.
Aging is also an unavoidable factor. As you go up in age, the ligaments that support the fat in your facial and orbital region weaken, and the subcutaneous fat itself droops and atrophies – this results in an overall hollow eye effect, giving you unflattering periocular shadows. Loss of collagen, fatty tissue, and elastin over the years causes your face to lose its buoyant, elastic appearance.
Thin or damaged skin also makes the pigment in this area darker, as the orbicularis muscle and blood vessels beneath it can look especially prominent.
Hormonal changes, skin inflammation, sun exposure, and certain medications can also lead to hyperpigmentation.
Lifestyle and habits such as smoking, drinking, and not getting enough sleep can cause an exhausted periocular appearance – these are notorious culprits when it comes to premature signs of aging around the eyes and everybody wants their under eye bags to vanish!
HOW DO UNDER EYE BAG FILLERS WORK?
Hyaluronic acid fillers for the under eyes have the ability to restore the loss of fat volume and skin elasticity in the periorbital region which is the root cause of dark circles and deep eye bags.
The fillers used for periorbital rejuvenation are universally hyaluronic acid-based because of their unique biological properties;
Hyaluronic acid is a hygroscopic substance naturally found in the body as part of the cushioning in the cartilage around the joints, and has an incredible volumizing effect by expanding in size when submerged into an aqueous environment;
Tear trough fillers as Restylane, Juvederm, and RHA fillers work through hyaluronic acid molecules that expand under the skin to create volume-boosting effect. This lifts the periorbital skin from the inside which visually makes the deep hollows disappear from the outside, leaving you with a brighter, more youthful, and alert appearance.
Dermal under eye fillers also trigger the body's natural production of collagen, resulting in plumper, thicker-looking skin.
TEAR TROUGH FILLER VS. BLEPHAROPLASTY
A hollow suborbital region isn't always the main concern when it comes to the under eyes. While volume loss can be treated with dermal fillers, some patients struggle with periorbital skin laxity, which typically requires surgical intervention known as a blepharoplasty.
Under eye bag treatment with a dermal filler such as Restylane or Juvederm will not address loose skin, but creates volume and smooth facial contour by filling out hollow tear troughs;
Tear trough filler is minimally invasive as it only requires needles to deposit the selected dermal filler, without incisions, anesthesia or recovery periods;
According to Dr. Schwarzburg, one of the leading cosmetic dermatologists in NYC, the side effects and complications associated with under eye filler are far less severe than a blepharoplasty;
Hyaluronic acid fillers are temporary, while blepharoplasty is permanent and irreversible;
Blepharoplasty is an invasive surgical procedure in which an abundance of skin around the eyes is resected via an incision made using a scalpel and excess skin is trimmed;
Blepharoplasties can be performed to correct droopy eyelids, or on the lower eyelid to lessen the appearance of heavy bags. While this can create the desired look for some, it may not be worth it given the extensive downtime and risks that come with cosmetic surgery.
WHAT WILL THE RESULTS OF MY UNDER EYE FILLERS LOOK LIKE?
Before under-eye filler injections, the tear trough area will likely look lifeless, dark, and tired. The eyes are usually the focal point of the face, so being surrounded by deep under-eye bags, indentations, and shadows can cast a gloomy disposition. After your under-eye filler treatment, the lost volume in the orbital rim hollow will be restored, resulting in a more flattering facial contour, making you look younger, your skin smoother, and your eyes full of life.
WHICH FILLERS ARE BEST FOR TREATING UNDER EYE BAGS?
The most common hyaluronic acid-based dermal fillers for under-eye rejuvenation are Juvederm, Restylane, and RHA, all of which have different biochemical properties.
Dr. Schwarzburg generally recommends RHA or Restylane fillers to avoid bluish discoloration – an infrequent side effect known as the "Tyndall effect," which is sometimes associated with the misplacement of Juvederm. However, there is no single filler that meets each individual patient's needs, which is why it is best to leave filler selection up to Dr. Schwarzburg.
Manufactured by Allergan, Juvederm is a popular HA-based filler that has been approved by the FDA. When the tear trough area is being targeted, Juvederm Volbella or Juvederm Voluma are often used. Dr. Schwarzburg explains that Juvederm Voluma is an excellent tear trough filler for patients with very thick skin and severe volume loss, while Juvederm Volbella is for those with thin and delicate skin;
Restylane is a hyaluronic acid filler that comes in various formulations suitable for the indentations and creases below the eyes, such as Restylane Silk, Restylane Refyne, Restylane Defyne, and Restylane Lyft. Restylane is another great option for under eye filler; the formulation selected for you will depend on your individual needs;
RHA is currently one of the few products specifically formulated to treat eye contours. This gel's formula combines cross-linked (70%) and non-cross-linked HA (30%) with a balanced concentration of 15mg/ml resulting in a rheological profile that is most suitable for filling the delicate under the eye area. Because of its low hygroscopic behavior, it retains very little water. It was also clinically shown to reduce the likelihood of post-injection inflammation.
HOW EXACTLY IS UNDER EYE FILLER INJECTED?
To achieve beautiful and aesthetically pleasing results the appropriately selected hyaluronic acid filler must be placed below the orbicularis oculi muscle and onto the periosteum. This permits the filler to securely "glue itself" to the area making it less mobile and reducing the chances of displacement. Infra-muscular (below the muscle) injection also holds the filler securely in place by providing enough tension and support to avoid filler migration. Inadvertent deposition of filler above the orbicularis oculi universally leads to diffuse infraorbital swelling and lumping with disastrous aesthetic results which require immediate attention and must be speedily dissolved with Hylenex.
VASCULAR CONSIDERATIONS FOR UNDER EYE FILLER INJECTIONS
It is essential to know how to correctly locate and identify the vascular anatomy for injections as it is very complex and challenging. The hyaluronic acid filler injections themselves are administered via an ultra-fine hollow needle. Sometimes an atraumatic, blunt cannula is used in filler injections, especially when it comes to the suborbital region.
Dr. Schwarzburg, NYC's top cosmetic dermatologist, prefers a fine needle for a highly precise and smooth process. The exact point of needle insertion is the intersection of the horizontal line from the nasojugal fold and the vertical line from the lateral canthus of the eye.
Critical attention must also be paid to the vascular territories, especially to the angular artery, since it lies in close proximity to the injection territory. The course of both the angular artery and vein must be followed to avoid intravascular dermal filler injection and severe complications associated with it.
WHAT OTHER TREATMENTS COMPLEMENT UNDER EYE FILLERS?
Fine lines, uneven pigmentation, and a lack of volume in the face can lead to a lack of confidence for many of us; particularly in harsh lighting, we become hyper-aware of the unflattering shadows cast on our face. Because of this, there are several cosmetic treatments that complement under eye fillers.
ARE DERMAL FILLERS FOR DARK CIRCLES REALLY WORTH IT?
If you can't seem to get rid of that hollow look under your eyes no matter how much foundation or concealer you pat on, a lack of fatty tissue and volume under your eyes is most likely the culprit. In this case, dermal fillers can help raise the lack of volume, thereby correcting the dark under eye circles. Under eye fillers are extremely popular and highly rated on reliable sources such as RealSelf with a 95% approval rate.
WHERE CAN I GET UNDER EYE FILLERS NEAR ME IN NEW YORK?
Finding a reputable provider for your under eye filler injections in NYC can be challenging given the many options available online, from medical spas to dermatologists, and plastic surgery clinics, you may not know where to go and who to trust.
Dr. Schwarzburg has gained his reputation as one of the highest-rated cosmetic dermatologists in NYC with glowing patient outcomes and outstanding online reviews. With over a decade of experience, Dr. Schwarzburg has mastered the execution of under-eye filler on a wide range of patients with various cosmetic concerns and anatomical obstacles.
With a critical eye and exceptional skill, Dr. Schwarzburg is a go-to for many New York City residents looking to treat their under-eye hollows at Skinly Aesthetics, his boutique medical spa located on the Upper East Side of Manhattan, NYC.
WHAT STEPS CAN I TAKE TO GET MY DARK AND HOLLOW UNDER EYE CIRCLES TREATED?
Skinly Aesthetics on the Upper East Side of Manhattan is waiting to help you through all your facial cosmetic needs. Dr. Schwarzburg, the owner and operator of this well-reviewed establishment in NYC, has many years of on-hands experience that allows him to bring the aesthetic dreams of his patients to life. To book your consultation for under eye filler, or to ask additional questions, feel free to reach out to us at (212) 774-4264 or email info@skinlyaesthetics.com.
RELATED TOPICS