Fast Facts:
About: The HydraFacial is a non-invasive procedure utilizing hydradermabrasion to refine the pores by ridding them of sebum and toxin buildup. In addition, it is combined with various customized serums and LED lighting to adjust the treatment based on each patient's individual goals and unique complexion.
Safety: The HydraFacial is non-invasive and FDA approved as a safe and effective method to intensely cleanse the skin. There are minimal risks or side effects associated with hydradermabrasion and zero downtime.
Convenience: A Hydrafacial takes no longer than 30 – 45 minutes and requires no downtime, making it incredibly convenient for anyone in New York on a tight schedule.
Cost: In NYC a single Hydrafacial session ranges $250 – $500 in cost.
Efficacy: HydraFacial is effective in cleansing and hydrating the dermal surface, minimizing pore size, and creating a youthful, luminous glow. Depending on your aesthetic goals, it can be customized to meet your needs by incorporating various serums and LED lights clinically proven to enhance the efficacy of the treatment.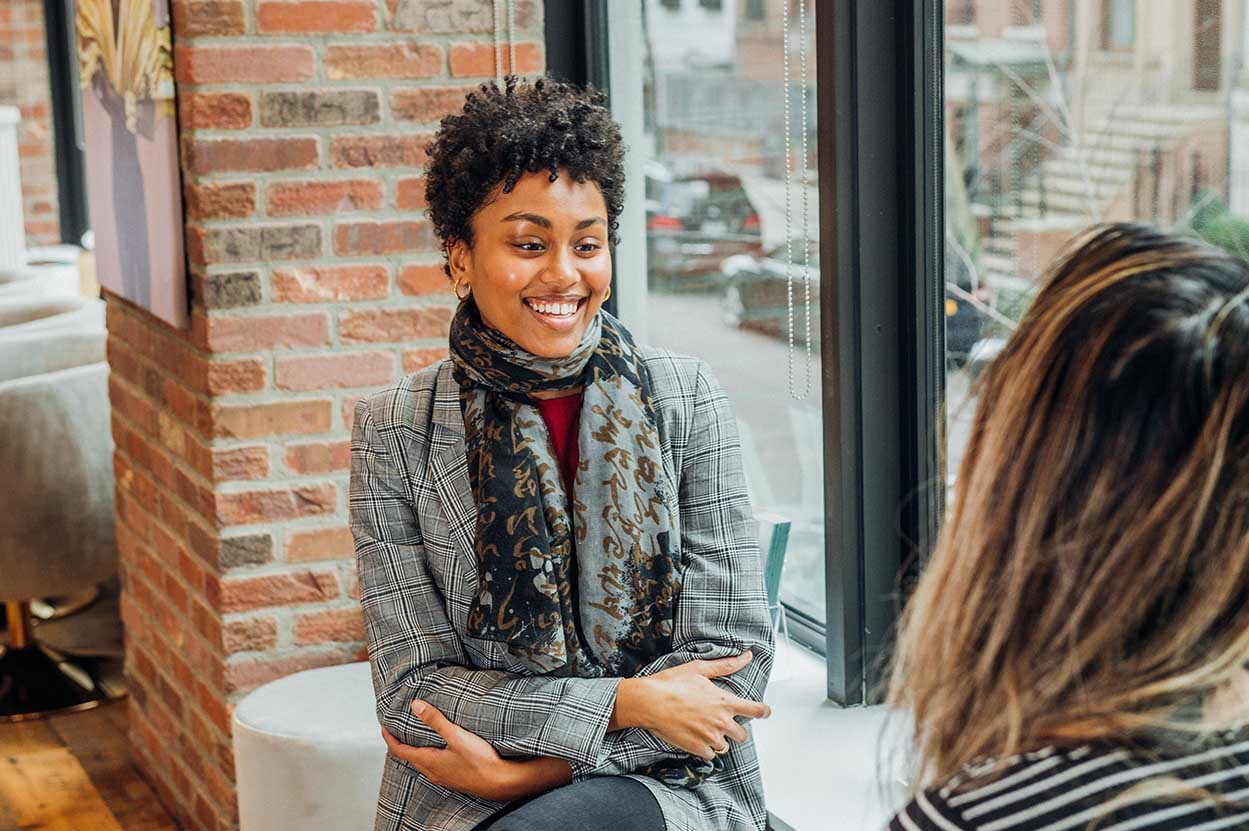 Let's face it, most of us have one or the other skin impurity, whether that be large pores on and around your nose, oily skin and breakouts caused by hormones, stress, lifestyle, or just pure bad luck. These conditions affect almost everyone, from teenagers to adults, and even the A-list celebrities like Kim Kardashian and Bella Hadid who appear to have flawless skin. Oily and textured skin can still be a major cause for insecurity and in some cases can be disguised with makeup, though makeup won't actually address the root of the problem and may even worsen the problem and cause excess buildup in the pores.
In addition to these inconvenient blemishes, our skin is constantly affected by the harmful UV-radiation every time we are exposed to the sun. With age, this sun damage becomes increasingly evident as our bodies begin to produce less collagen, the protein that acts as a major building block to keep our skin strong and healthy.
Luckily, if you are struggling with any of the above, this is not the end all be all of the quality of your skin and there are plenty of ways to keep it smooth, refreshed, and glowing.
Dr. Schwarzburg offers many such treatments at his NYC cosmetic dermatology practice, including injectable dermal fillers like Juvederm and Restylane, neuromodulators like Botox and Dysport, and resurfacing treatments like Fraxel and Secret RF. One popular option to reduce the size of, and clear out the pores for more even texture and tone is HydraFacial.
Hydrafacial works by targeting dirt buildup and sebum within the pores, clearing them from the inside, leaving you with a clean and natural glow on the surface. It can also help improve the appearance of rosacea, wrinkles, and pigmentation in more mature patients, making it an overall beneficial treatment.
WHAT IS A HYDRAFACIAL AND WHAT IS THE PROCEDURE LIKE?
The HydraFacial tool is a form of hydradermabrasion that utilizes crystal-free microdermabrasion alongside pneumatic application of a serum rich in antioxidants. The treatment is non-ablative and non-invasive and has been clinically proven to effectively detoxify, exfoliate, and resurface the skin while the serum itself offers deep hydration. Studies testing the efficacy of hydradermabrasion have found that it increases epidermal thickness, papillary dermal thickness, and increases antioxidant levels within the dermal layers. With this 3 step treatment your pores will be minimized and fine lines and hyperpigmentation decreased.
The first step during your hydrafacial treatment will involve a deep cleansing process in which Dr. Schwarzburg or his assistant will utilize the HydraFacial MD Active-4-cleanser, which rids your skin of dead skin cells caused by epidermal turnover, a natural occurrence in which the body repairs and renews itself. The cleansing serum used contains brightening agents Alpha-Arbutin and Bearberry Extract, as well as Vitamin C, all of which are safe and incredibly effective in cleansing and brightening the skin.
In some cases chemical peels are added to the cleansing process to enhance the efficacy of the procedure, though this is only used on certain patients when appropriate under Dr. Schwarzburg's discretion. Chemical peels can be used to further exfoliate the skin and mitigate the appearance of rhytids and pigmentation concerns.
Following the cleansing process, you will undergo a deep exfoliating process that resembles that of microdermabrasion with the added benefit of a suctioning tool that is able to extract sebum, residue, and other buildup that has manifested itself deep into your pores. No one naturally simply has large pores. Large pores are due to pore dilation that occurs over time as they become congested with external grime, pollution, and makeup. Hydrafacial's exfoliation will rid your pores of all of the above, immediately minimizing their size.
The last step of a HydraFacial is intradermal infusion of custom serums containing peptides, antioxidants, and hyaluronic acids to hydrate and nourish the skin. This occurs immediately after your pores are flushed out, making it easier for this rich and nourishing serum to seep and immerse itself deep into your skin for optimal results. This step is one of the most important steps as it provides your dermis with rejuvenating components leaving you with a fresher and more youthful glow promptly after your treatment.
WHAT ARE HYDRAFACIAL BOOSTERS?
HydraFacial Boosters are serums that can be applied as an addition after the initial treatment. Each booster serves its own purpose and is catered to your individual needs. HydraFacial boosters include Britenol, Dermabuilder, Connective Tissue Growth Factor (CTGF), Rozatrol, and ReGen GF.
Britenol is an Alpha-Arbutin and Vitamin C based solution that is used on patients looking to address hyperpigmentation and sun damage. Hyperpigmentation and brown spots can be caused by UV exposure and aging.
DermaBuilder is a peptide complex that has the ability to reduce the appearance of rhytids and improve skin elasticity as it stimulates collagen production. Collagen is an essential protein that keeps your skin firm and supple. As we age, our bodies naturally produce less collagen, leading to skin laxity and the manifestation of wrinkles.
Rozatrol is a serum containing water, glycerin, sunflower seed oil, potassium cetyl phosphate, rosa canina extract, alongside other beneficial ingredients. It is clinically proven to effectively treat red and sensitized skin, as well as common symptoms associated with rosacea.
ReGen GF contains a custom formulation of growth factor-mimicking peptides, revivifying collagen and elastin production, reducing inflammation, amplifying dermal restoration and hydration. ReGen GF is a HydraFacial booster ideal for those looking to minimize fine lines, wrinkles, and textured skin.
LED LIGHTS AFTER A HYDRAFACIAL
There are two types of LED lights that can be used after your HydraFacial to amplify its efficacy based on your individual concern including blue LED light therapy and red LED light therapy. The blue LED light is a great option if you suffer from frequent acne breakouts due to its ability to destroy acne causing bacteria such as propionibacterium acnes. With frequent blue light therapy treatments, you can not only remedy already existing pimples, but help stop the breakouts from occurring or worsening in the future.
The red LED light is specifically designed for people who have excessive redness or rosacea. It works by stimulating blood circulation, collagen production, and skin cell renewal, all of which can regulate blood flow to the skin and thus, minimize rosacea and overall facial redness.
PEOPLE IN NEW YORK REALLY LOVE HYDRAFACIAL
If you live in NYC, you are probably familiar with the hustle and bustle, stress, busy schedule, and overall limited free time that is the trade off for enjoying all that the city has to offer. Given that it is such a large city, its residents are exposed to higher levels of pollution due to the many cars moving around, and emissions from airplanes departing from our many airports. These psychological and environmental factors unfortunately affect the quality of our skin as chronic stress can lead to an increase of cortisol, a hormone that raises oil production in our sebaceous glands, leading to clogged pores and breakouts. Needless to say, pollution and impurities in the air inevitably affect our skin as harmful chemicals and toxins seep into our pores the moment we step outside.
As such, the Hydrafacial is popular in New York due to its ability to decongest and declog the pores, hydrate the skin, and improve its overall textural quality.
WHAT ARE THE BENEFITS OF A HYDRAFACIAL?
Hydrafacial treatment has tremendous benefits for everyone, and is used to treat a variety of skin conditions associated with aging, sun exposure, genetics, or bad environment. Most of us have one or the other skin irregularity, which is completely normal; but of course, there's no one on the face of the earth who doesn't want flawless skin. With HydraFacial, you can treat pigmentation, redness, ance, and fine lines, as well as hydrate and boost collagen production in your dermal layers.
Some of the most frustrating and common visible effects of aging include hyperpigmentation, and the gradual development of rhytids and wrinkles. Hyperpigmentation is often the result of repeated UV exposure and sun damage and can be treated with a retinol-free skin brightening serum made up of alpha arbutin and bioengineered plant phytotechnology. While it may not fix severe sun damage, this serum applied after your Hydrafacial can significantly improve the tone of your skin. Deep wrinkles can really only be treated with Botox, dermal fillers like Juvederm, and collagen stimulating resurfacing treatments like Fraxel or Secret RF. However, HydraFacial does have a serum that triggers collagen production, called Alastin Trihex-Pro serum. It works great for patients who are noticing beginning or developing fine lines as it contains peptides and active botanicals which strengthen the skin. For additional collagen stimulation, you can add red light LED to your treatment.
Red LED light is also extremely beneficial for people who suffer from redness and rosacea. Rozatrol is a serum that can be used with your hydradermabrasion to reduce sebum production, inflammation, and promote new skin cell growth. Aside from rosacea, Rozatrol combined with your HydraFacial followed by blue LED light can also treat acne, as inflammation and excess sebum production are commonly associated with breakouts.
If you have dry skin, a HydraFacial can help hydrate it in combination with Sente Dermal Repair serum, with the active ingredient Heparan Sulfate Analog. Heparan Sulfate Analog has been clinically proven to reduce transepidermal water loss in addition to mitigating the appearance of wrinkles, texture, and skin tone.
Finally, this hydradermabrasion can also function as a detoxifying treatment for your skin by improving blood circulation with lymphatic drainage. Lymphatic drainage is used to eliminate toxins and bring down inflammation.
STIMULATE HAIR GROWTH WITH HYDRAFACIAL KERAVIVE
Hydrafacial's Keravive is a product made up of proteins, peptides, and growth factors that are clinically proven to promote a healthier scalp, offering nourishment and hydration to your hair follicles. Keravive is a great option if you want to grow out your hair and to maintain its fullness. Throughout the day, dirt, toxins, and pollutants cause oiliness in the scalp resulting in greasy hair. With Keravive, you can increase the growth of your hair and a healthy scalp.
HYDRAFACIAL AND MASKNE
The coronavirus pandemic had us all in shock, and while lockdown restrictions have mostly been lifted, a lot of us still feel safer wearing a mask. The only downside of wearing a mask is that you may have developed "maskne", which is the new definition for breakouts caused by heat and bacteria trapped underneath your mask. The HydraFacial can mitigate this by rinsing and unclogging your pores with no risk, no side effects, and no downtime. If you feel more comfortable wearing a mask, you don't need to worry about maskne with this one of a kind treatment.
CAN A HYDRAFACIAL TREAT BLACKHEADS?
Yes! Blackheads, also known as open comedones, are those pesky little dark lesions that are visible on the surface of the epidermis and are caused by clogged hair follicles and general buildup in the pores. We all have them from time to time, and they often tend to congregate around our T-zone. Before you go ahead and try to pop your blackheads, opt for a safer and more sanitary option with HydraFacial to decongest your pores and suction out your blackheads without the risk of infection that could be caused by the bacteria involved in using your hands and nails. The HydraFacial is able to address blackheads more so than whiteheads, which are essentially the same material as blackheads and contain dead skin cells, oil, and sebum. However, the primary difference between the two is that whiteheads are closed off and appear to be tiny pimples, while blackheads are visible buildup in open pores. Certain serums can remedy whiteheads – so don't be afraid to ask Dr. Schwarzburg for the best options for you!
HYDRAFACIAL TO TREAT ROSACEA
Rosacea is a dermal condition characterized by redness and flushing due to visibly dilated blood vessels in your face. Using a Rozatrol serum and red light LED, the HydraFacial can help treat rosacea by altering neutrophil chemotaxis and deactivating reactive oxygen species. This relieves inflammation and tackles skin redness.
HYDRAFACIALS FOR ACNE TREATMENT
Acne can be caused by a variety of contributors including genetics, lifestyle, and hormones. The HydraFacial clears your pores, which can be helpful in terms of the formation of future breakouts. Using a glycolic and salicylic acid peel in addition, can rid your pores of buildup and bacteria that contributes to breakouts. After your HydraFacial, you can incorporate blue LED light therapy to calm inflammation, making your skin smoother and less textured, alongside a hyaluronic acid serum that can gently hydrate the skin keeping it smooth and supple.
SKIN TYPES THAT BENEFIT FROM HYDRAFACIAL – AM I A CANDIDATE?
Regardless of skin type, most people can find benefit in utilizing the many diverse qualities that HydraFacial has to offer. Whether you are a teen, in your 20s, 30s, or are dealing with the downsides of maturing skin, hydradermabrasion can improve dermal quality in more ways than just one. Dr. Schwarzburg treats a wide range of patients at his NYC medical spa, using the HydraFacial to reduce oiliness, acne breakouts, fine lines and wrinkles, sun damage, pigmentation spots, and redness or rosacea.
To confirm whether you are a candidate, you will start off with a consultation with Dr. Schwarzburg in which he will thoroughly examine your face and discuss your medical and aesthetic concerns. Based on this evaluation he will select the appropriate HydraFacial treatment option for you, determining which booster and LED therapy will best meet your needs. In the case that a different treatment is more suitable for you, Dr. Schwarzburg will go over alternative options for you to move forward with.
HOW LONG IS A HYDRAFACIAL SESSION?
Your HydraFacial treatment will last 30 – 45 minutes, depending on the complexity of your condition, the type of booster and serum you need, and whether or not you choose to undergo an LED light therapy post-facial. The LED light therapy will add only 10 – 15 minutes to the initial hydradermabrasion and when complete, you are able to carry on with normal daily activities with no restrictions.
DO HYDRAFACIALS HURT?
No! HydraFacials are known to be comfortable and painless as they are non-invasive and do not deliberately penetrate the skin. In fact, many of Dr. Schwarzburg's patients describe HydraFacial hydradermabrasion as relaxing, similar to facials that you would get at a general spa, leaving you revived and refreshed once you leave your appointment at Skinly Aesthetics in NYC.
WHAT CAN I EXPECT IN TERMS OF BEFORE AND AFTER HYDRAFACIAL RESULTS?
HydraFacial has a different effect on everyone depending on the original state of their skin and the outcome they are looking for. Because it is primarily used to cleanse the skin and decongest the pores, you can expect a reduction in pore size and a smoother, more luminous glow.
If your skin is matured in terms of wrinkles, folds, and laxity, a single session, even multiple sessions, will not necessarily give you that youthful appearance you may be looking for. There are a wide range of minimally invasive cosmetic treatments that are used alongside HydraFacial to treat such dermal concerns, which is why a thorough evaluation with Dr. Schwarzburg is necessary for you to have realistic expectations of your hydrafacial outcome, and to establish whether other treatments would benefit you in addition!
HOW LONG WILL MY HYDRAFACIAL RESULTS LAST?
Instead of thinking of your HydraFacial results in terms of longevity, you should consider the treatment as a means to maintain and improve the quality of your skin long term. Your initial results will be particularly evident for 1 – 2 weeks, and are prolonged with regular sessions that can be scheduled on a bimonthly or monthly basis.
HOW OFTEN SHOULD I GET A HYDRAFACIAL?
Depending on your condition and individual needs, Dr. Schwarzburg recommends 1 – 2 sessions per month to consistently keep and enhance the condition of your skin. The number of HydraFacial sessions needed will be determined during your consultation with Dr. Schwarzburg, as there is no "one size fits all" approach to any cosmetic or dermatologic procedure.
DOES HYDRAFACIAL WORK?
Yes! HydraFacial can be used on a wide range of skin types, textures, and conditions. Whether you have oily or acne prone skin, redness or rosacea, or want to tackle beginning signs of aging such as sun spots and rhytids, hydradermabrasion has multiple categories or serums, boosters, and LED therapies that can meet your unique needs and concerns.
WILL HYDRAFACIAL KEEP ME LOOKING YOUNG?
HydraFacial is effective in improving the overall quality of your skin, and thus, will help you maintain a more youthful appearance. However, it will not stop you from developing inevitable signs of aging caused by sun damage or collagen loss, which is why it is best to consider Hydrafacial as a booster, rather than a full on rejuvenating treatment. With regular sessions combined with other faculties that will compliment your appearance, HydraFacial is a great tool to keep you looking young and refreshed.
DOES HYDRAFACIAL AFFECT PREGNANCY?
Because HydraFacial has not been studied on pregnant women, it is not approved during pregnancy. In some cases ingredients like salicylic acid may be utilized during the treatment, which should be avoided if you are pregnant. If you are currently breastfeeding, you can consult with your pediatrician to confirm whether it is okay for you to get a HydraFacial.
CAN HYDRAFACIAL CAUSE BREAKING OUT?
The HydraFacial won't cause you to break out; on the contrary, it will rid your pores of acne causing bacteria and buildup, as well as regulate oiliness that may contribute to your acne breakouts. Hydradermabrasion acts as an advanced exfoliant to cleanse, brighten, and smooth out your skin. There are multiple serums that can be applied after your HydraFacial that contain salicylic acid, a keratolytic agent that mitigates swelling and redness, shedding dead skin cells, and keeping your pores clear. In addition, blue LED light therapy administered after your HydraFacial will diminish acne causing bacteria like propionibacterium acnes, leaving you with smoother skin and preventing future breakouts.
CAN HYDRAFACIAL BE USED TOGETHER WITH BOTOX?
Yes! You can combine HydraFacials with many cosmetic treatments including neurotoxin and filler injections, as well as dermal resurfacing treatments utilizing lasers, thermal energy, and microneedling.
Neurotoxins (Botox, Dysport, Xeomin, Jeauveau)
Neuromodulators such as Botox and Dysport, are used to treat dynamic wrinkles that appear with facial expressions, and static wrinkles that are visible when your facial muscles are at rest. Upon injection, these toxins restrict muscle contractions while making facial expressions, ultimately reducing the appearance and preventing the formation of wrinkles at a deeper level. The HydraFacial can help minimize lines as it unclogs your pores and creates overall smoother texture, and includes hyaluronic acid containing serums that superficially make rhytids temporarily less visible on the surface for a few days, though it will not actually get rid of them.
Botox can also be injected intradermally in the form of an AquaGold solution, which penetrates the dermis via microneedling causing an advanced shrinkage and contraction of the pores, whereas the HydraFacial superficially cleans them out. In combination, AquaGold, Botox injections and hydradermabrasion are an incredibly effective means to polish the facial surface in a minimally invasive nature.
Dermal fillers
While hydradermabrasion is a wonderful tool to regenerate your epidermis, it will not eliminate age related volume loss, in which case fillers can be of great use. Under eye filler can be injected into the suborbital region and cheek filler into the zygomatic region of the face to restore facial volume and create a more youthful appearance. There are many types of hyaluronic acid based fillers with different formulations making each product appropriate for various regions of the face for a naturally rejuvenated outcome.
COMBINING HYDRAFACIAL WITH LASER RESURFACING
Fraxel and Fractional RF microneedling
The HydraFacial is a noninvasive and extremely effective tool to deeply cleanse the pores, resulting in more polished, glossier skin. However, Hydrafacial will have minimal impact on any residual deep acne scarring from prior outbreaks as it doesn't have sufficient energy to stimulate enough collagen production. Resurfacing procedures are next level, and incorporate thermal energy to cause controlled damage to different dermal layers to stimulate collagen and elastin production to promote cell turnover and minimize uneven texture and age related damage, like wrinkles and solar lentigenes also known as sun spots. Secret RF is a form of microneedling utilizing radiofrequency thermal energy that penetrates deep into the SMAS layer of the skin and can be combined with the HydraFacial to address scarring and other unwanted impurities that cannot be addressed using hydradermabrasion. Fraxel dual is a laser that targets both superficial and deeper skin layers using thermal energy to even out pigmentation and sun spots, and fade or eliminate wrinkles in more animated areas of the face.
A more mild laser procedure that offers similar results to the HydraFacial with the added benefit of deeper penetration and exfoliation is the carbon laser facial. The HydraFacial is a non-invasive method to essentially rinse out the pores using suction, serums, and ingredients that combat and flush out toxins and bacteria that build up within the pores. In contrast, the carbon laser clears out your pores with a special carbon paste which is applied to the skin, absorbing the buildup described above. Once settled and dried, the intra porous grime filled carbon paste is zapped off using an Nd-Yag laser, leaving you with featureless and sheeny skin. Combining the two can offer doubled benefits as the HydraFacial will add on hydration, while the carbon laser will target your pores to a more extensive level.
HYDRAFACIAL VS. CHEMICAL PEEL
Both the HydraFacial and Chemical peels work to exfoliate superficial dermal layers. Chemical peels can be adjusted at different levels for an either more gentle salicylic acid or glycolic acid peel, or for a deeper peeling using ingredients such as alpha-hydroxy acid (AHA), beta-hydroxy acid (BHA), Jessner's solution, retinoic acid, trichloroacetic acid, or phenol. Such chemical peels can be abrasive, meaning that your skin may be red and blistered, and begin to peel over a period of time, meaning that there is inevitable downtime. In contrast, the HydraFacial works by gently vacuuming your pores to rid them of toxin and sebum buildup, alongside light exfoliation and the application of customized serums. The HydraFacial is a more comfortable and gentle approach to exfoliate the skin, while a chemical peel is a more intense and abrasive, yet extremely effective skin resurfacing treatment.
It is best to view a hydrafacial as an intense hydrating and cleansing device as it is non-invasive and gentle on the skin. It can be used to maintain a healthy glow and to minimize the need of requiring a more intense dermal procedure such as a chemical peel.
HYDRAFACIAL COST
Overall you may be paying anywhere from $250 to $500 for a HydraFacial in NYC. This is based on the initial concern and what you want treated, as well as the severity of the case. This will determine which serum or additional LED therapies are needed to reach your optimal outcome, both of which vary in price. Larger cities like New York and Los Angeles will likely be higher in price than clinics in suburban areas. The medical experience of a board certified cosmetic surgeon like Dr. Schwarzburg may raise the price as his medical expertise and proficiency is likely easier to grasp than that of a nurse or esthetician.
Keep in mind that the cost will never be the same for everyone, especially because the number of sessions needed is so variable. There is no single facial or medical procedure that works the same on each and every patient, which is why a set cost is unrealistic, especially when it comes to a treatment that may require more than just one session.
HYDRAFACIAL PROS AND CONS
Pros:
FDA approved in New York to cleanse your pores and rid them of sebum, toxins, and oily buildup safely and effectively
Non-invasive procedure with zero downtime and amazing results
A pain-free procedure, often described as a relaxing facial
Quick and efficient, making it easy to squeeze into your busy schedule
Customizable to meet your individual needs based on your skin texture, type, and tone
Cons:
Will not eliminate deep wrinkles, folds, and sagging
Not permanent, but can be applied regularly for maintenance
May need several sessions to observe optimal results
GETTING A HYDRAFACIAL WITH A DOCTOR VS. A NURSE OR ESTHETICIAN
HydraFacials can be performed by nurses, estheticians, and doctors. What sets the three apart from one another is the level of expertise and medical knowledgeability that comes with their credentials. A board certified cosmetic physician who spent several years in medical school and has gone through various advanced and competitive training programs will inevitably have an overall better understanding of the complexity of the dermal layers, and thus, is often preferred as a provider to perform the HydraFacial. This is not to say that a nurse or esthetician is incapable or not qualified to carry out a HydraFacial – there are amazing RNs and estheticians out there; however, being under the care of a doctor is often preferred and makes patients feel more comfortable based on an M.D.'s extensive training in medicine for additional safety and efficacy.
WHERE CAN I GET MY HYDRAFACIAL IN NYC?
If you're looking for your go-to spot to get started with your HydraFacial in NYC, then Skinly Aesthetics is your answer. Owned and operated by Dr. Schwarzburg, M.D., a board certified cosmetic physician with over 10 years of experience in minimally invasive aesthetic treatments, you can rest assured that you are in the best hands at Skinly. Whether you want a HydraFacial, microneedling, Botox, or fillers to rejuvenate and brighten your face, Dr. Schwarzburg will have and select the best option to meet your individual needs. Skinly Aesthetics is located on the Upper East Side of Manhattan, New York, and is surrounded by famous NYC shopping centers, restaurants, the 5th avenue shopping strip, and is only a 5 minute walk from Central Park.
To schedule your one on one consultation with Dr. Schwarzburg to find out if you are a candidate for HydraFacial you can call or text us at (212) 774-4264 or email us at info@skinlyaesthetics.com.