GETTING COOLSCULPTING TREATMENT IN NEW YORK WITH DR. SCHWARZBURG
Dr. Schwarzburg is a highly trained and skilled board-certified cosmetic physician with over a decade of experience in the field of cosmetic medicine and is known as one of the best CoolSculpting doctors in NYC.
As an Ivy League educated cosmetic dermatologist, Dr. Schwarzburg specializes in minimally and noninvasive cosmetic treatments, making his private clinic on the Upper East Side of Manhattan a go-to for New York City residents.
When you choose Dr. Schwarzburg to perform your CoolSculpting treatment you can expect:
A customized fat reduction treatment plan based on your individual needs;
Thousands of CoolSculpting procedures performed with outstanding results and life-changing transformation;
Thousands of satisfied patients with 5 star reviews on Yelp, Google, and RealSelf;
Zero side effects due to Dr. Schwarzburg extensive medical knowledge and expertise;
A welcoming, clean, and organized environment making your CoolSculpting treatment comfortable and relaxed;
Attentive staff, easy booking, and quick responses at Skinly Aesthetics.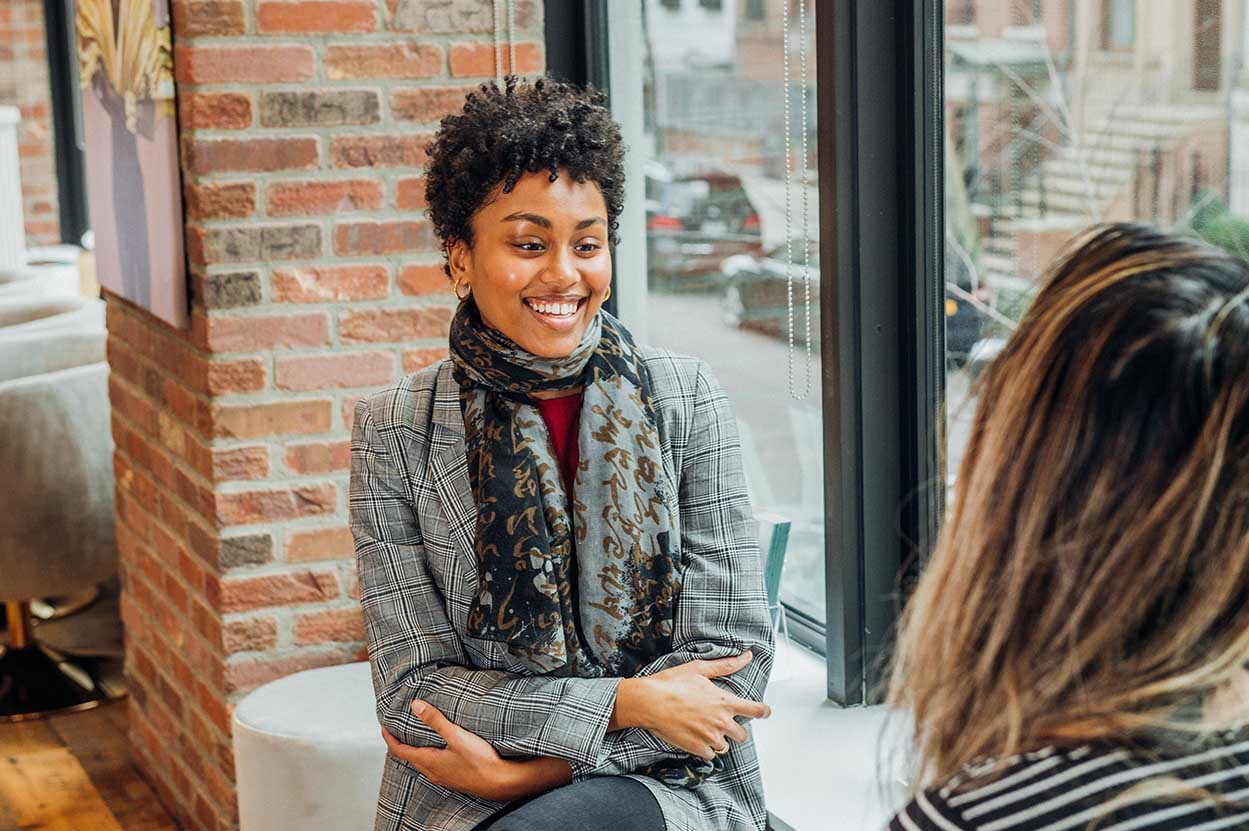 COOLSCULPTING IN NYC
CoolSculpting, or cryolipolysis, is a noninvasive method to trim down focal fat deposits that can't be helped with healthy dietary or lifestyle changes.
CoolSculpting NYC is a popular treatment allowing patients to eliminate persistent fat in regions hard to target, including the abdomen, thighs, arms, buttocks, or neck.
It is a no-risk alternative to surgical methods to get rid of fat, via the use of FDA-approved cooling applicators.
One CoolSculpting session takes 35 minutes per area with no downtime, making it convenient for busy New York City residents on a tight schedule.
CoolSculpting can remove up to 25% of targeted fat in a single session. Such improvements have been observed in 96% of patients. With millions of patients treated and a 94% patient satisfaction rate, it's clear that CoolSculpting delivers the fat reduction results people crave.
PREPARING FOR COOLSCULPTING AT SKINLY AESTHETICS IN NYC
CoolSculpting is a completely noninvasive and non-surgical procedure and requires minimal to no preparation. Before your session you should consult with Dr. Schwarzburg at his private office on the Upper East Side in New York City to ensure that you are a good candidate for the procedure. Once confirmed you can prepare as follows:
Wear comfortable clothing, such as stretchy yoga pants and a soft, loose shirt;
Bring a book, laptop, headphones, or something to keep you occupied as you may spend 35 minutes to several hours during your CoolSculpting treatment.
COOLSCULPTING PROCESS AT SKINLY AESTHETICS IN NYC
Before your CoolSculpting treatment you will have a consultation with Dr. Schwarzburg at his NYC clinic. Here he will evaluate the area of concern, your medical history, and your aesthetic goals. This is a great time to voice any special considerations or questions you have. Once you are confirmed for CoolSculpting to get rid of unwanted fat, you may move forward with your session;
Medical photographs will be taken and used as a point of comparison for your follow-up session to determine whether additional sessions are needed;
The CoolSculpting procedure itself begins with the sanitation of the targeted area. A protective gel pad is then applied to shield your skin from any cold-induced damage;
Once the CoolSculpting applicator is applied and the machine is turned on, the cooling panels deliver controlled cooling temperatures as low as -11° Celsius to freeze the targeted fat. You may experience slight discomfort, as well as a tugging sensation and coldness, until the skin becomes numb;
Throughout your CoolSculpting NYC treatment you are free to entertain yourself – at Skinly Aesthetics clinic, you wouldn't be the first to take a nap during this relaxed process;
Once the session is complete, the treated area is massaged to help break down the now crystallized adipocytes to boost the efficacy of CoolSculpting by 25%. There is no downtime or recovery time after your treatment. You are free to continue on with your daily life; if you are feeling any aches or discomfort, you can treat this with NSAIDs including Ibuprofen or Naproxen.
COOLSCULPTING TREATMENT AREAS
CoolSculpting has been FDA-approved since 2012 in New York and can be used on several regions of the body and face. Using a variety of fitted applicators of different shapes and sizes, CoolSculpting works on several areas of the face and body including:
WHO IS AN IDEAL CANDIDATE FOR A COOLSCULPTING PROCEDURE IN NYC?
With its wide range of applicator shapes and sizes, CoolSculpting in New York City can target resistant fat in a variety of regions of the body. The ideal CoolSculpting candidate satisfies the following criteria:
Maintains an overall healthy lifestyle, including a balanced diet and regular exercise;
Is within a 30-pound range of their ideal body weight as CoolSculpting is not a substitute; for proper diet or exercise and is not designed for overall "weight loss";
Has a body fat percentage around 32% or lower;
Is looking to get rid of targeted pouches of stubborn fat.
WHAT ARE THE CONTRAINDICATIONS TO GETTING THE COOLSCULPTING PROCEDURE?
Not everyone is a well suited candidate for CoolSculpting, despite it being a low-risk and non-invasive procedure overall. You should discuss your medical background with Dr. Schwarzburg to confirm that you are a candidate for CoolSculpting. Contraindications for CoolSculpting may include:
Pregnant or breastfeeding;
Certain skin sensitivities such as paroxysmal cold hemoglobinuria, cold urticaria, cryoglobulinemia, cold agglutinin disease;
Skin conditions such as eczema or dermatitis;
Metabolic abnormalities like diabetes;
Poor peripheral circulation or neuropathic disorders;
History of hernias;
Blood thinners and bleeding disorders.
FAQ:
HOW LONG DOES A COOLSCULPTING SESSION TAKE?
Different CoolSculpting applicators have a runtime of 35 to 45 minutes per cycle. Coupled with prep-time, a single applicator appointment can take approximately 45 minutes to 1 hour. You can consider the following factors that will determine how long your CoolSculpting session will take:
The size of the treatment area – certain regions require more than a single applicator, increasing the amount of time needed to cover the entire area;
The number of treatment areas;
The type of applicator used – some applicators take 35 minutes to complete a cycle, while others take 45 minutes;
Switching out applicators – if more than one applicator is needed for your CoolSculpting treatment, you can factor in approximately 15 minutes in between cycles.
IS COOLSCULPTING PAINFUL?
CoolSculpting does not hurt, but it can cause some minimal discomfort.
Chilling and tingling are expected for the first few minutes of the procedure, followed by numbness. The numbness of the skin may persist and gradually decrease over the course of the following 7 days.
Light tugging and pinching secondary to the vacuum pull of the applicator, as well as some aching that might last 10 – 20 minutes post-treatment.
IS COOLSCULPTING SAFE?
Yes! CoolSculpting is FDA-cleared for fat removal in flanks, abdomen, thighs, and submental area. CoolSculpting applicator temperatures are sensor-controlled to avoid damage to tissues around the treated adipose tissue.
CoolSculpting has been clinically proven to:
Not damage the skin in the treated area
Not damage the nerves in the treated area
Does not change the structure or sensitivity of nerves in the treated area
Not affect the concentration of cholesterol and fat in the plasma
Avoid all of the complications of the surgery, with no downtime and no scars
WHAT ARE COOLSCULPTING RISKS AND SIDE EFFECTS?
Most side effects associated with CoolSculpting are mild and temporary, generally resolving on their own within 2 weeks after your session. Common side effects include:
Skin erythema (redness);
Minor bruising;
Tissue edema (swelling) around the treated ares;
Minor neuralgia (pain) in the treated area;
Tingling, blanching, and tenderness can also be expected for a few days after your treatment;
Decrease in sensation in the treated area for up to 8 weeks after their treatment;
Paradoxical adipose hyperplasia – an overgrowth of fatty tissue, rather than a reduction of it;
Frostbite may occur in patients with very sensitive skin, though the CoolSculpting machine has sensors causing it to shut down when temperatures are too extreme;
Post-inflammatory hyperpigmentation, which can be treated, though the occurrence itself is rare.
WHAT IS DOWNTIME AND RECOVERY FOR COOLSCULPTING NYC?
CoolSculpting doesn't require any recovery period or downtime because it is completely non-surgical and non-invasive. This is extremely helpful for New Yorkers who can barely afford any time off.
WHAT IS COOLSCULPTING COST IN NYC?
Each CoolSculpting applicator may cost anywhere from $500 to $1200. You may need as many as 8 applicators per single session and the cost can be $500-$4000 per single treatment.
CoolSculpting cost depends on the following:
The type of applicator used – CoolAdvantage Plus will be more expensive than CoolAdvantage Petite.
The number of applicators used per 1 session – can be anywhere from 2 to 8. You can get a discount if more than 2 applicators are used at the same time.
The number of sessions, if you get over 2 sessions the cost will be higher compared to just a single treatment.
Qualifications of your provider will also affect the cost. Going to an aesthetician for this treatment may be cheaper, while a more experienced, board-certified physician like Dr. Schwarzburg in New York will have a better understanding of your anatomy and which applicator would best meet your needs.
When it comes to your self-image, you don't want to skimp on the price – a trained eye is vital to achieving your desired result and minimizing the chance of adverse effects.
HOW MANY COOLSCULPTING SESSIONS WILL I NEED?
The number of sessions needed varies from patient to patient depending on the size and amount of fat in the targeted region, and your body's response to CoolSculpting. You might need as little as just 1 session for your optimal results, or as many as 4.
For example, during 1 session 4 CoolAdvantage applicators can be used to treat love handles or muffin tops, and a patient may need up to 3 sessions for a total of 12 CoolAdvantage applicators.
HOW LONG DOES IT TAKE TO SEE COOLSCULPTING RESULTS?
A single session of CoolSculpting is clinically proven to reduce 25% of targeted fat over the few weeks following the initial treatment. This percentage increases with every session; hence, multiple sessions will yield more dramatic results.
Cryolipolysis is marked by a gradual development in which adipose cells are first frozen, then killed off, and finally digested by the body's lymphatic system. This process takes 1 – 3 months after your initial session to become apparent. It can take up to 6 months for the last dead adipose tissue to be metabolized.
HOW LONG DO COOLSCULPTING RESULTS LAST?
Cryolipolysis permanently kills off fat cells, which are then disposed of by your body's lymphatic system as waste. These fat cells do not return; however, the treatment does not prevent new fat from forming, which is why it is important to have realistic expectations for your results based on your current lifestyle, eating habits, and activity levels to maintain your results and avoid the development of new fat cells. With this in mind, CoolSculpting results are indefinite.
WILL MY FAT COME BACK AFTER I GET COOLSCULPTING?
CoolSculpting permanently gets rid of targeted fat tissue; however, CoolSculpting is not a weight loss solution and will not stop your body from developing new fat cells. As such, while the treated pockets of fat will be eliminated for good, with a sedentary lifestyle and poor eating habits your body may produce new pouches of fat in new places.
HOW DOES COOLSCULPTING GET RID OF FAT?
A CoolSculpting machine features a vacuum applicator that, when placed on the targeted area, delivers controlled cooling temperatures of -11° Celsius. This chill penetrates into the subcutaneous fat layer, where it kills off targeted fat cells via the process of cryolipolysis also known as fat freezing.
Fat cells are extremely susceptible to apoptosis or programmed cell death, causing them to shrink and die off. After two to four weeks the body's lymphatic system flushes out the dead fat cells, resulting in the gradual elimination of the targeted fat.
Fat cells are more sensitive to cold than surrounding tissues including nerves, blood vessels and muscles, which all remain unharmed during the CoolSculpting process.
WHAT ARE THE DIFFERENT TYPES OF COOLSCULPTING APPLICATORS?
There is no "one size fits all" rule when it comes to CoolSculpting –– just as everybody has a unique body with specific concerns, different CoolSculpting applicators are designed to address these individually.
Cool-Advantage and Cool-Advantage Petite applicator – This is the most commonly used applicator used for various common areas of concern, like abdominal fat, back and hip flanks, and jiggly arms.
Cool-Plus applicator – This can help get rid of excess pudge around the lower belly and pelvic region to cover larger surfaces.
Cool-Mini for double chin – This is ideal for submental fat and can also be used on leaner patients with minimal fat deposits to eliminate. These tiny areas of pinchable fat benefit more from properly fitted applicators.
CoolSculpting applicators vary not just in size but in shape as well. Some feature flat panels, while others have a curved design – these are ideal for wrapping around sloped bulges, such as fat inferior to the chin.
WHAT OTHER TREATMENTS CAN BE USED WITH COOLSCULPTING IN MANHATTAN?
CoolSculpting in NYC is one of the most sought-after methods of non-invasive body contouring. But there are plenty of other non-invasive or minimally invasive ways to reduce unwanted fat, or enhance the results.
Kybella: Kybella is an injectable solution that breaks down and eliminates fat. It is often used as an alternative to CoolSculpting in smaller, harder to reach areas, like the neck.
QWO: Many patients wonder if CoolSculpting will help get rid of unsightly cellulite. While CoolSculpting is not intended for cellulite reduction, it can be combined with QWO, which serves this exact purpose. QWO is an injectable treatment that releases the fibrous and bands that cause cellulite.
Sculptra: When combined with CoolSculpting, Sculptra can be used to create an hourglass frame. Sculptra is an injectable dermal filler that targets hip dips, as well as small or flat bottoms, giving you that bubble butt without surgical intervention.
WHAT IS THE DIFFERENCE BETWEEN SUBCUTANEOUS AND VISCERAL FAT AND HOW DOES IT AFFECT COOLSCULPTING RESULTS?
Visceral fat is a deep layer located around your abdominal organs. A wider waist or particularly round stomach can be a sign of visceral fat, also known as "active fat." Everybody needs to have a layer of visceral fat to protect the organs, though an overabundance of visceral fat contributes to higher chances of developing metabolic disorders such as type 2 diabetes, heart attacks, heart disease, stroke, high blood pressure, and even cancer and Alzheimer's. CoolSculpting doesn't work to reduce visceral fat.
Subcutaneous adipose tissue refers to the layer of fat that sits just below the skin, more superficial than visceral fat. This is the visible fat that we want to get rid of, like a muffin top or bra fat and can be incredibly stubborn. CoolSculpting was designed to target stubborn subcutaneous fat and is a clinically proven fat reduction method.
WHY DIET AND EXERCISE ARE NOT ENOUGH TO REMOVE STUBBORN FAT?
Excess stomach and other body fat is common insecurity. There are several factors that can contribute to weight and fat gain, including lifestyle and hereditary components.
Diet – Consuming more calories than you burn will make you gain weight. High-calorie foods with little nutritional value, trans fats, and carbohydrates often contribute to the accumulation of fat. Maintaining a balanced diet is especially hard in megacities like New York, where people have little to no time to focus on proper nutrition.
Stress – Cortisol, the stress hormone, causes your body to store more visceral fat. A lack of sleep can also play into this, increasing stress and overeating. If you live and work in a busy and fast-paced city like NYC, you are likely a victim of stress eating.
Lack of Exercise – An inactive lifestyle can cause fat gain. It should be noted, however, that spot reduction – the idea that you can work out in such a way that you will lose fat in specific areas – is a myth. This means that exercise alone won't change your body's fat distribution or get rid of a double chin, for example.
Genetics – Your genes help determine the efficacy of your metabolism, alongside where your body stores fat. Some people naturally carry more fat around the middle than others.
Aging – With age, your metabolism and muscle mass decrease. In women, hormonal changes associated with menopause often cause additional fat along the abdomen.
Medical Conditions – Some chronic conditions and diseases can cause belly fat beyond your control. Certain medications have side effects that include weight or fat gain around the stomach.
WHAT ARE OTHER METHODS FOR FOCAL FAT REDUCTION?
CoolSculpting isn't the only fat reduction method on the market and Dr. Schwarzburg wants his patients to be informed of their options so they can make an informed choice. These are other primary cosmetic procedures that cut down on unwanted fat.
Kybella works to break down minimal, hard-to-target pockets of fat by injecting deoxycholic acid. This minimally invasive procedure is quick and doesn't require any downtime; all it takes is a few accurately placed injections.
Liposuction is a surgical method for fat reduction using a cannula or metal rod that is inserted into an incision made in the targeted area. A vacuum device then suctions fat from the body. While liposuction is effective, it is invasive and comes with significant downtime, risks, and side effects. Risks and side effects posed by liposuction include bruising, edema due to fluid accumulation, numbness, kidney and heart damage, infection, and fat embolism.
WHAT IS THE DIFFERENCE BETWEEN COOLSCULPTING AND KYBELLA?
The main difference between CoolSculpting and Kybella is that CoolSculpting is non-invasive, whereas Kybella is considered minimally invasive because of the puncturing method it requires. Kybella is an injection delivered with a needle, instead of panels on a cooling applicator. This means it is often better suited for minimal pouches of fat, and can even be used subsequently to address leftover fat after a CoolSculpting session.
Kybella causes moderate inflammation and swelling – this is due to the fact that the injection of deoxycholic causes adipocytes to erupt.
CoolSculpting freezes adipocytes, releasing them from fatty tissue. You can think of this in terms of grapes on a vine: cryolipolysis causes these grapes to shrink and release themselves from the branches, while Kybella makes the grapes burst.
WILL COOLSCULPTING TIGHTEN MY SKIN?
Unfortunately, CoolSculpting is not a skin-tightening method. If crepey or lax skin is part of your concern, you can look into Fraxel laser treatments or PDO thread lifts. The good news: CoolSculpting does not result in the formation of loose skin.
DOES COOLSCULPTING CAUSE LOOSE SKIN?
Losing weight or toning up is usually something to celebrate for a lot of people; however, the loose skin that can appear after rapid weight loss is often the cause of new insecurity. CoolSculpting will not result in loose skin because the fat cells are broken down and digested over several months, giving your body's skin time to adjust and shrink accordingly.
WILL COOLSCULPTING HELP WITH CELLULITE?
Cellulite is dimpled, textured skin that most people, especially women, deal with. While cellulite is harmless, a lot of people are unhappy with the way it looks and hope to find treatments to get rid of it.
CoolSculpting can make cellulite somewhat less prominent by eliminating the accumulation of fat cells that push the skin upwards. However, CoolSculpting cannot fully get rid of cellulite. QWO injections can help break down the fibrous septae that pull the skin downwards causing pesky cellulite dimples.
DOES COOLSCULPTING ACTUALLY WORK? IS IT WORTH IT?
CoolSculpting comes from the scientific development of cryolipolysis as a fat reduction method, which was first introduced when scientists witnessed cold-induced panniculitis.
Efficacy – CoolSculpting removes up to 25% of targeted fat in a single session. Such improvements have been observed in 96% of patients. With millions of patients treated and a 95% patient satisfaction rate, it's clear that CoolSculpting delivers outstanding fat reduction results.
Satisfaction – Patients are consistently satisfied with their CoolSculpting results in NYC. Studies have shown that the average reduction of fat after cryolipolysis at 2 months was 25.4%, which increased to 35.5% at 6 months post-treatment. Some patients even show even greater fat-layer reduction – up to 45% in some cases. With this fat reduction, you can expect to look more slender and toned.
These outcomes turn out best for those who are already close to their goal weight and only wish to eliminate the most stubborn remnants of fat that don't seem to go away with any other methods. Patients love to see a firmer, more flattering body contour after just 1 session of CoolSculpting. In fact, the vast majority of patients report being highly satisfied after only one treatment.
WHY DO PEOPLE IN NYC LOVE COOLSCULPTING?
A lot of people in New York suffer from pockets of fat that seem impossible to get rid of. Endless rounds at the gym and fancy new diets seem to only help so much, still leaving you with that little bit of excess fat. You want to look your best, both in person and in pictures, no matter what, or how little, you're wearing. For some, this can even get in the way of the professional lives of models, actresses, and others who need to look their best, for meetings, work events, and headshots, and to appear confident at their workplace, particularly in bigger cities like New York, where everybody strives for personal and professional success.
Excess fat may prevent you from putting your best foot forward – you may even want to do everything you can to cover up and hide away. Nobody should have to deal with that. CoolSculpting is a safe, effective, and non-invasive fat reduction method that has been performed over 8 million times worldwide, it's clear why CoolSculpting is so popular in NYC.
CoolSculpting has grown in popularity due to its non-invasive nature, and incredible results. This is confirmed by overall patient satisfaction at Dr. Schwarzburg's cosmetic surgery clinic in NYC, as well as over 6000 reviews on RealSelf, a reputable source where patients give their feedback and share their experiences on various plastic surgery treatments. In terms of cost, efficacy, pain levels, and ease of the procedure itself 95% of patients reported that CoolSculpting was worth it.
WHY CHOOSE SKINLY AESTHETICS FOR MY COOLSCULPTING TREATMENT IN NYC?
The best place to get your CoolSculpting treatment is Skinly Aesthetics on the Upper East Side of Manhattan in New York City. Board-certified physician Dr. Schwarzburg is prepared and highly trained to help you with your cosmetic goals; he has been performing CoolSculpting sessions for years and will let you know exactly what you need and what you can expect. The expertise and knowledge of a provider with several years in the field are vital to yielding the best cryolipolysis outcome. That's why you should stop by or call Skinly Aesthetics at 212-774-4246, or just shoot us an email at info@skinlyaesthetics.com.
RELATED TOPICS