Over the past decade, hyaluronic acid gel fillers such as Juvederm Ultra have progressively grown in demand to address common aesthetic concerns due to aging, and general beauty enhancements. Most of us have one or other insecurity about our appearance, including our favorite celebrities and social media influencers, like Kylie Jenner among many others.
Feeling self-conscious about certain facial features or other areas of our bodies is normal, and applies to almost everyone – fortunately, there is a cure, which is where dermal fillers come in handy as a minimally invasive, non-permanent option to boost our self-esteem and make us appear younger, smoother, more snatched, and refreshed.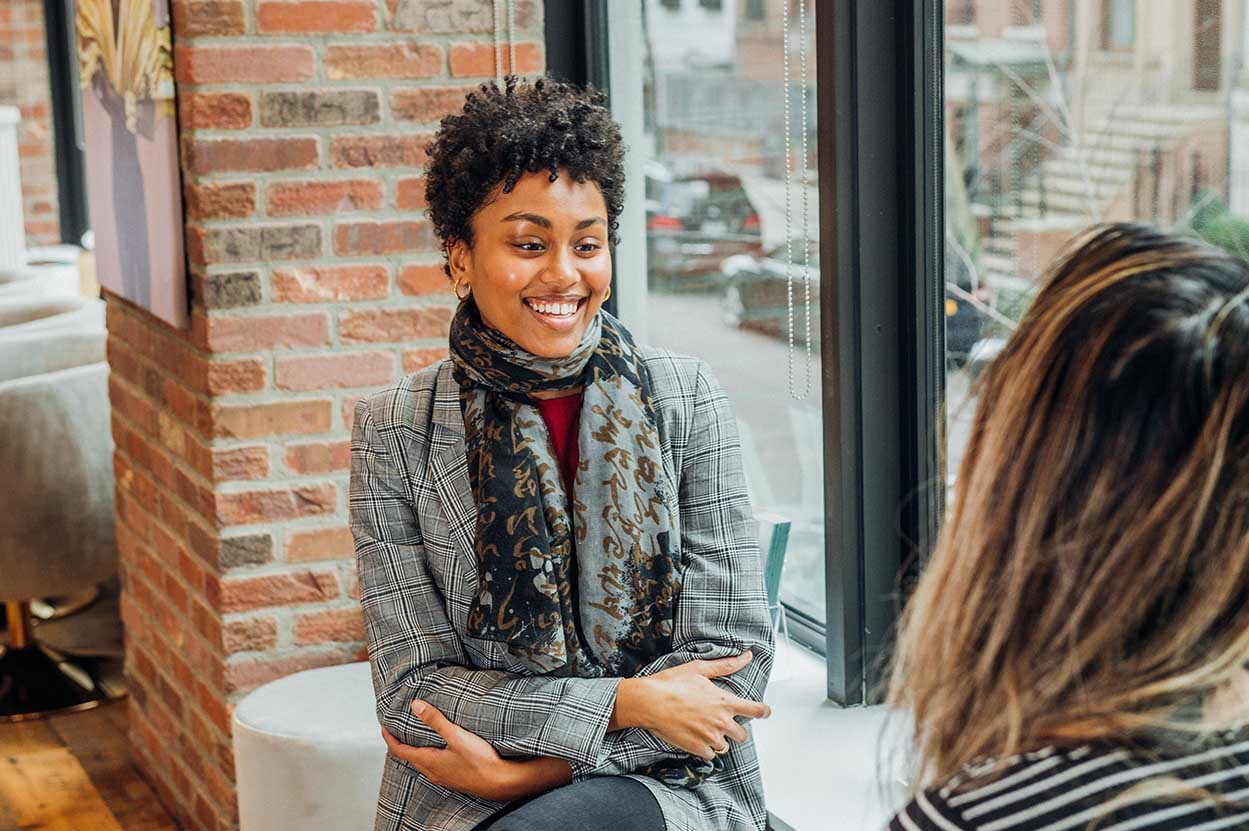 A well-known and established hyaluronic acid-based dermal filler brand is Juvederm, which belongs to a family of biocompatible injectable gels with slightly different formulations, compositions, and densities. Each Juvederm filler is manufactured and specifically designed to target certain facial problems and regions. Juvederm Ultra is a commonly used Juvederm product, primarily used for lip augmentation and to fill in deep lines along the nasolabial folds, among other regions of the body and face. Dr. Schwarzburg is known as one of the best cosmetic surgeons in NYC and frequently uses Juvederm Ultra at his cosmetic dermatology office located on the Upper East Side of Manhattan, New York.
WHAT IS JUVEDERM ULTRA?
Juvederm Ultra is a homogenous hyaluronic acid-based dermal filler produced by Allergan, a pharmaceutical company also known as the manufacturer of Botox. Approved by the FDA in 2006 for cosmetic use to correct moderate and severe wrinkles and folds in the face, Juvederm Ultra is used in facial areas that are not amenable to neurotoxin treatment alone.
If you've noticed those parentheses or smile lines around your mouth stick around even when you're not smiling, then Juvederm Ultra could be an excellent option to quickly erase them from the surface of your face. Its composition is malleable, allowing you to smile naturally without any indication of a filler present. Juvederm Ultra is also used in other facial regions, such as the suborbital region and lateral aspect of the zygomatic region (cheeks) to replace lost facial volume. On top of that this hyaluronic acid gel is commonly used to add volume and shape the lips, or to even out lip asymmetry.
The primary purpose of Juvederm Ultra is to address visible and inevitable signs of aging, like dark under-eye circles caused by facial fat pad displacement and volume loss, deep wrinkles that develop over time that make you appear dry and old, or thin, dehydrated lips. This filler is also used for other purposes, not necessarily age-related, to simply enhance or boost your already naturally attractive features!
JUVEDERM ULTRA PLUS – WHAT IS IT? JUVEDERM ULTRA VS. JUVEDERM ULTRA PLUS
Juvederm Ultra Plus is an HA-based dermal filler distributed by Allergan and differs from Juvederm Ultra as its cross-linker BDE (11%) is higher than Ultra's 9% resulting in a slightly denser gel with a gel hardness of 75 Pa in contrast to Ultra's 28 Pa.
Because of increased cross-linking Juvederm Ultra Plus is known for its increased longevity compared to other Juvederm fillers, including Juvederm Ultra. While the two have many matching characteristics, Juvederm Ultra Plus is an overall thicker product that achieves more dramatic results because of its enhanced ability to resist compressive forces and maintain a certain shape when injected.
This is not to say that one product is better than the other – based on your individual needs or anatomical landscape Juvederm Ultra or Juvederm Ultra Plus may be more appropriate for you. Being a softer gel Juvederm Ultra would be suitable for lip augmentation to avoid very stiff and rigid-looking lips. Juvederm Ultra Plus on the other hand because of its high G prime would be a great augmenting tool in the cheek area to replace lost volume or to enhance the zygomatic profile. As such, the best way to find out whether Juvederm Ultra or Ultra Plus is better for you, is to consult with Dr. Schwarzburg at his private medical clinic in NYC, so he can thoroughly examine you and address your concern based on your unique needs.
WHAT IS JUVEDERM ULTRA PLUS XC?
The "XC" after the name of a filler indicates that the product contains lidocaine, while the quality and characteristics remain the same as the lidocaine-free version of Juvederm Ultra Plus. Juvederm Ultra Plus XC was approved by the FDA 2010 and contains 0.3% lidocaine, an anesthetic that mitigates pain during the injection process. For those afraid of needles or sensitive to pain, an XC filler may be a more appropriate option.
JUVEDERM VOLBELLA VS. JUVEDERM ULTRA
Juvederm Volbella and Ultra are both FDA-approved for intradermal and subcutaneous injections in a variety of facial regions. Both consist of cross-linked hyaluronic acid molecules but differ slightly in density and consistency, making each filler suitable to treat different areas and cosmetic concerns. While Volbella has a thinner and more spreadable consistency and works great for minor corrections and subtle enhancements, Juvederm Ultra is a thicker cohesive gel that will add more fullness to the area of concern.
For example, Juvederm Volbella can fill in minor facial wrinkles, like perioral lines surrounding the mouth, or resistant crow's feet that Botox or Dysport can't fully address. Juvederm Ultra on the other hand, is usually injected to treat much deeper folds, like the nasolabial folds or marionette lines. Neither gels are limited to just wrinkles and folds, but may be used to treat many other signs of aging inlcuding sunken or hollow under eyes and cheeks, or general aesthetic enhancements, like lip filler or a non-surgical rhinoplasty.
There is no single filler that is better than the other and each serves its own unique purpose. The main difference among hyaluronic acid-based gels is the degree of cross-linking and the level of hardness and hygroscopy making each individual product unique.
JUVEDERM ULTRA PLUS TREATMENT AREAS
Juvederm Ultra Plus is commonly used to inject deep folds that manifest in the mid-face, particularly nasolabial folds, marionette lines, and occasionally the cheek area. As we become older, our bodies produce less collagen causing the formation of deep nested wrinkles due to repeated facial expressions. With this reduction in collagen production, our skin is unable to repair itself properly, causing wrinkles to mold permanently into the face. In some areas, around the periorbital, glabellar, and superior aspect of the face, these rhytids may be minimized using neurotoxins. However, the parentheses around the mouth cannot be addressed using neurotoxin, in which case fillers are injected to disguise their appearance. Other areas commonly addressed with Juvederm Ultra Plus are the lips, cheeks, and chin or jawline contouring.
WHICH JUVEDERM IS BEST FOR LIPS?
Juvederm Ultra and Juvederm Ultra Plus are commonly used for lip enhancement. If you have very thin lips and feel insecure about their size or shape, then these HA gels could help you get the lips of your dreams!
Juvederm Ultra Plus is a denser and more rigid filler compared to Juvederm Ultra and is an ideal filler for thinner lips, where the primary cosmetic goal is to enhance the vertical height of the top and bottom lips. Because thinner lips are not as stretchy as fuller lips are, a soft filler like Juvederm Ultra will not withstand the compression of the native lip tissue. In this case only Juvederm Ultra Plus with its higher G prime dynamics could resist the compressive force and maintain the newly molded shape of the lips.
Juvederm Ultra on the other hand is a softer filler with an appropriate hygroscopic profile and would be a suitable filler to further enhance naturally plump lips. Because it produces more volume than Juvederm Ultra and has longer-lasting results, Juvederm Ultra Plus may not be an appropriate option if you want something subtle and not very noticeable.
In terms of lip fillers, careful selection of hyaluronic acid gel is extremely important as everyone has different anatomy. There is no single filler superior to the other in the Juvederm family. If your goal is to get rid of those pesky perioral lines, then Juvederm Ultra Plus will likely not be ideal because it's very volumizing and hard. Instead, you will want to go with a softer gel, like Juvederm Volbella.
When you come in to meet with Dr. Schwarzburg at his private medical clinic in New York, you can discuss your lip augmentation goals with him so he can select the perfect product for your desired result!
HOW LONG WILL MY JUVEDERM ULTRA INJECTIONS TAKE?
The injection process itself is fairly quick and painless when administered properly by a board certified cosmetic surgeon, like Dr. Schwarzburg at his clinic in NYC. If you are getting your lips filled, you will have to consider 15 – 20 minutes of numbing time before the actual procedure. The injections themselves usually only take 15 – 30 minutes for Juvederm Ultra filler, which is why it is also known as a "lunch break" procedure, because of how quick and easy it is. Juvederm Ultra injections are particularly popular in busy cities like New York, where so many of us are in a rush to get from A to B as quickly as possible!
JUVEDERM ULTRA PLUS RISKS AND SIDE EFFECTS
Because of its non-surgical nature, Juvederm Ultra Plus is associated with minimal downtime and low risk of complications. However, just as any other medical procedure, it is not completely risk-free and may result in common but temporary side effects including transient swelling and inflammation, which can be mitigated with ice packs and anti-inflammatory pain medications such as Ibuprofen.
Because most of the treatment areas treated with Juvederm Ultra Plus are extremely vascular, there is a possibility of a small blood vessel being punctured by a needle, causing minor bleeding beneath the surface of the skin, otherwise known as bruising. If you end up bruising, you can apply a hot compress on the day following your appointment to help speed up the healing process.
Swelling and bruising are common and harmless and typically subside within 2 – 3 days post-treatment but in rare cases can take up to 1-2 weeks. Other risks include filler migration or the formation of lumps and granulomas, which can occur either due to poor injection technique performed by an inexperienced injector, or your biological response to the HA gel. However, because Juvederm Ultra is a hyaluronic acid based filler, these complications can be reversed with hyaluronidase injections.
Vascular occlusion by injecting the filler product into a vessel such as an artery can lead to serious complications including tissue necrosis and scarring.
HOW LONG WILL I BE SWOLLEN AFTER JUVEDERM ULTRA TREATMENT?
Swelling is a common side effect of Juvederm Ultra filler injections as the punctures of the needles inevitably cause inflammation due to minor injuries during the process. However, swelling subsides pretty quickly as long as you follow the appropriate steps in your post-care instructions. This includes avoiding heavy exercise, heat, and anything that could further irritate the injected area. Instead, use the ice packs provided to you by Dr. Schwarzburg on your first day to minimize this temporary fluid buildup.
WHAT IS THE LONGEVITY OF JUVEDERM ULTRA PLUS?
Juvederm Ultra Plus is known to last longer than other HA gels in the Juvederm family. Studies have found that compared to Juvederm Ultra, it lasts slightly longer (9 – 14 months as opposed to 6 – 12 months) in most patients due to the thicker consistency posed by more significant cross-linking. However, everyone responds differently to dermal fillers, meaning that it is entirely possible that even Juvederm Ultra Plus will begin to fade within 6 months in patients with a higher metabolic rate than others.
LONGEVITY OF JUVEDERM ULTRA FOR SMILE LINES?
Because your smile lines, also known as nasolabial folds, are located in a particularly animated region of the face and develop with repeated facial expressions like smiling or even crying over time, Juvederm Ultra may not last quite as long in this region. The more you make these inevitable facial contractions, the quicker your filler will begin to fade. To avoid your smile lines from returning, Dr. Schwarzburg recommends bi-annual touch ups, in which he will inject however much product is needed to maintain your desired result.
HOW LONG WILL JUVEDERM ULTRA LAST ON MY LIPS?
The average patient can expect Juvederm Ultra to last for 6 – 12 months after a lip enhancement. Just like your smile lines, the oral region of your face is naturally active on a daily basis during conversations, big smiles, and nervous biting of the lips, your body will naturally begin to break down and metabolize your filler at a faster pace than other areas of the face, such as the zygomatic region if you were to get a cheek filler, for example.
If you are a physically active individual, and love hitting the gym on a daily basis, chances are that your metabolism is high, which has the upside of being able to eat more, and the possible downside of your lip filler disintegrating quicker than the average person. If this is the case, you can always come back for touch-ups every few months to keep that perfect pout long term.
HOW MUCH DO JUVEDERM ULTRA AND JUVEDERM ULTRA PLUS COST?
The pricing of your Juvederm Ultra and Juvederm Ultra Plus can vary and is primarily based on factors including the treatment area, the number of syringes needed to achieve your ideal outcome, the medical experience and credentials of your provider, and the location of the facility itself. In NYC, you can expect to pay between $700 – $1600 for one syringe of any of the Juvederm Ultra fillers.
Some anatomical regions are more complex and require additional time and experience to successfully administer a product, which can raise the price to the higher end of the scale. A doctor, particularly one that is board certified and specializes in minimally invasive injectables, usually has a superior understanding of facial anatomy and the intricacies involved in injecting dermal fillers, whereas a nurse practitioner or esthetician's skill may be harder to grasp. As such, a doctor will likely charge higher. Depending on how much product is needed, you may be able to get a discounted rate if you purchase several fillers as a package deal.
Once you have gone through your consultation with Dr. Schwarzburg, he will put together an individualized treatment plan which will determine how much you personally will be paying for your Juvederm Ultra injections.
CAN I DISSOLVE JUVEDERM ULTRA PLUS?
Yes! As a hyaluronic acid filler, you can reverse the effects of Juvederm Ultra Plus if you are unsatisfied with your results. Hyaluronidase is an enzyme used to depolymerize HA gel molecules within 24 hours post-injection at no risk. Dr. Schwarzburg often treats patients who are displeased with their initial dermal fillers, whether it be lumpy, ducky, or asymmetrical lips, or overfilled and puffy under eye fillers administered by an inexperienced injector. If this applies to you, Dr. Schwarzburg can help – and if you choose to get the area corrected and refilled properly once your old filler has been eliminated, you can!
READY TO SCHEDULE YOUR JUVEDERM ULTRA PLUS CONSULTATION IN NYC WITH DR. SCHWARZBURG?
If you've been struggling with insecurities about wrinkles, folds, the size or shape of your lips, or any other aesthetic concerns, Dr. Schwarzburg at Skinly Aesthetics located on the Upper East Side of Manhattan is here to help with your Juvederm Ultra experience. As a board certified cosmetic physician with over 10 years of specialization in minimally invasive cosmetic treatments and injectables, you can rest assured that at Skinly, you are in the right hands. Dr. Schwarzburg believes in an individual and unique approach to each and every one of his patients as he understands that there is no "one size fits all" system when it comes to the human anatomy. To schedule your one on one consultation with Dr. Schwarzburg and get your individualized treatment plan, you can contact us via call or text at (212) 774-4264 or reach us via email at info@skinlyaesthetics.com.
Related topics