COOLSCULPTING FOR STOMACH
Coping with excess body fat is never easy; when extra chub is located in the abdominal region, it can take a toll on your self-esteem. Unfortunately, the main region that the body tends to store excess adipose tissue is the one that bothers us more than any other region: the abdomen and stomach.
If belly fat is a problem for you, you're not alone. Based on waist circumference measurements, abdominal obesity was found in approximately 59% of U.S. adults in recent years. Aside from te fact that fat around the abdomen is considered the most dangerous –– since it surrounds internal organs thereby increasing the risk of heart disease, diabetes, and other deadly health concerns – tummy fat is unflattering and the primary region addressed by both men and women of various ages with cosmetic procedures.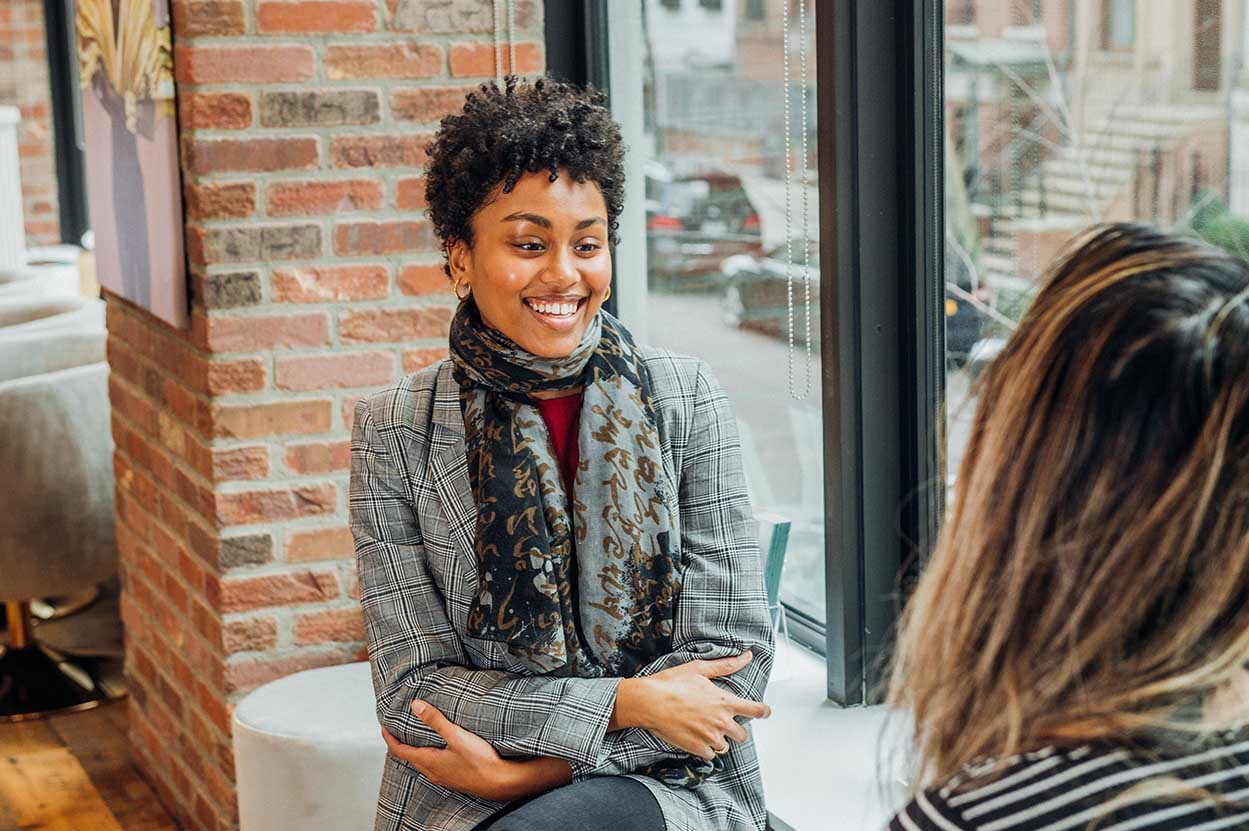 CoolSculpting tummy fat is FDA approved and allows patients to freeze, destroy, and eliminate stubborn subcutaneous belly fat. With the use of cryolipolysis, localized adipose tissue around the abdominal region is effectively eliminated, diminishing subcutaneous stomach fat and avoiding surgical intervention such as liposuction. This non-invasive treatment surged in popularity as an effective, low-risk solution to reduce stomach fat.
Cryolipolysis for stubborn abdominal adipose tissue is a non-surgical method ideal for those who have minimal but pinchable and noticeable fat around the waist. The size of your midsection will be visibly decreased within 4 – 8 weeks after your initial treatment with zero downtime. It is optimal to have the procedure carried out by a board certified plastic surgeon who has an excellent understanding of the anatomy around your gut, and who can safely and effectively treat your belly fat. You may need 1 – 4 sessions to reach your desired aesthetic of your midsection.
COOLSCULPTING FOR STOMACH – WHAT IS IT?
If you are one of the many people dealing with stubborn belly fat and are looking into various ways to get rid of it, abdominal CoolSculpting may be a great option for you. In place of high risk surgeries, minimally and non-invasive methods are growing in popularity to eliminate pesky fat. Fat freezing in the abdominal region is often considered the gold standard of these non-surgical alternatives, and is a Food and Drug Administration approved option that delivers efficient and low-risk fat removal in an easy and efficient manner.
Through the use of various applicators in different shapes and sizes, overabundant subcutaneous fat cells in the abdominal region are brought to a freezing point and metabolized by the body. Statistically 25% of tummy fat is reduced within a single session. Cryolipolysis targets stubborn, hard to reach collections of fat, such as around the love handles and should not be considered a weight loss treatment.
HOW DOES COOLSCULPTING WORK TO REDUCE STOMACH FAT?
Exercise and dietary and lifestyle changes can do a lot in terms of weight loss. Nevertheless, despite our best efforts, we often still have a hard time losing that chub in certain areas, particularly around the stomach area. It can be tricky to get rid of subcutaneous fat, which is located right below the skin just with dieting. That's where belly cryolipolysis, or fat freezing, comes in handy.
Using special applicators that are chilled to very low temperature, abdominal CoolSculpting targets adipocytes (fat cells) in various regions of the body. Because fatty tissue is more susceptible to cold temperatures, this process freezes it and provokes apoptosis (the destruction of cells). This non-invasive intervention causes an inflammatory response in the body, triggering its macrophages to digest the frozen adipocytes. Within several weeks, this process leads to a significant reduction in targeted fat.
COOLSCULPTING IS A CLINICALLY PROVEN SOLUTION TO TREAT ABDOMINAL FAT
While having a normal range of fat around the abdominal region is healthy, a body fat percentage exceeding 28% in women and 18% for men is considered unhealthy. This is particularly true if it is localized around the abdominal region. Excess chub around the waistline is frequently chalked up to bad habits or an unhealthy diet, though various uncontrollable factors may contribute to your stubborn belly pudge including the following:
Lifestyle – belly fat is often the unpleasant result of a sedentary lifestyle and a caloric surplus. Yo-yo dieting may also cause stomach fat as our bodies store as much fat as possible around our abdomens to protect vital organs when it goes into starvation mode.
Medical conditions – Jiggly fat around the belly is often correlated with underlying health conditions such as diabetes or hormonal imbalances, causing our bodies to store fat along the midsection.
Cryolipolysis targets abdominal fat at a subcutaneous level right beneath the skin. During this process, a vacuum applicator is applied to the targeted fat bulges around the waist, bringing underlying belly fat to freezing temperatures causing its crystallization and death.
Over the following 4 – 12 weeks, the body will gradually metabolize the targeted adipocytes, resulting in a leaner waistline and 25% reduction in overall abdominal fat. This outlook has been proven by various studies and boasts high patient satisfaction.
WHAT WILL MY COOLSCULPTING STOMACH BEFORE AND AFTER RESULTS LOOK LIKE?
Before CoolSculpting your stubborn abdominal fat, you will have unflattering pouches of fat in your upper or lower stomach. After your fat cooling treatment, these fat pockets around your gut will be reduced or fully eliminated, giving you a huge confidence boost and allowing you to finally shamelessly slip into your favorite cocktail dress or pair of pants without having to worry about your now gone "happy belly".
The results of this procedure are permanent. After the abdominal adipose tissue has been frozen and metabolized by the lymphatic system, your belly fat is permanently eliminated. However, it will not prevent you from gaining new weight, which is why it is vital to be prepared to maintain a balanced lifestyle to keep your newly sculpted stomach.
NUMBER OF FAT FREEZING SESSIONS NEEDED FOR STOMACH
It takes approximately 4 – 8 weeks post-cryo session for your body to metabolize the targeted belly fat for visible results. At this point you and Dr. Schwarzburg can decide if you need more sessions to get that waistline that you want.
While most patients are completely satisfied after a single session, others may want a more dramatic outcome. Those who want to see a greater reduction in abdominal fat may need a total of up to 4 rounds for optimal results around the abdominal region.
DOES COOLSCULPTING FOR LARGE STOMACHS WORK?
Cryolipolysis can be effective on various stomach shapes and sizes, though it works best on those who have minimal pinchable belly pouches. Several clinical trials have demonstrated and confirmed the safety and efficacy of CoolSculpting along the abdominal region.
Heavily overweight or obese patients can CoolSculpt their abdominal region using several CoolAdvantage Plus applicators to cover the full region, though visible results will take multiple cycles and will require an overall lifestyle change to become evident and to be maintained.
COMPARING COOLSCULPTING STOMACH PROCEDURE TO LIPOSUCTION TO REMOVE BELLY FAT
When it comes to the stubborn pouches of belly fat, CoolSculpting for stomach is a non-surgical option to effectively eliminate smaller fat bulges around the stomach.
Liposuction, on the other hand, is an invasive surgical procedure which results in a more drastic change for patients who have a lot of belly fat. Liposuction is used on patients with significant abdominal fat and involves surgical complications and a lengthy downtime.
CoolSculpting for beer belly fat is preferred among patients with hard-to-reach minimal abdominal fat due to its painless, non-invasive nature and the additional benefit of zero downtime.
DOES COOLSCULPTING FOR THE STOMACH TIGHTEN SKIN ON THE BELLY?
Many patients aren't just worried about excess fat in the belly. They also have trouble with an abundance of lax skin around the abdomen. Just like stubborn bunches of fat, loose skin can be extremely bothersome and nearly impossible to get rid of through exercise. If you have this issue, you might be wondering if the CoolSculpting stomach procedure can help tighten loose and saggy skin.
Unfortunately, fat freezing does not tighten loose skin on the stomach. However, because the Coolsculpting belly treatment results develop gradually, you will not be left with loose skin as your body has time to adjust to its change in size. Compare this to the after-effects of liposuction, where large deposits of fat are abruptly removed, leaving many patients with saggy skin.
CoolSculpting around the abdomen does not result in 6-pack-like abs, unfortunately. While the abdominal fat eliminated may make already existing abs more prominent, if your abdominal muscles are not strong or sculpted, then you will have to either train your core muscles in the gym or work with alternative procedures such as CoolTone and EmSculpt; these are designed to train your abs for you, and are often paired with non-surgical stomach fat reduction.
COMBINING FREEZING STOMACH FAT WITH OTHER TREATMENTS TO SHAPE YOUR BODY
If your dream body feels within your reach, it's natural to want to go the extra mile to make it a reality. To this end, abdominal CoolSculpting can be paired with a variety of treatments to shape your body and tighten your abdominal region. Some patients opt for Kybella injections to eliminate smaller areas of fat around the waist that wouldn't fit additional applicators to fully reach their goal aesthetic.
CoolTone and EmSculpt are also used on the abdomen and use electromagnetic energy to contract your abdominal muscles for you, leaving you with tighter abs and an overall more attractive waist. Skin tightening treatments such as Fraxel laser and Secret RF microneedling can be used to tighten loose skin around the abdomen and reduce the appearance of stretch marks, should your transformation be based on a postpartum "mommy makeover".
CAN COOLSCULPTING ELIMINATE BELLY FAT?
Belly fat can be removed using CoolSculpting cooling technology, designed to reach the fatty deposits stored directly underneath the skin around your abdomen. If you've ever thought to yourself, "I wish I could melt away my belly fat," well, you can! CoolSculpting for abdominal fat is recognized as the gold standard for non-invasive tummy fat reduction. The cryolipolysis process works to destroy and digest fat cells, freeing you from their unwanted presence around the stomach.
HOW MUCH BELLY FAT CAN I EXPECT TO LOSE WITH COOLSCULPTING?
Each session is designed to permanently eliminate 25% of subcutaneous abdominal fat. With each consecutive session, your belly pooch will be reduced by an additional 25%. These expectations can be backed up by many patient reviews who are extremely satisfied; studies show a reduction in the thickness of fat in certain areas of the body that ranges from 39.6 cc to 4.5cm several weeks after treatment.
WHICH COOLSCULPTING APPLICATOR IS MOST EFFICIENT TO TREAT THE ABDOMINAL REGION?
The most common applicators used on the stomach area include CoolAdvantage and CoolAdvantage Plus. However, there are a variety of applicators to suit different shapes and sizes of tummy bulges, perfect for achieving any effect a patient desires.
CoolAdvantage Plus
CoolAdvantage Plus is recommended for covering larger areas of the body. If you want to target the majority of the abdomen, you can do so with a CoolAdvantage Plus applicator, which takes around 45 minutes.
CoolCore
The CoolCore applicator is most often used to address diamond-shaped areas, such as the flanks, or love handles, around the waist and back. Treatment with a CoolCore applicator lasts around 35 minutes.
CoolPetite
Some parts of the body are harder to pinpoint with larger applicators. In these cases, the CoolPetite applicator is best used. It can be used to treat smaller love handles or patients with a little amount of fat. Like the CoolCore, this will take about 35 minutes.
CoolSmooth
Finally, the CoolSmooth applicator is a non-vacuum option for areas of the body not suited for any kind of suction treatment. This includes the periumbilical abdomen, thighs, and back.
IS COOLSCULPTING FOR STOMACH PAINFUL?
While stomach cryolipolysis is generally painless, you may feel some minimal discomfort, tingling, stinging, pulling, and tugging during the first few minutes as your fat begins to freeze, all of which subside once the belly fat is frozen and numb. Some patients report late-onset pain around 2 weeks after their session, but this discomfort typically goes away on its own.
COOLSCULPTING FOR THE STOMACH COST
CoolSculpting procedure for abdominal fat can cost anywhere from $600 to $10,000, depending on the size of the target area and the number of applicators and sessions needed to accomplish your desired waistline.
COOLSCULPTING THE STOMACH WHILE PREGNANT
CoolSculpting is not a good option for pregnant women. Most women notice their body undergoing significant changes during pregnancy, and may want to return to their "pre-pregnancy body" as soon as possible. However, you should avoid CoolSculpting while pregnant. The enlargement of the stomach as well as a buildup of fat is a normal part of the pregnancy process.
IS COOLSCULPTING REALLY WORTH IT FOR BELLY FAT REDUCTION?
Yes! CoolSculpting your stomach and waist to get rid of those unsightly pooches is incredibly popular due to their non-invasive nature. The amount of minimally invasive procedures performed in the US has risen by 137% in the past two decades, while surgical procedures – despite what you may believe based on certain celebrities – have actually been declining. People are increasingly looking toward more convenient and safe alternatives to achieve their aesthetic goals.
Recent studies suggest that subcutaneous fat, best described as "pinchable" fat around the belly, could pose just as much of a threat to your overall health as visceral fat.
Belly fat overall is very difficult to get rid of because it is used by the body as reliable energy storage. In fact, subcutaneous fat around the abdomen is nearly impossible to get rid of by natural means due to the severe, and for most people unsustainable caloric deficit needed to do so. With a wide variety of surgical options to eliminate these fatty bulges around your love handles, most of them come with a lengthy downtime, and various risks and side effects associated with the surgeries themselves. As such, abdominal CoolSculpting has grown in popularity as it is a non-surgical and non-invasive alternative to reduce or fully eliminate that resistant belly pooch.
"I need to lose weight" is a phrase that many of us have vocalized or at the very least thought to ourselves, that oftentimes refers to losing that "spare tire" or "muffin top" that loops around our waistline. Having a roll of fat bulging out of our low-rise jeans can take a huge hit to one's confidence, whether it be on a night out, at the beach, or in any setting making you feel the need to cover up your stomach. As such, there is no surprise that so many of us seek a safe and effective solution to get rid of it, hence, the ever-rising popularity of CoolSculpting for stomach pooch.
With 86% of patients showing improvement after cryolipolysis treatments, it's easy to see why so many are eager to try it out for themselves.
WHAT STEPS CAN I TAKE TO GET COOLSCULPTING FOR TUMMY FAT REDUCTION?
If you are dealing with stubborn belly fat and want to lose it once and for all, then CoolSculpting for stomach at Skinly Aesthetics is your solution. Owned and operated by board-certified cosmetic physician, Dr. Schwarzburg, M.D., Skinly offers a variety of minimally invasive body contouring options that will help you get the waistline you've been working towards.
With over a decade of experience, Dr. Schwarzburg is well-rounded in all things cosmetic medicine and is known for his professionalism, skill, and critical eye when it comes to body contouring.
To schedule your one-on-one consultation with Dr. Schwarzburg, you can reach us at (212) 774-4264 or email us at info@skinlyaesthetics.com.
Related topics