Dr. Schwarzburg has been featured
CUSTOMIZED BOTOX TREATMENTS
TO MEET YOUR UNIQUE NEEDS
Goal & treatment time

Eliminate, reduce, and prevent fine lines and wrinkles
Average procedure takes no more than 20 minutes

Downtime
Botox cost NYC

Ask us about special promos and first time discounts!

Botox Provider

D.Schwarzburg, MD, board-certified and Ivy-League trained doctor
We are committed to your comfort, experience, and outstanding results at Skinly!
HYEYUEN
Perfect locations and beautiful office! Everyone was friendly and nice. I got Botox on my forehead and the results are the best I've ever had!
BRINET
Found Skinly Aesthetics after googling various Botox providers. The clinic is spotless and very modern. I got Botox for 11s lines and the wrinkles are gone!
KYLE
Dr. S was recommended to me by a friend and I've been back several times to see him for my Botox injections! He's caring, friendly and professional and his staff is helpful.
GETTING BOTOX WITH DR. SCHWARZBURG IN NEW YORK
Dr. Schwarzburg is one of the top Botox doctors in NYC with over a decade of experience in minimally invasive cosmetic surgery. His skill and expertise with respect to Botox injections are widely sought by patients from New York and across the world. Dr. Schwarzburg is regularly featured in major beauty magazines such as Glamour and Harpers Bazaar where he contributes to discussions about various applications of Botox and the latest trends in aesthetic medicine.
Choosing the best Botox doctor for your facial aesthetics is crucial and can't be underestimated as the difference between two seemingly similar providers could be enormous.
Thousands of New Yorkers choose Dr. Schwarzubrg as their Botox provider because of the following:
All Botox injections are performed by Dr. Schwarzburg himself;
Over a decade of experience performing Botox NYC injections with thousands of patients treated;
Ivy-League training and understanding of all facial anatomical nuances and variations to achieve naturally-looking Botox results that don't leave you looking frozen;
Long-lasting Botox results leaving you wrinkle-free for up to 5 months;
A friendly and soothing environment where you never feel pressured to get more units than needed;
Luxurious medical spa located on the Upper East Side with easy access to all modes of transportation;
Bonus points for loyal patients, Botox promotions and discounts for other procedures during follow up visits;
Comprehensive treatment plans that go beyond Botox injections to enhance you natural beauty without looking overdone.
NYC BOTOX INJECTIONS
Botox is a medication that belongs to a large family of neurotoxins and is used for both cosmetic and medical purposes.
Botox is primarily utilized cosmetically to reduce, prevent and eliminate fine lines and wrinkles formed by strong facial expressions, such as raising the eyebrows, frowning, and squinting. By interfering with the release of acetylcholine, Botox blocks nerve signals that cause these excessive facial movements. When overactive muscular activity is precisely restricted, new wrinkles don't form in the first place, and old wrinkles are effectively reversed and ironed out for a smooth and flawless look.
Botox injections are clinically proven to diminish the seemingly inevitable, yet totally preventable signs of aging and to maintain your face looking youthful and vibrant for a long time if not indefinitely.
BOTOX TREATMENT AREAS FOR COSMETIC PURPOSES
Horizontal forehead lines form secondary to an overactive frontalis muscle and constant raising of the eyebrows. Makeup and foundation fill the deep horizontal creases and make them look even worse which is the best time to treat them with Botox.
Glabellar lines, also known as "11s" run vertically between the eyebrows and are caused by frowning and overactivity of the corrugator and procerus muscles. Patients with pronounced "11s" frequently complain they are perceived as angry, frustrated or unfriendly, which hampers professional advancement and interaction with co-workers.
Crow's feet are the lines that circle around the eyes and become evident when we smile or squint. These radial canthal wrinkles develop most intensely when we spend a lot of time in the sun or work out extensively.
A Nefertiti lift involves Botox neck injections into vertical platysmal neck bands to prevent loose skin and a turkey neck. Platysmal bands run down your neck and protrude when the platysmal muscle is tensed.
Perioral lines, also known as "smoker's lines" are the small wrinkles that form around your mouth and lips as a result of pouting or smoking causing tension in the orbicularis oris muscle.
A gummy smile is over-exposure of the gums while smiling and can be reduced with Botox injections into the zygomaticus major and minor, levator labii superioris, and levator anguli oris muscles.

Can be a major source of insecurity for a lot of patients preventing them from smiling freely.
Can lead to social anxiety disorder and avoiding friends and social events.

Botox lip flip involves the injection of the toxin into the vermillion border of orbicularis oris muscle, causing the lips to relax and "flip" upward. Some patients pair this with lip fillers for additional volume.
An overactive mentalis muscle in the chin leads to a dimpled chin together with a deep dent across it. Both are easily fixed with botox injections.
Botox brow lift is accomplished by relaxing the superior aspects of the frontalis muscle and the orbicularis oculi muscle for a well-defined and raised eyebrow arch.
Masseter muscle Botox injections are effective for jawline slimming by narrowing square jaw muscles to make the lower face appear less bulky and more proportional.
Baby-botox is a diluted form of Botox to avoid a frozen and motionless look. Baby botox can also be injected intradermally for skin rejuvenation and pore reduction.
BOTOX TREATMENT AREAS FOR MEDICAL CONDITIONS
Temporomandibular joint disorders (TMJ) – TMJ is a common condition that is caused by overactive masseter muscles, leaving patients with symptoms including clenching the jaw, grinding the teeth, bruxism, and headaches. Injecting Botox into the masseter muscles relieves this tension and thus, is an excellent treatment option for temporomandibular joint disorders.
Migraine headaches – Chronic migraines affect nearly 2 million Americans and can be put at ease through Botox injections in muscles located in the forehead, scalp, neck, and shoulders.
Botox for Hyperhidrosis – Excessive sweating is a common condition causing people to sweat more than an average amount in the underarms, hands, and feet. Botox helps mitigate this issue by inhibiting over-productive sweat glands.
Depression – Botox has been found to help symptoms of depression as it restricts frowning and unhappy facial expressions, causing a psychological response to increase patient's mood.
HOW SOON CAN I GET AN APPOINTMENT FOR BOTOX INJECTIONS IN NYC?
Most of the time you can make a Botox appointment at Skinly Aesthetics with a top Botox doctor in NYC the same or the next day. Skinly Aesthetics provides multiple options to get in touch including phone, text, chat, email and online submission forms.
WHO IS THE BEST CANDIDATE FOR BOTOX TREATMENT?
Any adult 18 years of age and older who wants to keep a youthful appearance of the face without plastic surgery. Refer to the list below for more extensive requirements:
Generally healthy without chronic medical issues;
Presence of mild to moderate facial wrinkles that no longer respond to over-the-counter creams and lotions;
Possess realistic expectations about the outcomes of Botox injections.
WHAT ARE THE CONTRAINDICATIONS TO GETTING BOTOX INJECTIONS?
A few well-known contraindications to getting Botox treatment include:
Muscle weakness in the treatment area secondary to Bell's palsy;
Active infection in the treatment area;
Tendency to form keloid scars from injections;
Neuromuscular disorders such as Amyotropic lateral sclerosis, Myasthenia Gravis, Lambert-Eaton syndrome;
Pregnancy or breastfeeding;
Allergy to Botox product components;
PREPARING FOR BOTOX INJECTIONS AT SKINLY AESTHETICS
There is no special preparation needed prior to your Botox injections in NYC, though Dr. Schwarzburg recommends the following steps:
Discontinuing blood thinners such as aspirin, NSAIDs like Ibuprofen, Ginkgo Biloba, and vitamin E 3 – 5 days before your appointment to minimize bleeding and bruising.
Limiting alcohol consumption for 2 days immediately prior to your Botox appointment will decrease complications related to swelling and bruising;
Taking two Tylenol pills 30 minutes before your injections to minimize discomfort from needle injections.
THE PROCEDURAL PROCESS OF BOTOX NYC INJECTIONS AT SKINLY AESTHETICS
The first step of your Botox appointment will be a consultation with Dr. Schwarzburg at his private medical office in New York to give you the opportunity to discuss your aesthetic goals. Because each patient is unique, this step is an important one as there is no "one size fits all" approach to any aesthetic Botox procedure;
Following your consultation, medical photographs will be taken of the treatment areas to properly document your cosmetic journey progress;
Prior to the injections, the skin will be sanitized with alcohol, and a dermal marker will be used to visualize injection points to ensure symmetric distribution of Botox;
Using an ultra-fine needle, Botox is carefully injected into the targeted muscles. You will experience a prick, often described as a "bee-sting" sensation, and hear a mild crunching sound as the needle penetrates all skin layers;
After your Botox treatment at Skinly Aesthetics, you will be provided with an ice pack to reduce swelling and post-care instructions. You can expect to spend approximately 30 minutes at the clinic from start to finish.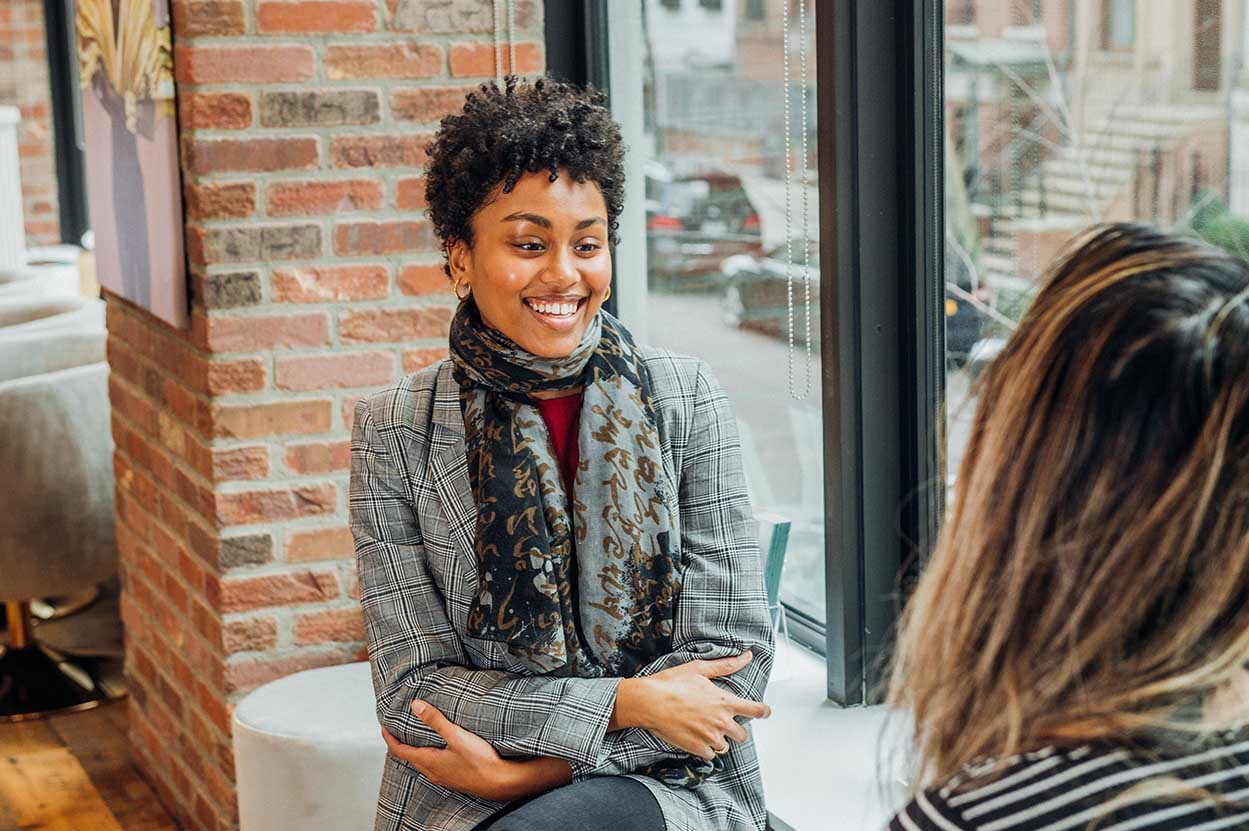 Botox FAQ
IS BOTOX SAFE?
Botox is FDA-approved for several medical and cosmetic applications and is globally the most commonly administered minimally invasive treatment with nearly 10 Million treatments administered in the United States in 2022 alone. Multiple clinical studies conclusively demonstrated its safety and efficacy in preventing and reversing age-related wrinkles.
WHAT IS BOTOX AFTERCARE?
Patients love getting Botox because of how smooth the process is with little to no post-care and no interference in their daily lives. Here are the steps to follow to ensure you have the best outcomes:
The treated area should be left alone and not subjected to touching, rubbing or manual pressure from facial massages, etc;
Skip workouts and vigorous activities for 24 hours to avoid non-targeted diffusion of Botox that can weaken other muscles and cause unintended results;
Keep your face clean for 24 hours to avoid bacterial contamination;
Avoid extreme heat, like saunas and sun exposure for 24 hours to decrease blood flow to prevent unwanted Botox migration;
Restrict alcohol consumption for 24 hours to reduce skin swelling;
Do not lay down for 4-6 hours to minimize the non-targeted spread of Botox;
Apply ice packs for the first 24 hours following the treatment to be followed by warm compresses for next 48 hours;
Apply arnica cream to speed up healing of any minor bruising.
WHAT IS THE DOWNTIME AFTER BOTOX INJECTIONS?
Botox is a minimally invasive lunchtime procedure and involves no downtime. You can immediately return to your normal daily life with minor restrictions. Minor swelling and redness fade in 60 minutes and small bruises are effectively covered up with makeup.
WHAT ARE BOTOX RISKS AND SIDE EFFECTS?
Botox in NYC is a minimally invasive medical treatment with very few risks and side effects. The following are the most commonly reported minor complications:
A few round and red patches on the skin, with minor itching around the treated region are secondary to skin irritation from the needle;
Minimal bruising secondary to a needle puncturing a small capillary or vein. This carries no consequences except for a minor cosmetic nuisance which is effectively concealed with makeup;
Small, raised skin bumps immediately after Botox treatment are simply small aliquots of water trapped in the muscle and get absorbed over 30-60 minutes;
Skin tightness experienced immediately after and up to 1-3 days after your Botox injections is caused by water stretching out the skin;
Non-targeted diffusion of Botox which causes droopy eyelids and asymmetry occurs when Botox was injected incorrectly or if the area was intensely massaged during the first 2 days;
Mild headaches are commonly reported and subside within 1-2 days;
Allergic reactions to neuromodulators are extremely rare, though you can request an allergy test if you have a tendency to experience allergic reactions.
ARE BOTOX INJECTIONS PAINFUL?
Most patients describe Botox injections as tiny pinpricks and find them very tolerable. At Skinly tiny nano-needles are used which makes the injections barely perceptible.
If you are very sensitive to pain, Dr. Schwarzburg will apply a strong lidocaine-containing numbing cream in combination with an ice pack and nitrous oxide gas to virtually eliminate pain during Botox treatment.
HOW LONG IS BOTOX APPOINTMENT AT SKINLY AESTHETICS?
You should plan to spend around 30 minutes for your Botox appointment on average, but that can be extended if you are getting multiple areas treated.
For example, 20 units of Botox injected into the horizontal lines will be much quicker (5 – 10 minutes) than 100 units injected into the palms of the hands for hyperhidrosis (20 minutes of numbing plus 20 minutes of injection process). If you need a short break after every needle prick this will extend the entire appointment time too.
WHEN WILL I START SEEING BOTOX RESULTS?
You will start seeing Botox results 1 – 5 days after the initial treatment, and the final Botox results settle in 10-14 days. The reason why the results are not immediate is that Botox works by inhibiting the release of acetylcholine from presynaptic motor neurons. This process can take several days as the nerve signals gradually stop generating muscular contractions.
Over the course of 1 – 10 days, you will notice your facial muscles weaken little by little until they are fully or partially (depending on your desired outcome) restricted.
HOW LONG DOES BOTOX LAST?
For most patients, Botox-induced muscle relaxing effects last 3 – 4 months. If you get regular touch-ups before the toxin has fully worn off, your results can last indefinitely, essentially leaving you wrinkle-free forever. Keep in mind the following factors that can influence the longevity of Botox results:
The number of units injected – the more units you get, the longer they will last and vice versa;
Making a lot of facial expressions and working out a lot would cause Botox to wear off quicker than in someone with a less active lifestyle;
If you have a fast metabolism you will metabolize neurotoxins quicker than someone with a slower metabolic rate.
HOW MUCH DOES BOTOX COST IN NEW YORK?
Botox in NYC can be priced either by unit or by area, so it is important to understand the differences:
When priced by the unit the cost can range from $10 to $30 per 1 unit of Botox. The advantage of this model is that you are getting exactly the quantity of Botox that you need for the best outcomes. At Skinly Aesthetics in NYC we currently charge $15 per 1 unit of Botox, with additional discounts available on a daily basis. Botox costs can further be reduced when you sign up for ongoing promotions at Skinly Aesthetics.
If your provider charges by area, you may be spending $200 – $700 per region. The downside to being charged by area is that you may need fewer units of Botox compared to an average patient, but still pay the same price.
WHY DOES COST VARY AMONG DIFFERENT SERVICE PROVIDERS?
The differences in Botox cost depend on the following factors:
Doctors will charge more than a nurse due to the higher level of expertise, experience and understanding of human anatomy;
Botox cost in major metropolitan cities is usually higher than in the suburbs;
The number of units purchased – most clinics in New York charge per unit of Botox and offer package deals for patients who want or need a larger amount of the product.
WHAT EXACTLY IS BOTOX AND HOW DOES IT WORK?
Botox is made through the process of neurotoxin harvesting from Clostridium botulinum bacteria and is then purified to its crystalline form that is used for medical applications.
Botulinum toxin acts as a neuromodulator and prevents the release of acetylcholine signaling molecules at the neuromuscular junction. This in turn leads to weakening of the muscular contraction and gradual cessation of muscle movement.
WHAT HAPPENS TO WRINKLES AFTER BOTOX INJECTIONS?
The process of wrinkle reduction and elimination is simple – once the muscles stop moving, the cycles of repetitive contractions are interrupted, and the skin wrinkles get filled out naturally with the collagen that our body generates.
CAN I WEAR MAKEUP AFTER BOTOX?
Yes! Makeup is safe to apply after Botox. NYC-based Dr. Schwarzburg recommends waiting 30 minutes before you put any makeup on the injection sites since they are tiny microscopic wounds that need to close and heal.
WHEN SHOULD I START GETTING BOTOX INJECTIONS?
Dr. Schwarzburg's philosophy on getting Botox injections in NYC revolves around the idea of clinical necessity:
If you are 18 years old and have pronounced wrinkles you should get them fixed, and if you are 50 years old, and your skin is wrinkle-free you can totally skip Botox treatment.
Based on this problem-based approach – if you have deep wrinkles at 18 you should take care of them immediately instead of waiting for the "right age" to get started. And vice versa – if you are in your mid-40s and look great without any signs of creases in your skin then you should continue with your established skincare routine and not bother with getting Botox injected in your face.
HOW MUCH BOTOX WILL I NEED?
There is no set number of units that work on everyone, as each individual has different anatomy and varying aesthetic goals.
The average number of Botox is 20 units per single area, such as the forehead or horizontal lines, the glabellar region or 11s, and the crow's feet. If you have stronger than average muscles you will need 25-30 units per area, and if you have weaker muscles then 10-15 units per area will be sufficient.
During your consultation, Dr. Schwarzburg will discuss all of the above with you to ensure that you get the proper dosage to meet your unique needs.
IS BOTOX WORTH IT?
Yes! Botox has emerged as an effective alternative to invasive plastic surgery and allows you to maintain a youthful appearance without going under the knife with no downtime or complications.
Botox injections are quick to administer and are virtually painless with consistently pleasing and long-lasting results. If your goal is to keep your skin looking young, smooth and vibrant then Botox is totally worth it!
WILL I LOOK NATURAL AFTER BOTOX?
Yes! Artistically administered Botox will look natural and allow you to keep genuine facial expressions, minus the wrinkly downsides that usually accompany them.
You should seek out a board-certified, skilled, and experienced injector who specializes in minimally invasive cosmetic treatments. When you visit Dr. Schwarzburg at his private NYC cosmetic surgery center, you will meet a doctor who has a complete understanding of your facial anatomy.
Twenty units of botox can look natural on your friend, while it could "freeze" your forehead completely and Dr. Schwarzburg likes to remind you that the same number of Botox units will never give every individual patient the same result.
The level of expertise of your provider matters when you want the best possible Botox results, so be sure to do your Botox research in NYC!
WHAT OTHER TREATMENTS WORK WELL WITH BOTOX?
Botox is injected into facial muscles to restrict their strength and reduce superficial wrinkles caused by facial expressions. The following treatments can enhance the results of Botox injections:
When wrinkles are molded into the skin secondary to decreased collagen production, they are known as static. When these static wrinkles can no longer be reversed with Botox, dermal fillers such as Restylane or Juvederm are there for the rescue to fill in deep crevices. Masseter Botox is often combined with jawline and chin fillers for a full on jawline contour, to give patients the coveted "snatched" look.
Combining Botox injections with collagen-stimulating devices allows you to reap the benefits of various forms of skincare and helps you to keep your face fresh and glossy long term. Dr. Schwarzburg commonly uses Fraxel Dual laser, carbon peel laser facial, and several forms of microneedling such as Secret RF radiofrequency microneedling, Mesotherapy, or Aquagold to further smooth and tighten the skin following Botox treatment.
DOES INSURANCE COVER BOTOX?
In some cases, medical insurance will cover neurotoxins, though is only applies to medical conditions that Botox is FDA-approved in New York to treat (TMJ, hyperhidrosis, migraines, and certain neuromuscular disorders), which must first be diagnosed by a physician and then approved by the insurance company, given that your provider is in your network. Cosmetic botox is not typically covered by insurance, though Skinly Aesthetics does accept FSA and HSA flexible spending cards as well as payment plans.
DIFFERENCE BETWEEN BOTOX AND DYSPORT
Botox and Dypsort are both neurotoxins and serve the exact same purpose, though they do differ slightly in chemical composition. Botox (onabotulinumtoxinA or ONA) is 3 times more concentrated than Dysport (abobotulinumtoxinA or ABO). For example, 20 units of Botox equal 60 units of Dysport.
WHERE CAN I FIND BEST BOTOX INJECTIONS NEAR ME IN NEW YORK?
When you search for "Botox near me" you will get multiple results in New York and it is easy to get lost among all the choices. Skinly Aesthetics provides the best Botox treatment near you, and its convenient location on the Upper East Side is easily reached by subway, bus, or cab.
Dr. Schwarzburg provides the best botox NYC treatment since 2014 with tens of thousands of Botox injections performed. Please check Skinly Aesthetics' location and driving directions to identify the most suitable Botox treatment medical practice near you.
HOW TO FIND THE BEST DOCTOR FOR BOTOX INJECTIONS IN NEW YORK?
Looking for "your spot" can be challenging with so many Botox providers and medical spas in NYC. Some things to consider while looking for a provider are the location of the clinic, the online reviews, photographs of the clinic itself, and most importantly the healthcare provider who will be injecting you.
A lot of medical spas have a doctor overseeing nurse practitioners, rather than the doctor being the injector themselves. Finding a practice in which a doctor will be injecting you is ideal, as they have extensive medical experience and a better understanding of the procedure and your individual anatomy. You should also get on the phone with a clinic you are considering to make sure that the staff is friendly, patient, and considerate, to make sure that you are in good hands.
WHY CHOOSE DR. SCHWARZBURG FOR YOUR BOTOX IN NEW YORK CITY?
If you've been looking for your go-to Botox spot in NYC, your search is over. Skinly Aesthetics is owned and operated by board-certified cosmetic physician, Dr. Schwarzburg, who is highly sought after on a global scale for his expertise and specialization in minimally and non-invasive cosmetic treatments including Botox injections. Skinly is located on the Upper East Side of Manhattan, New York overlooking Michelin star restaurant JoJo, by Jean-Georges, a 5 minute walk from New York's iconic Central Park and 5th Avenue shopping strip.To schedule your one-on-one consultation with Dr. Schwarzburg, you can contact us online via text or call at (212) 774-4264 or email info@skinlyaesthetics.com.
RELATED TOPICS