About: The carbon laser peel is a minimally invasive procedure involving the use of a carbon based cream for the absorption of buildup in the pores, and an Nd-YAG laser to heat, break down, and evaporate both the carbon and the buildup upon each pulse. The treatment is designed to refine pores, reduce oiliness and acne breakouts, and overall rejuvenate the dermal layers.
Safety: When performed by a trained and qualified board certified cosmetic physician or dermatologist, the carbon laser facial is a safe and effective treatment for nearly all skin types. It has zero downtime and minimal, if any, side effects.
Convenience: Taking no longer than 15 minutes, the carbon laser peel is quick and effective, making it convenient for anyone regardless of their busy schedules. There is no downtime, allowing patients to return to normal activities and daily tasks immediately after their session.
Cost: The average cost of a carbon laser facial ranges $200 – $700 per session.
Efficacy: Case studies have provided consistent evidence that laser carbon peels are effective in improving skin quality, reducing oiliness, and refining the pores of one's skin. It is particularly beneficial for patients with oily and acne-prone skin.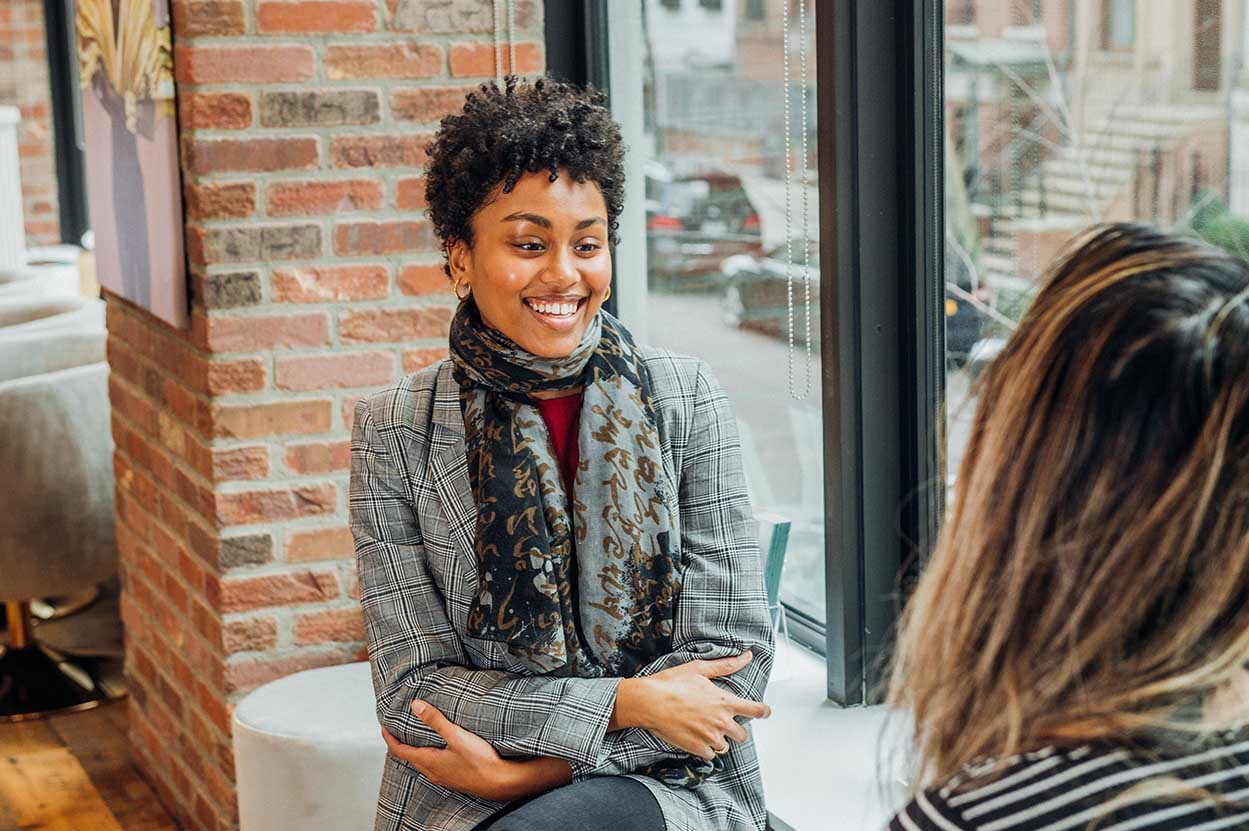 CARBON LASER FACIAL EXPLAINED
Carbon laser facial is an innovative laser treatment designed to prevent premature aging, reduce dilated pores and acne scarring, and rejuvenate the skin that suffered from previous sun damage. When the laser is applied to carbon coated superficial layers of the skin, the carbon paste absorbs the laser energy and blasts into the air old and damaged skin cells. The thermal energy generated during this activity stimulates collagen and elastin production to give you a beautiful glow with a smooth and vibrant texture.
The carbon laser peel is very gentle and affects only superficial skin layers, but still very effective in treating active acne, reducing oiliness, minimizing enlarged pores, and improving the overall quality and complexion of the skin.
This treatment takes advantage of the unique properties of both the carbon paste and Nd-Yag laser itself. When liquid carbon paste is applied to the surface of the skin it penetrates deep into the pores and bonds to blackheads and dead cellular debris including oil and contaminants. Nd-Yag laser is a powerful laser that is attracted to dark pigment in the skin, and given that carbon paste is black it serves as a powerful amplifier of laser energy. When the laser beam passes over the treatment area, it heats up the black residue so intensely that it vaporizes both the carbon particles and impurities into the air cleaning up pores and smoothing the skin during this process.
Though its name may indicate a "peeling" effect, this procedure does not peel the skin. Instead, it peels and removes the carbon together with impurities, open comedones, and other particles trapped in the skin, allowing you to resume normal activities immediately after the treatment with no downtime.
Dr. Schwarzburg, who practices cosmetic dermatology in New York, explains that Carbon laser facial is exceptionally safe and can be used on almost all skin types and tones for a variety of purposes. It is best known for its ability to reduce oiliness, treat acne breakouts, and clogged pores which many other lasers cannot, due to the risk of spreading the acne with high temperatures.
WHAT MAKES CARBON LASER FACIAL SO POPULAR?
As you are ready to head out to the office you take a last look at yourself in the mirror and you look awful – all those enlarged pores that you tried to conceal with that fancy foundation just made them look even bigger. If this sounds like a familiar story – you are not alone. Millions of people suffer from dilated pores secondary to constant acne breakouts, hormonal imbalances, lifestyle factors and genetics. Pore ectasia, which is a medical term for large pores affects almost every sixth person in New York according to a recent study. It is both cosmetically unattractive and can be a cause for personal insecurity as well as interfere with advancing in both your personal and professional life. You may have tried all the creams and skincare products in the world that promise to make your skin flawless, but to no avail. After hundreds and thousands of dollars spent on products that don't work you are still seeing a reflection of yourself with those volcano size openings on your face. You can think of pores as of Kim Kardashians of the beauty world – they don't really do much except exist, and yet everyone is consumed with them. But unlike the Kardashians, most of us are determined on making these unsightly pores disappear at any cost. Luckily for you there's finally a solution for this pesky nuisance you have been fighting all your life and it's called Carbon Laser Facial – a revolutionary lasering procedure that will take care of this problem once and for all!
Also known as Hollywood Peel, Black Doll Laser Facial, and China Doll Laser Facial, minimally invasive skin tightening and resurfacing procedures such as the Carbon laser facial has been growing increasingly popular in patients of all ages to improve the appearance of their skin. In fact, nearly 2 Million Americans have undergone a carbon laser peel in 2020 alone. Due to its minimally invasive nature, this procedure is not only effective and affordable but convenient, as it comes with no side effects or downtime. In addition, the carbon laser peel is quick and painless, taking no longer than 15 minutes for a full session.
This laser facial works well on nearly all skin types, tones, and textures, and is particularly popular for its acne and oil-fighting qualities. World famous influencer and A-lister Kim Kardashian uses carbon laser for her skin rejuvenation, alongside many other celebrities.
WHAT IS THE SCIENCE BEHIND CARBON LASER PEEL?
Two primary components of the carbon laser facial are the carbon cream which is applied to the treatment area before the lasering process and the Q-Switch Nd-Yag laser.
A distinctive property of Nd-Yag laser allows it to deliver energy precisely at the dermal-epidermal junction to target the pilosebaceous unit that is responsible for the production of excessive sebum or oil. This targeted thermal coagulation leads to the shrinking of the base of the pores and decreased oil production.
The conductive carbon cream potentiates the effect of the laser through the following mechanisms. First, it acts as a powerful photo enhancer allowing to target more superficial layers of the epidermis that would otherwise be bypassed by 1064nm Nd-Yag wavelength. Second, it penetrates deep into your pores, bonding with any debris, dead dermal cells, bacteria and oils within them.
During the carbon laser procedure, the doctor will first pass a laser over your face in the micro-pulsed mode to induce focused thermal damage to the deepest layers of your skin and prepare the carbon lotion to further absorb any impurities on your skin.
When the Nd-YAG laser is carefully pulsed in its Q-switch mode across the dried carbon paste, the monochromatic beam from the laser is absorbed and enhanced by the carbon particles, and the power delivered to the carbon molecules causes the immediate vaporization of the carbon, as well as the destruction of particles absorbed from your pores. This occurs in explosive pulses of heat, which penetrate into both deep and superficial dermo-epidermal layers causing controlled damage to it, and triggering the body's natural repair response by producing collagen and elastin. As a result, the patient is left with firmer skin, reduced pore size, and a reduction in oiliness.
A lot of patients who visit Dr. Schwarzburg at his New York based medspa worry that the loud bang heard during the carbon laser procedure automatically means that it's painful. Dr. Schwarburg assures all of his patients that the loud sound is secondary tothe intense vaporization of the molecules and that the procedure itself is virtually painless. Throughout the procedure, you will feel minimal discomfort, described as mild tingling or a slight pinch. You may experience some dryness, redness and peeling after each session, though this is transient and typically only lasts a few days.
WHAT DOES A CARBON LASER PEEL TREAT?
Because the carbon laser peel works by eliminating oils, debris, and bacteria in the pores, it is particularly effective in treating acne-prone and oily skin, as well as uneven texture and minimizing pores. It simultaneously treats existing acne breakouts and prevents future breakouts from occurring, as it targets acne bacteria and shrinks your sebaceous glands, reducing oil production and pore congestion. Overall, the carbon laser peel is used to treat acne and oiliness, improve complexion, tone, and texture, fine lines and wrinkles, dark spots, mild acne scars and beginning signs of aging.
Here's a complete list of the conditions Carbon laser facial can successfully treat:
Reverse signs of premature aging
Shrink and tighten dilated pores and decrease oil production
Induce collagen production for tighter and plumper skin
Reduce fine lines and wrinkles
Improve skin tone, even out texture and smooth out skin complexion
Reduce and improve the appearance of acne breakouts and acne scarring
Clean up clogged pores and extract blackhead and whiteheads
Exfoliate dead skin debris from the epidermis and stimulate new keratinocyte growth
WHO IS A CANDIDATE FOR CARBON LASER?
Nearly anyone is a candidate for Carbon laser, whether the goal is to combat the beginning signs of aging, reduce oiliness, or treat acne breakouts. Carbon laser peel is a fantastic option for patients in New York who are looking to improve the texture, tone, and radiance of their skin, reduce fine lines and wrinkles alongside other beginning signs of aging, shrink scars, and minimize pores. It can also be used to exfoliate dry skin, and eliminate the need to extract comedones.
While most patients are candidates for this treatment, there are some contraindications that may disqualify you from getting a carbon peel. If you are sensitive to heat, have dry or irritated skin, have a dermal condition, melasma, rash, or infection in the area to be treated, you are not a candidate for this laser facial. If you have been using products such as tretinoin, salicylic acids, or retinoids, that have the tendency to dry out your skin, you must discontinue their use for two weeks prior to your session to avoid excessive dryness, irritation, and potential hyper- or hypopigmentation.
PREPARING FOR CARBON LASER PROCEDURE
A carbon laser peel is non-invasive and overall mild in terms of laser intensity. Generally, there is no preparation needed for a carbon laser facial, though consultation with Dr. Schwarzburg at his private medical clinic in NYC is recommended to confirm that you are a candidate. Certain prescription medications and products containing tretinoin, retinoids, and salicylic acids should be discontinued and sun exposure should be limited for 2 weeks prior to your appointment. This means that you should also be wearing high SPF sunscreen if you spend any time outdoors or in the sun.
WHAT IS A CARBON LASER PROCEDURE LIKE?
Once you are a confirmed candidate for the carbon laser peel, your face will be cleaned and sanitized and a very thin layer of liquid carbon paste is applied to your face. As it dries, the carbon absorbs oils, toxins, dead skin cells, and other buildup from deep within your pores.
Once the carbon paste has settled in approximately 10 minutes, you will be provided with protective eyewear to shield your eyes from the laser and Dr. Schwarzburg or his assistant will slowly pass the Nd:YAG laser over the area of concern using a micropulsed fluence delivery mode, allowing the energy to penetrate and heat up deeper dermal layers. This is followed by a Q-switch mode where the energy is delivered in shorter pulses and higher intensity used to fragment the more superficial carbon bound to all the buildup from your pores into tiny particles, evaporating in smoke as the carbon, debris and upper epidermal layers are destroyed. The process typically takes no longer than 10 minutes, after which you may wash your face and apply a special ultra-hydrating cream provided to you by Dr. Schwarzburg.
At this point, you should immediately notice a reduction in pore size and a brighter complexion. Your skin may appear slightly red or dry, which is normal and will pass within a few hours post-procedure. To ensure that everything heals properly and remains hydrated, you will be advised to apply a moisturizer several times a day for several days.
HOW LONG IS A CARBON LASER FACIAL?
From beginning to end, the carbon laser facial takes 15 – 20 minutes. The liquid carbon paste typically settles on your skin in approximately 5 – 10 minutes, while the lasering process itself takes 10 minutes.
ARE THERE ANY RISKS AND SIDE EFFECTS WITH CARBON LASER?
Because the carbon laser facial is nonablative, the risks and side effects are minimal to none. You may notice some redness immediately after your session, followed by a few days of dryness or mild peeling, though this can be treated with consistent moisturizing. Your carbon peel should always be performed by an experienced and licensed board-certified cosmetic physician or dermatologist to ensure the safety of your skin and eyes, prevent burning, scarring, and hyperpigmentation, and to provide the best possible results. Dr. Schwarzburg who is the medical director at NYC medspa Skinly Aesthetics has performed thousands of carbon laser procedures with excellent outcomes.
IS THERE AFTERCARE FOR CARBON LASER? IS THERE DOWNTIME?
You may notice some flaking and dryness after getting a laser carbon peel, so it is important to moisturize on a daily basis. In addition, because the laser may make your skin more sensitive to the sun, be sure to use sunscreen with a minimum SPF of 50 and refrain from using any products containing retinol for the first 5 days following your procedure. You should not exfoliate or use any invasive or abrasive skin treatments until the sensitivity has subsided. You may also use products that are designed to fight acne and contain collagen for enhanced results.
HOW MUCH DOES A CARBON LASER COST?
The average cost of a carbon laser facial ranges $300 – $700 per session. This depends on the number of sessions needed, the type and intensity of the laser used, as well as the level of expertise and qualifications of your provider, and their geographic location. A board-certified cosmetic physician or dermatologist in New York will likely charge higher for their expansive knowledge and understanding of the skin and human anatomy.
BENEFITS OF LASER CARBON PEEL EXPLAINED
The carbon laser peel has a number of benefits for various skin types, textures, tones, and ages. Its primary benefit is its ability to treat and reduce acne and oiliness, as well as pore size reduction. It is also deeply exfoliating and helps treat pigmentation, scarring, melasma, photoaging, fine lines, and wrinkles.
Compared to other peels and treatments, the carbon facial is nonablative and requires zero downtime making its recovery process quick, easy, and convenient.
COMBINING CARBON PEEL WITH OTHER TREATMENTS
You can absolutely combine the Hollywood peel facial with other procedures! The China doll laser facial can be used alongside many treatments depending on your desired outcome and aesthetic goals. Many patients who are looking for overall rejuvenation and tightening may start off with a more intense laser or microneedling facial, such as Fraxel laser or Secret RF, both of which use controlled thermal damage to the dermal layers, triggering the body to produce collagen and elastin, leaving the skin firmer and smoother with minimized texture and a reduction in acne scarring, fine lines, and wrinkles. Most patients get 2 – 3 sessions of such treatments and then follow with the carbon laser to maintain and enhance their results. Other procedures used to create a more youthful appearance include AquaGold microneedling and Hydrafacials.
If your goal is to reduce deep lines and wrinkles, then NYC Botox injections can relax facial muscles and thus, limit muscle contractions and facial expressions that would otherwise cause the formation of wrinkles and rhytids. Dermal fillers such as Juvederm, Restylane, and Radiesse, may be used to contour the face and add volume to areas that need it most, including the under eyes and cheek filler. Dermal fillers can also be used to achieve a liquid facelift, which may be paired or used in conjunction with a non-surgical PDO thread lift for the ultimate age-defying results.
HOW MANY CARBON LASER SESSIONS DO I NEED?
While you will see results after just one or two carbon laser sessions, clinical studies provide evidence that the best results will be observed after 4 – 6 sessions. However, depending on the original state and quality of your skin, as well as your desired outcome, this number may vary. The best way to find out how many rounds of carbon laser you will need is to consult with a board-certified cosmetic physician such as Dr. Schwarzburg in NYC, who can evaluate you and give you the best treatment options and suggestions.
DOES CARBON LASER HURT?
No! The carbon laser peel is typically well tolerated by patients as it is gentle and non-invasive. The feeling of the laser pulses is often compared to that of a small rubber band snapping against your skin, or a quick, hot pinch or prickle. If you have low pain tolerance, you may also ask your provider to use a lower intensity to start off, which will make it less painful.
WHEN WILL I SEE THE RESULTS?
You should notice some improvement after just one treatment, with exfoliated skin and reduced pore size. While you will experience some initial redness, dryness, and flakiness, this should pass within a few days as your skin becomes more radiant and hydrated. Your results will continue to improve over time as it produces more collagen and elastin, and with each consecutive laser session. The suggested number of carbon laser sessions for optimal results is 4 – 6.
CARBON LASER BEFORE AND AFTER RESULTS AND EXPECTATIONS
Before your carbon laser facial you may have enlarged pores, oily skin, acne breakouts, uneven skin texture, and dullness. After a single session of the carbon peel, you will notice a reduction in the size of your pores, oiliness, and acne. When you apply makeup you will notice that the pores have tightened and you no longer have the frustrating Polka dot pattern of large pores, and the skin looks polished and smooth. You will also notice that your oil production has stabilized and your skin no longer looks greasy and congested with dirt. With each consecutive session, you will notice more radiance, firmness, and smoother skin texture and tone. Dr. Schwarzburg always reinforces the idea that carbon laser peel is more of a lifestyle attribute rather than a single procedure and that follow-up maintenance visits are necessary to maintain the results. The carbon laser can be used on a wide range of skin types, textures, and tones, and can have a different effect on each.
HOW LONG DOES CARBON LASER LAST?
Depending on the original state of the treatment area, your skin type, and your lifestyle, your initial results after just one treatment will last for approximately 3-4 weeks. Regular follow-up sessions are recommended to maintain results in addition to other procedures and products recommended by Dr. Schwarzburg to achieve your optimal outcome.
IS IT COVERED BY INSURANCE?
Because the Carbon laser peel is considered a cosmetic procedure, it is not covered by insurance. However, at Skinly we do accept flexible spending FSA/HSA cards.
DOES CARBON LASER WORK?
Yes! Several clinical trials have supported the evidence that the carbon laser facial works exceptionally well to treat oily skin and acne, as well as to improve the texture and tone of the skin and reduce pore size. By ridding the pores of oils, toxins, and acne-causing bacteria, carbon laser is effective in smoothing the dermal layers and exfoliating the epidermis.
IS CARBON LASER SAFE?
The carbon facial is safe and FDA-approved to treat various skin types. Because the laser is mild, it doesn't require numbing cream as it is nearly painless. Depending on the intensity at which the laser is used, it can also be administered as often as twice a week with no downtime or unwanted side effects often associated with other laser treatments.
PROS AND CONS OF CARBON CHINA DOLL LASER FACIAL
A crucial advantage of this procedure for people who live in New York and other large cities is that it is non-invasive with absolutely no downtime meaning there is no cutting or stitches or puncturing of any kind. Patients can immediately get back to their normal life and activities without any need to factor in downtime or recovery. Nobody likes pain and there are very few skin treatments that are simultaneously painless and yet effective – carbon Hollywood peel is one of them. Let's admit – everyone wants to get the maximum worth and value for what they paid – and carbon laser facial checks all the boxes too as your pores will visibly shrink and your acne will calm down just after a single session. You also don't have to worry about whether you have light or dark skin – everybody is a candidate for this amazing pore-tightening procedure.
Black doll laser facial is one of the few medical procedures with very few conditions that prevent you from getting it. Among them is an active infection, very dry skin and personal insensitivity to ingredients contained in the carbon gel
TAKEAWAY
Laser carbon peels can improve the overall quality, texture, and tone of your skin. It is particularly ideal for patients with oiliness, acne, and enlarged pores, though it may also benefit patients who are looking for rejuvenating qualities. The procedure itself is painless with minimal downtime and side effects. The recommended number of sessions needed for optimal results is 4 – 6.
HOW CAN I GET STARTED WITH MY CARBON LASER TREATMENT?
The carbon laser facial is widely available at medical spas around NYC. When selecting your medical spa, be sure to do extensive research on the professional administering your laser, as someone who is unqualified could lead to unwanted side effects and undesirable results. Dr. Schwarzburg is a board certified medical cosmetic professional with years of experience with a variety of medical treatments including the carbon laser facial amongst various more intense lasers. If you are interested in scheduling an appointment with Dr. Schwarzburg for your carbon laser facial, please contact the office at (212) 774-4264, or email us at info@skinlyaesthetics.com.