Dr. Schwarzburg has been featured in:
ACHIEVING THE PERFECT POUT IS
EASIER THAN YOU THINK.
Goal & treatment time
Plump and add volume to the lips

Add structure and definition

Treatment in as little as 20 – 30 minutes
Products
Hyaluronic acid fillers such as RHA, Juvederm, Restylane, Revanesse, Belotero
Downtime
Minimal downtime and recovery with minor swelling for 24-48 hours
Lip Filler cost in NYC
$600 to $1400 per l syringe

Ask us about special promos and first time discounts!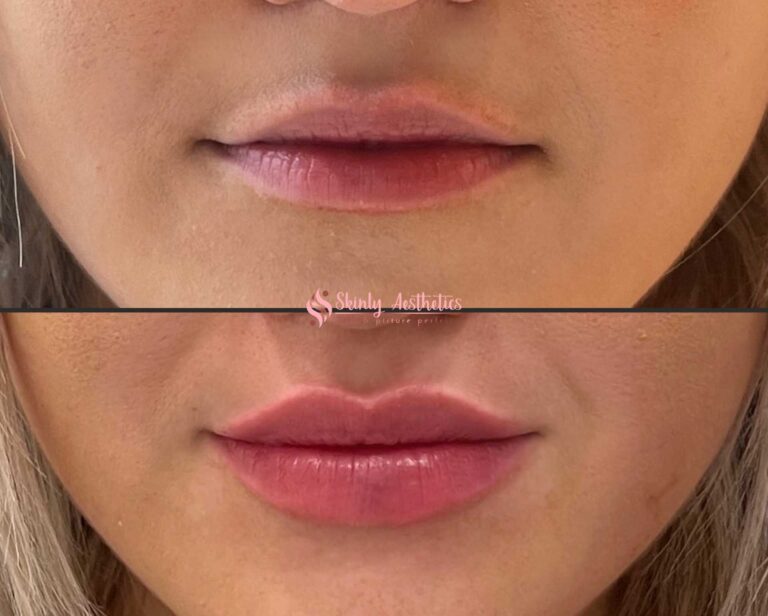 Get Best Deals In Your Inbox!
NYC LIP FILLER INJECTIONS
In NYC, injectable lip enhancements are much more than a cosmetic fad. Over the past decade, they have grown in demand not only for aesthetic appeal but also as a solution to the inevitable signs of the aging process and to correct facial asymmetry. Aging often leads to the thinning of lips and a decrease in their volume, while asymmetry – whether congenital or due to external factors – can be gracefully harmonized with the right filler application.
This surge in the city's interest in lip fillers is in part due to the influence of social media celebrities like Kim Kardashian and Kylie Jenner. Their candid endorsements have contributed to a broader acceptance and normalization of the procedure. In a city as fashion-forward as New York, enhancing one's pout via lip injections remains a top choice for non-surgical facial refinement.
FILLING YOUR LIPS WITH DR. SCHWARZBURG IN NEW YORK
New York offers many choices for non-surgical lip augmentations, making it challenging to pinpoint the best. Dr. Schwarzburg at Skinly Aesthetics has stood out in this vast sea for delivering dreamy lip shapes and structures that are both beautiful and natural. Here's why New Yorkers trust Dr. Schwarzburg for their lip enhancements:
Reputation: Recognized as NYC's top lip filler injector, Dr. Schwarzburg has successfully executed thousands of procedures, resulting in impeccable and natural-looking outcomes.
Personalized Approach: He abandons the one-size-fits-all mentality, emphasizing each patient's unique lip anatomy to craft stunning and individualized results.
Experience: A decade in the field has not only granted him an expansive clientele but has also allowed him to refine and perfect his techniques, which now surpass industry standards in both safety and results.
Educator: Not content with just practicing, Dr. Schwarzburg also mentors other physicians, imparting his knowledge and methods on lip injections and other minimally invasive procedures.
Clients
Clients
Testimonials
Went to Skinly Aesthetics on the upper east side for my Botox treatment and loved my results. Friendly and professional staff, clean facility, and Dr. Schwarzburg is truly an artist!… read more Will definitely be back and recommending to all my friends!

Steph F


Great place! Nice salon and friendly staff. It's my first time getting Botox and she was really helpful and honest about how many units and where is needed. Will definitely… read more come back!

dutchess


Came to Skinly aesthetics for my Botox treatment on the upper East side and couldn't be happier! The staff was professional, facility clean, and Dr. Schwarzburg was very knowledgeable and… read more has an amazing eye. Love my results and will refer all my friends!

Mireille Deetjen


Skinly Aesthetics was amazing. The Facility is beautiful, reception was ON top of things, and the medi- spa Dr made things quick and painless. Loved my results, will definitely be… read more going back and you should too!! 10/10

Jenny Oehlwein


i had such a pleasant experience at Skinlh Aesthetics. The office itself was so stylish and the staff were super friendly and helpful. The doctor was very knowledgeable and patient… read more and the procedure was stress free. I will definitely be coming back for future services!

Lucy Glendinning


I had a great experience and great results. With only one section my eyes bag problem are gone, I tried a few different treatments before and nothing worked. I scheduled… read more an appointment at Skinly Aesthetics and I don't regret it I'm satisfied with my results and recommend this clinic 100%. Don't go by negative comments because every skin is different and everybody is different, just give it try and you won't regret it.

Maggie Reyes


My experience getting my lips done was amazing. The staff were very welcome and very professional. I love the way my lips turned out. I would definitely recommend Skinly Aesthetics… read more if you want to get work done such as lip filler.

Zee Portugal


I've been Dr. Schwarzburg's returning patient for over a year! I love how he has improved my body, he is committed and perfectionist! The facility is sparkling clean and modern!! I… read more love Dr. Schwarzburg and I trust him 100%!!

LEYDIANA FERNANDEZ


Dr. Schwarzburg is a very polite and knowledgeable doctor. He had done my tear trough and check filler. He also does my sisters as well. She swears by him, and… read more so I went in for both treatments and was def satisfied! He is very skilled, and knows what he is doing. I don't trust many people with the tear trough procedure, but I trust him. I'll be back again for more treatments! Thank you!

Anna Bella


Cheers from CATALINA – Great spa and great services; As well as awesome treatments they offer! Dr Schwartzburg is a really funny guy and has a great sense of humor! -CATALINA

Catalina Burma DR


I'm new to medical aesthetics, and it was long overdue. I was always scared of needles and any change to my face, but the time has finally arrived, when I… read more just could look at my soggy face… I tried to find a place where I could do all the things that were necessary. I'm so happy I found Skinly! I had a few things done with them and the most life changing was PDO threads. My face is still my face but many years younger looking and absolutely natural. I told all my friends about them!

Miranda Boyle


This place is the best! The staff is super nice and my lips look amazing! Will definitely be back!

Sarah Kagasoff


Incredibly pleasant office and staff. Cannot recommend the doctor enough. He is super knowledgeable, honest, kind and most importantly, talented!

taylor segal


This is one and only place I would ever go to for any injectables. Dr. Schwarzburg was very thorough with his assessment and had fully explained to me what I… read more should expect from the procedure. The results were actually much better than expected and the nose hump that I had is now gone all because of his great injection technique. I already recommended a few friends.

Anna Berry


Unparalleled experience with lip fillers at Skinly. Dr. Schwarzburg used his custom technique to create a beautiful upper, which nobody was able to do before that. It looks 100% natural… read more and so beautiful. Will return and definitely recommend to my friends!

Theresa James


I was very impressed with my filler experience at Skinly. I just turned 40 and noticed how my face sank overnight. All of my friends have been doing this for… read more a long time, but I was always scared of the needles and how they would change me. But I trusted one of my friends who's been a client at Skinly for a long time and decided to move forward. I have absolutely no regrets. I haven't looked that good in a decade! Everything is natural and everyone thinks I'm rested and just came from a vacation. I'm hooked and can't imagine my life without these injections now!

Tracey Peters


Highly recommend if you're considering Kybella! The facility is very modern and clean; and kudos to the doctor for putting at ease throughout all of the injections. Would happily return… read more for future services.

Devon Ivie


Such a great experience! I highly recommend this place. Everyone is so friendly, and listened to my needs/gave me exactly what I asked for. I'll be returning! Excellent, 5/5.

Grace Kellogg


I loved my visit. Everyone was so friendly and made me feel very comfortable. The office is beautifully decorated and my results were amazing. My forehead wrinkles have disappeared!

Murphy McVey


My thin lips always made me feel insecure, but I was scared of injections as I thought they were painful and would look unnatural. I came along MiracleFace as I… read more was researching my options and was impressed with their before and after lip filler gallery. I decided to give them a try and wasn't disappointed! After a few days of swelling and minor bruising my lips looked gorgeous without anyone realizing what was done to them. They absolutely looked stunning and natural. I waited a few months to write this review to make sure results were lasting and they definitely are. I wholeheartedly recommend them for lip injections!

Yana Zalukin


My experience at Skinly Aesthetics has always been top-notch. The staff and doctor are absolutely professional and are always kind and helpful with any of my questions. I'm so glad… read more I was able to find this place and they are super responsive with making appointments. I highly recommend coming here – you will not be disappointed! 🙂

Michelle Song


I had a wonderful experience at Skinly Aesthetics! My best friend and I called last minute and the receptionist Leah went above and beyond to fit us into the schedule… read more before closing. Even weeks after treatment she followed up with me and made sure things were going well! This was my first time receiving treatment and I appreciated the doctor listening to my concerns and treating the areas. Thank you to the whole staff for your professionalism and letting my first experience with my best friend absolutely SUPERIOR!!

Antonia Marice Sotto


We called very last minute to get in and the receptionist and the aesthetics nurse made an effort for us to stay open and squeeze us in last minute. They… read more price matched our Groupon for us as well. After a few days my face is looking wonderful! They did a great job and were incredibly friendly. My friend and I went together and they kindly let us have the experience together and we were so grateful!

Samantha R Olmsted


I cant express how happy i feel when i come to this place! The doc is super professional with his work and until is not perfect wont give up untill… read more he succeeded his final result even if he adds on his behalf, Leah is also very attentive, nice and professional with her suggestions!! Wont stop coming here! 3rd time, and im happy with EVERYTHING! Don't doubt coming

Amanda Garcia


It's not easy to find a Dr to trust, but I've had great results every time. Staff is efficient and welcoming. I highly recommend!

Rani Balsamo


I got lip fillers for the first time a few days ago and I am OBSESSED! sarah the receptionist made me feel so at ease because I was so nervous… read more before. I stressed how I didn't want a fake or "duck" look and Dr. Schwarzburg did a phenomenal job! The swelling and bruising finally went down after a few days and I have the most natural beautiful look ever. 10/10 would recommend and will definitely be going back in about a year for more. The office was very clean and they were also very cautious with COVID. I felt so safe and secure and my results are AMAZING!!!!

Anna Benvignati


What a pleasant experience going to this office. I've been wanting to find a new cosmetic practice for a while. Chose Skinly on a whim and couldn't be happier. Aside… read more from an incredible personality and bedside manner, the doctor really knows what he's doing and is extremely meticulous. Also, he doesn't suggest things you don't need simply to make a sale. He's extremely straightforward, as well as selective in what he does. Can't wait to come back!

Tay Der


I had a terrific experience at Skinly with Dr. Schwarzburg. He is a great listener and took time to go through all the questions that I had about the procedures,… read more results and outcomes. My injections turned out so beautifully natural I can't believe it's real. I will be coming for other procedures too!

Victoria Mccann


My experience was wonderful! I will use this Dr. for anything I can. The office is clean and bright & Leah one of the receptionists was so helpful and accommodating.… read more 5 star service! Can't wait to come back

marissa sabatelli


I have had nothing less than an AMAZING experience here! The office is professional, especially clean, beautifully set up, safe & secure and most importantly of all; sanitary! They take… read more every precaution necessary and beyond to make sure no one gets/is sick. As for my experience with staff and the Doctor; Sarah is amazing. She is friendly, especially knowledgeable & gets back to you [seriously] immediately! Dr. Schwarzburg is awesome! He's professional, friendly, understands the face of each person and can see where and what needs fillers. He is amazing at what he does. As for my experience with my fillers; I first came in on 6/2/20 for a Juvederm Lip filller, which came out WONDERFUL. I was so satisfied and ecstatic about my new look! So as I was told by the Doc and his team, they will be swollen and we'll see the final result within about 2-3 weeks. So about after a month, they settled at just a little bit larger than my original lips (which were very thin to begin with). So I called in with my concerns which Sarah said it happens sometimes where your body basically eats up the filler. So her and the doc consulted and told me to come on in, the Doc was going to generously give me half of a syringe at no cost to me. So I went in and Dr. Schwarzburg ended up giving me an entire syringe of Juvederm Voluma to make sure I left completely satisfied. I would highly recommend ANYONE thinking about getting fillers to go to Dr. Schwarzburg at Skinly Aesthetics. I guarantee you won't regret it. And as for pricing- completely fair pricing, actually I might even say great pricing for the job the Doc does and the hospitality you get while there. Thanks so much Sarah and Dr. Schwarzburg for being amazing and helpful from beginning to end! You guys literally ch aged my life by giving me the confidence I've been yearning for since I was 12 years old. You WILL be seeing me again haha!

ToniAnn Brooks

HOW LIP FILLERS WORK?
Lip fillers, commonly composed of hyaluronic acid, are injectable gels that enhance the volume and shape of the lips. When administered, the filler integrates into the lip tissue, attracting water to itself and thereby providing immediate volume and hydration. This not only results in a plumper appearance but also smoothens out fine lines on and around the lips.
The precision of the injection process allows for a tailored outcome, ensuring that any asymmetries can be addressed and the desired shape achieved. Over time, the body naturally metabolizes the filler, but results can be maintained with regular touch-up sessions.
The procedure's non-surgical nature and predictable outcomes make it a preferred choice for many seeking a fuller, yet natural-looking pout.
FREQUENTLY ASKED QUESTIONS
HOW TO PREP FOR LIP FILLERS AT SKINLY AESTHETICS
Enhancing your lips at Skinly Aesthetics is a breeze, but a few steps can refine your experience:
Plan Ahead: If you've got big events coming up, schedule your filler at least a week prior for best results.
Medication Caution: Avoid blood-thinners and certain supplements like Gingko Biloba and Flax oil to reduce bruising.
Cold Sore History: Alert Dr. Schwarzburg if you're prone to cold sores. Taking Valtrex a day in advance can be preventive.
Skip Alcohol: Refrain from drinking 1-2 days before to minimize swelling.
Bring Photos: Images of your desired lip look can guide the consultation and shape goals.
UNDERSTANDING THE LIP FILLER PROCESS AT SKINLY AESTHETICS
Initial Consultation:
At Dr. Schwarzburg's private NYC dermatology clinic, consultations serve as the foundation for your lip filler journey. Here, you'll delve into treatment goals, address any concerns, and review medical histories including allergies. Pre-treatment photos are snapped to gauge progress later. Ensure you ask about the provider's qualifications, procedure specifics, potential risks, and the chosen injection technique. A thorough conversation is key to preventing any potential dissatisfaction post-treatment.
Preparing for the Procedure:
Before diving in, any makeup residue is gently removed from your lips. Then, a potent numbing cream—containing benzocaine, lidocaine, and tetracaine—is applied, ensuring comfort during the injection. For those especially sensitive to pain, Dr. Schwarzburg might opt for an intraoral lidocaine shot. After numbing, lips are sanitized using alcohol or a similar agent, prepping them for the injections.
The Injection Process:
Once the injection area is clearly marked, a choice filler—like Juvederm, Restylane, or RHA—is readied. Using a small needle or a tiny cannula, the filler is injected into specific lip regions. This could be the vermillion border, the lip body, Cupid's bow, philtrum columns, or oral commissures, ensuring a fuller, well-contoured lip.
Shaping the Lips:
Post-injection, your lips are sculpted through a special massaging technique. This not only achieves a desirable look but also ensures the filler is evenly spread without visible lumps.
LIP FILLER AFTERCARE INSTRUCTIONS
Dr. Schwarzburg ensures minimal downtime with his lip filler procedures at his NYC practice, but it's essential to follow these aftercare steps:
Minimize Swelling: Use the provided ice pack immediately and continue throughout the first 24 hours.
Avoid Heat & Sweat: Skip strenuous activities, saunas, and steam rooms for 24 hours.
Adjust Diet: Reduce sodium and increase water intake to lessen lip swelling.
Limit Lip Activities: No puckering, kissing, straw sipping, or smoking for the first day.
Handle With Care: Avoid rubbing lips to prevent filler movement. Stay away from exercising for a day.
Manage Bruising: Apply aloe vera, vitamin K, and arnica cream.
Makeup Guidelines: Wait 30 minutes for lipstick and avoid other makeup for the first hour.
Pain Management: Take over-the-counter NSAIDs for any discomfort.
Following these steps ensures optimal results and a smoother recovery.
WHAT IS THE DOWNTIME AFTER THE LIP FILLER PROCEDURE?
Contrary to popular belief, fueled by online videos and platforms suggesting significant invasiveness and risks with lip fillers, the downtime is often minimal. Dr. Schwarzburg emphasizes that for most of his patients, there's minor social and zero medical downtime post-procedure.
Far from needing to hide away, many confidently flaunt their freshly enhanced lips to friends and loved ones shortly after leaving the clinic.
WHAT ARE COMMON LIP FILLER RISKS AND SIDE EFFECTS?
Lip fillers, when administered by professionals like Dr. Schwarzburg, are generally safe. However, being aware of potential risks and side effects is crucial.
Swelling (1-3 days): Normal inflammatory response can cause lips to appear larger and uneven initially.
Bruising (1-4 days): This results from the needle puncturing tiny blood vessels.
Skin Irritation: Due to swelling, lips might feel dry temporarily.
Tenderness & Discoloration: A direct result of the injection.
Cold Sore Reactivation: The procedure can sometimes trigger this and easily treated with Valtrex.
Nodules Formation: These small lumps, often due to an immune response, can be massaged out or treated with Hylenex.
Asymmetry: Due to uneven filler distribution or technique flaws.
Filler Migration: In rare cases, fillers can shift, causing a "top shelf" look. This can be adjusted with Hylenex.
An experienced physician's expertise lies in minimizing these risks and addressing any issues promptly.
ENSURING SAFE LIP FILLERS: DR. SCHWARZBURG'S EXPERTISE
Lip fillers, when done correctly, don't ruin the lips. In fact, they maintain a youthful and moisturized appearance. The key is seeking expertise: under Dr. Schwarzburg's care in NYC, you're ensured precision and safety. It's crucial to avoid unsupervised procedures at medspas to prevent complications and undesired results. Always prioritize professional oversight.
HOW MUCH FILLER IS TYPICALLY USED IN ONE SESSION?
On average, a single lip filler treatment utilizes 1 syringe, which contains 1 mL of a biocompatible hyaluronic acid gel. The magic behind this gel's volumizing capability lies in its hydrophilic nature: it draws water molecules towards it, similar to how a dry sponge swells up when soaked in water. Thus, the more water-attracting the filler is, the greater the lip volume achieved with just one 1mL syringe.
WHO SHOULD CONSIDER LIP FILLERS?
The perfect candidate for lip fillers is a healthy individual keen on refining the size, shape, or balance of their lips. Here are the main reasons people choose lip injections:
Aesthetic Adjustments: Whether it's enhancing the size and contour of both lips, rectifying asymmetry, or emphasizing the philtrum columns and Cupid's bow, lip fillers offer transformative non-surgical enhancements.
Rejuvenation: Factors like age, genetics, sun exposure, or smoking can lead to deflated lips and unwanted fine lines, commonly referred to as smoker's lines. While traditional treatments may falter, lip fillers stand out, revitalizing the lips and eradicating those stubborn lines.
Confidence Boost: A well-proportioned and fuller lip can significantly enhance one's facial aesthetic, leading to increased self-confidence and a more positive self-image. For many, it's not just about appearance, but about feeling their best self.
By understanding your goals and trusting precise filler techniques, you can achieve a look that bolsters both beauty and self-esteem.
HOW LONG DOES THE LIP FILLER PROCEDURE TAKE?
At Skinly Aesthetics, a lip filler session typically lasts 30-45 minutes. The duration depends on the number of syringes and the specific technique employed. Dr. Schwarzburg ensures a balance of efficiency and precision, respecting the busy schedules of his NYC patients.
IS THE LIP FILLER PROCEDURE PAINFUL?
The sensitivity of the lip area can make injections feel like a pinch or sting. However, a topical numbing cream is applied before the procedure to ease discomfort. For those particularly sensitive to pain, Dr. Schwarzburg offers injectable lidocaine for added numbness. Plus, many hyaluronic acid fillers come with lidocaine, enhancing the overall comfort of the procedure.
HOW FAST WILL I SEE THE RESULTS?
Hyaluronic acid dermal fillers provide immediate lip enhancement. However, the initial fullness typically lasts for the first 3 days. After this, the swelling decreases, revealing the final result within 3-7 days.
LIP FILLER LONGEVITY: HOW LONG DO THEY LAST?
Hyaluronic acid lip fillers offer temporary results. Typically, they last between 6 to 12 months, influenced by factors such as filler type, cross-linking, injection volume, and individual metabolism. To sustain optimal results, Dr. Schwarbzurg suggests touch-ups every 6 months. This prevents lips from reverting to their original state.
REVERSING LIP FILLER: IS IT POSSIBLE?
If after receiving a lip filler treatment you prefer your natural lips, there's no need for concern. Hyaluronic acid-based dermal fillers can be completely dissolved using hyaluronidase. Brands like Hylenex, Hydrase, and Vitrase are commonly used for this purpose. After just a 1ml Hylenex injection, the lips typically return to their natural state within 24 hours.
DR. SCHWARZBURG'S GUIDE TO CHOOSING THE PERFECT LIP FILLER TECHNIQUE FOR YOUR UNIQUE LIP SHAPE
Dr. Schwarzburg understands that every face is distinct, especially when it comes to the natural contours of the lips. His expert approach ensures a tailor-made treatment plan for each individual. Here's his take on the different lip shapes and the best augmentation techniques for each:
Full Lips: Possessing a natural fullness on both lips. Dr. Schwarzburg suggests a balanced filler distribution to maintain this harmony.
Heavy Upper Lips: When the upper lip stands out, Dr. Schwarzburg often evens out the appearance by concentrating filler on the lower lip.
Wide Lips: For those graced with a wider mouth, Dr. Schwarzburg recommends the innovative Russian Lip Technique. It gives a vertical projection, emphasizing a bottom-to-top fullness.
Round Lips: Often seen in petite mouths, these lips can get a transformative touch with a lip flip, adding an appealing curvature to the corners.
Heavy Lower Lips: With a dominant lower lip, the top might seem overshadowed. Dr. Schwarzburg artfully places filler on the upper lip to achieve a balanced look.
Thin Lips: Dr. Schwarzburg sees the beauty in thin lips and their flexibility. They offer a canvas with endless possibilities to achieve the desired look.
Bow-shaped Lips: Defined by a pronounced center tapering off to the mouth's edges. Dr. Schwarzburg suggests filler on the outer lips to bring about a balanced appeal.
Heart-shaped Lips: Similar to round but with a voluptuous bottom. Dr. Schwarzburg can deftly even out the fullness if that's the look you're aiming for.
Downward-turned Lips: If your natural expression feels a tad somber due to downturned corners, Dr. Schwarzburg combines lip filler with a lip flip to create an uplifting, cheerful appearance.
With Dr. Schwarzburg's expertise, you can be confident in achieving lips that not only suit your face but also reflect your personal aesthetic aspirations.
DECIPHERING THE COST OF LIP FILLERS WITH DR. SCHWARZBURG
Lip filler treatments, while transformative, come with a wide price range. Dr. Schwarzburg breaks down the variables that determine the cost, which typically ranges from $600 – $1400 per 1ml syringe:
Type of Filler: The brand and composition of the filler can greatly influence the price. Premium brands, known for their unique qualities and outcomes, may sit at the higher end of the cost spectrum.
Volume Desired: Not all lips are filled equally. Some individuals might opt for just 0.5ml for a slight boost, whereas others might go for a bolder 2ml or even 3ml enhancement, directly affecting the total cost.
Geographic Influence: The bustling hubs like NYC naturally have steeper prices compared to smaller towns or suburbs. The prestige and demand of urban clinics play a part in this price differentiation.
Injector's Expertise: The skill set of the injector is a significant determinant. As Dr. Schwarzburg points out, a board-certified physician with profound expertise in NYC might command a higher fee than a less experienced professional, but the impeccable results and safety are often worth the premium.
When considering lip fillers understand that the investment isn't just about the product, but also expertise, safety, and the promise of a harmonious result.
A GUIDE TO DERMAL FILLERS FOR LIPS BY DR. SCHWARZBURG
When considering lip augmentation, the type of dermal filler can greatly influence the end result. Dr. Schwarzburg provides valuable insights into the world of hyaluronic acid (HA) based dermal fillers, which are the gold standard for lip injections:
Nature of HA Fillers: Hyaluronic acid fillers are the go-to for lip enhancements. They are derived from a naturally occurring substance, ensuring biocompatibility. A key feature is their hydrophilic nature, which means they attract water molecules, leading to volume enhancement at the injection site.
Variability in HA Fillers: Dermal fillers come with varied densities to cater to specific outcomes. While some HA fillers are designed for greater firmness and projection, others have a softer consistency, ensuring a more natural appearance.
Soft and Subtle Fillers:

Restylane Silk & Kysse: Known for their gentle enhancement. These fillers ensure a subtle boost, making them ideal for individuals seeking modest augmentation.
RHA Family of Fillers: Also on the softer spectrum, these are commonly chosen for treatments like the Russian Lip Technique which emphasizes an upward shaping of the lips, avoiding the overly projected "ducky" appearance.

Fillers for Maximal Enhancement:

Juvederm Voluma & Juvederm Ultra: These are your choices for a dramatic lift and volume. They can amplify the lips considerably, yet when done correctly, the result can still appear authentic.
Dr. Schwarzburg emphasizes the importance of choosing the right filler based on individual lip anatomy and the desired outcome.
DR. SCHWARZBURG'S GUIDE TO LIP FILLER INJECTION TECHNIQUES
For achieving the perfect lip augmentation, choosing the right injection technique is crucial. Dr. Schwarzburg, with his vast experience in lip fillers, elaborates on some of the popular techniques employed using hyaluronic acid-based dermal fillers like Juvederm, Restylane and RHA:
Horizontal Injection Technique:

Target Area: Vermillion border and Cupid's bow.
Purpose: This technique is ideal for sculpting a sharp, well-defined lip border. It benefits those with naturally thin lips or older patients who've experienced lip volume reduction over time.
Outcome: A distinct and accentuated lip outline.

Vertical Injection Technique:

Target Area: Superficial layers of the lip body.
Purpose: This advanced method aims to enhance the lips vertically, offering height and fullness without appearing exaggerated.
Special Mention: When the needle penetrates via the vermillion border, it's commonly referred to as the Russian Lip Filler Technique.
Outcome: Lips that are taller and fuller while maintaining a natural allure.

Philtrum Column Placement:

Target Area: The philtrum, or the twin lines connecting the upper lip to the nose.
Purpose: Over time, the philtrum tends to lose its pronounced V-shape. This technique focuses on reviving this youthful silhouette.
Outcome: A rejuvenated, youthful look characterized by a distinct philtrum.
Dr. Schwarzburg emphasizes the importance of individualized assessment and approach. The choice of technique largely depends on the patient's lip anatomy, age-related changes, and the desired outcome.
LIP FLIP VS. LIP FILLER: INSIGHTS BY DR. SCHWARZBURG
Lip Flip: Utilizes Botox injections above the upper lip, relaxing muscles and creating a subtle upward flip visible in 3-5 days.
Lip Filler: Employs hyaluronic acid-based injections for added volume and structure, lasting 6 to 12 months.
Dr. Schwarzburg highlights that the two can be combined for a comprehensive lip enhancement.
NEEDLE VS. CANNULA FOR LIP INJECTIONS: INSIGHT FROM DR. SCHWARZBURG
Dr. Schwarzburg prefers using a fine needle for lip fillers, valuing its precision and accuracy. Although cannulas, with their blunt tips, may cause less bruising and are deemed safer for larger areas like the buttocks, they can be imprecise for the delicate lip area, leading to subpar results.
POST LIP INJECTION: EATING AND DRINKING GUIDELINES BY DR. SCHWARZBURG
Post lip filler, there's no strict dietary restriction. However, due to potential numbness, caution is essential to prevent accidental biting, which can cause swelling or bruising. For optimal safety, Dr. Schwarzburg recommends NYC patients to wait 1-2 hours post-procedure before indulging in their favorite city treats.
LIPSTICK POST LIP FILLER: DR. SCHWARZBURG'S ADVICE
While it's technically safe to apply lipstick an hour post-procedure, Dr. Schwarzburg suggests giving your lips a breather. Due to potential dryness and swelling from the treatment, a hydrating lip balm might be a preferable choice for NYC patients immediately post-appointment.
ARE LIP FILLERS WORTH IT?
Considering the positive feedback from Dr. Schwarzburg's patients in NYC and a high 95% approval rate on trusted platforms like RealSelf, lip fillers are deemed valuable by many. Patients frequently highlight the procedure's efficiency, swift recovery, and transformative results, confirming that, for many, lip fillers are a worthwhile investment.
EMBARK ON YOUR LIP TRANSFORMATION WITH DR. SCHWARZBURG IN NEW YORK
In the heart of New York's Upper East Side, Dr. Schwarzburg's clinic stands as a testament to cosmetic mastery. As a renowned board-certified cosmetic physician, Dr. Schwarzburg has been sculpting stunning lips for over a decade. With a dedication to precision and client satisfaction, you're not just getting a procedure; you're embracing a transformation. If you're prepared to elevate your smile, contact us. Your lip transformation awaits.