Juvederm Vollure for Smile Lines
As we age we tend to develop lines, wrinkles, folds, and an overall decline in our youthful appearance. This decline is due to a decrease in collagen production over the course of years. Dermal fillers can prevent fine lines, deeper lines, and hollows from occurring in the face without the need for invasive plastic surgery.
In terms of dermal fillers, Juvederm Vollure is among the latest choices. Unique hyaluronic acid fillers like Juvederm Vollure are specially formulated for treating nasolabial folds, smile lines, marionettes, and oral commissures. It is one of the longest-lasting dermal fillers on the market, lasting up to 18 months. It was Juvederm Ultra Plus before Juvederm Vollure that was most commonly used for injection in the midface. Through the use of the Vycross technology, Dr. Schwarzburg can achieve long-lasting results with Juvederm Vollure.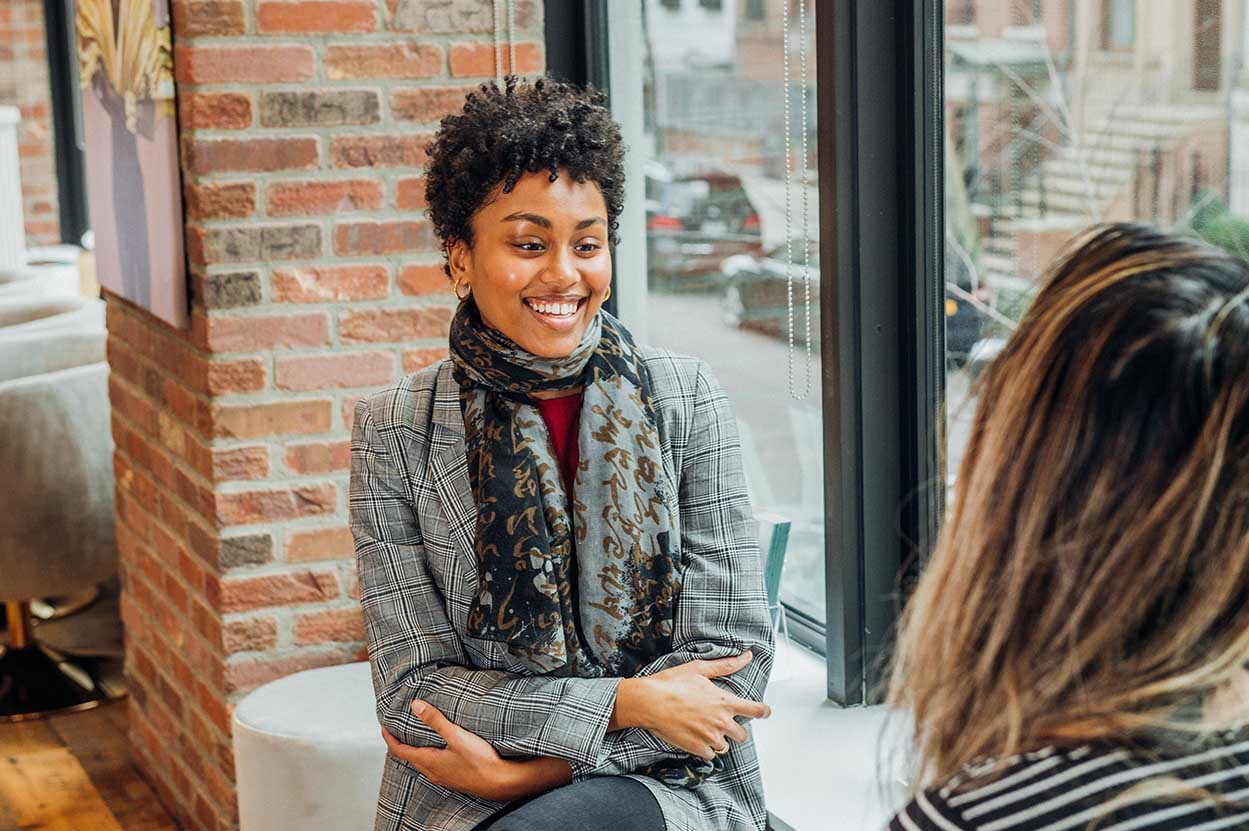 A board-certified cosmetic physician on Manhattan's Upper East Side, Dr. Schwarzburg was one of the first to implement Juvederm Vollure following its FDA approval in 2017. Allergan's Botox and Juvederm products are well known to him. Dr. Schwarzburg provides the best treatments for nasolabial folds, lip lines, hollows in the cheeks, thin lips, and fine lines and wrinkles. He recommends noninvasive cosmetic interventions to treat these skin concerns.
What is Juvederm Vollure XC?
Juvederm Vollure is a hyaluronic acid (HA) based dermal filler in the Juvederm family with medium thickness and a combination of both high and low molecular-weight HA, making it ideal for moderate to severe wrinkles and folds. Using Juvederm Vollure, you can reduce rhytids and lines in the face and improve volume in the skin. It is most commonly used in the midface in areas including the under eyes, cheeks, and nasolabial folds, also called smile lines.
Using Juvederm Vollure cosmetic injectables, wrinkles, folds, and lines of the skin are filled with a unique hyaluronic acid gel formulation, causing them to be less noticeable or fully disguised for 9 – 18 months. During a hyaluronic acid gel injection, the moisture content of the dermis increases, plumping up the skin, which in turn leads to fewer wrinkles. For years, dermal fillers containing hyaluronic acid have been on the market. The Juvederm Ultra Plus XC, Juvederm Voluma XC, and Juvederm Volbella XC are also available. Using these unique fillers to inject into the skin enables it to conform and stay intact. The "XC" after Juvederm Vollure indicates the presence of lidocaine within the filler, making the overall injection process more tolerable for patients.
Is Juvederm Vollure a dermal filler?
Yes! Juvederm Vollure is a product of the Juvederm family, all of which are hyaluronic acid based dermal fillers. Vollure uses vycross technology making it a long lasting solution to lost volume in the face and to fill in unsightly wrinkles and folds to rejuvenate and refresh one's appearance.
Advantages of Juvederm Vollure
A special cross-linking technique present in Juvederm Vollure prevents the filler from breaking down too rapidly, resulting in a longer-lasting filler than other types of hyaluronic acid fillers. Studies testing the efficacy and satisfaction rate in patients having their nasolabial folds treated with Vollure have found that 82% of subjects were satisfied with their results even 6 months post-procedure. In fact, Juvederm Vollure is one of the very few HA fillers that have been seen to last up to 18 months, as most injectables last no longer than 12 months.
What purposes does Juvederm Vollure XC serve?
With age we develop wrinkles and volume loss, particularly in our midfaces and smile lines (nasolabial folds). Juvederm Vollure XC is designed to treat these particular areas via intradermal injection, replacing lost volume and mitigating the appearance of deeper wrinkles and facial folds. Due to its unique formulation including high and low molecular weight hyaluronic acids in this product, Vollure is used "off-label" in a variety of other regions, including vertical lip lines, also known as perioral or "smoker's lines", lips, the chin, jawline contouring, and the temples.
Dr. Schwarzburg is a strong believer in "less is more", meaning that he takes an approach in which his patients can reap the benefits of this incredible dermal filler, while maintaining a natural appearance without having that overdone or "plastic" look. Juvederm Vollure is the type of filler that rarely results in an overdone outcome. Dr. Schwarzburg also injects all dermal fillers gradually, by injecting little by little based on the initial results of the first Vollure treatment. For example, some patients may need up to 2 – 3 syringes of the product to fix their nasolabial folds. However, even in these cases, Dr. Schwarzburg will start with 1 syringe and have the patient come back for a follow-up appointment to assess his or her response to the first round of injection. If more is needed, he will add additional filler until the optimal outcome has been reached. Using this method not only disqualifies the chances of looking overdone or fake, but will leave you with the best possible result.
How do Juvederm Ultra Plus, Vollure, Voluma, and Volbella differ from one another?
Allergan created Juvederm, an injectable filler that's used to treat a number of areas of the face. The primary factor that sets each filler apart is the thickness and consistency of the given product, which determines which regions of the face and the depths and types of lines and folds are pertinent to the selected Juvederm gel.
The Juvederm family consists of five FDA approved products including Juvederm Vollure, Juvederm Ultra (and Ultra Plus), Volbella, and Voluma, all of which contain 3% lidocaine, which is indicated by "XC" after the name of the filler. Lidocaine is a numbing agent which makes the injection process less painful and the procedure overall smoother in terms of quickness efficiency.
Juvederm Ultra Plus is based off of Hylacross technology and higher molecular-weight HA, and is primarily used to treat fine lines around the mouth, under eye hollows, and lips.
Juvederm Vollure combines high and low cross-linking, allowing it to be injected into deeper folds, such as the smile lines.
Juvederm Voluma has a thicker formulation and is ideal for the cheeks to pronounce the cheek bones, or for patients with thin lips that are looking to really magnify the size of their small mouth.
Juvederm Volbella is very thin in consistency, making it exemplary for fine lines under the eyes, around the lips (perioral lines), and for a subtle lip enhancement.
If you were to compare Juvederm Vollure to Volbella or Voluma, you could say that it can both fill in nasolabial folds as well as parentheses lines while maintaining natural facial expression.
During your consultation with Dr. Schwarzburg, he will discuss your treatment and aesthetic goals with you so that together, you can choose the Juvederm product that will be suitable to meet your needs.
The way that Juvederm Vollure treatment works
Prior to your visit, Dr. Schwarzburg recommends discontinuing blood thinners such as Aspirin and certain vitamins as they may cause excess bruising.
Before the injection process can begin, you will consult with Dr. Schwarzburg to establish the appropriate treatment plan for you. This will be based on your medical history, a physical examination of your facial anatomy and structure, as well as your expectations and aesthetic goals.
Once confirmed a candidate, a topical numbing cream rich in lidocaine will be applied to the area of concern to avoid unnecessary discomfort throughout your Juvederm Vollure injections.
The product will be strategically injected into the dermis using an ultra-fine needle, making the operation less painful and more precise. Upon completion, an ice pack will be applied, and should be applied for the remainder of the day to reduce swelling, if applicable.
Overall you can expect your Vollure procedure to last 20 – 30 minutes. Makeup may be applied 30 minutes post-injection and downtime will be minimal. However, you should avoid heat, exercise, and rubbing or massaging the treated area for 2 – 3 days following your Vollure appointment.
How long does Vollure last?
Juvederm Vollure has the potential to last up to 18 months, though this is variable depending on the patient's individual and biological response to the filler. When injected to areas that are typically very animated, such as the parenthesis (nasolabial folds) due to smiling and repeated facial expressions, Vollure may not last the full 18 months. In addition, patients who are very physically active with higher metabolism have the tendency to break down the filler quicker than those who are less active. Most patients see Dr. Schwarzburg for follow-up or touch-up appointments after 6 months to maintain the original results before the product wears off, leaving them with that smooth and youthful appearance.
How long does Juvederm last on smile lines?
Juvederm Vollure may last up to 18 months in most areas of the face. However, because this particular area is extremely active, given that most of us smile on a daily basis, the folds that run downwards from the corner of the nose to the corners of your mouth become increasingly pronounced with age as we lose collagen and overall facial fat and elasticity. As such, you can expect any Juvederm product to start disintegrating 9 – 12 months after your initial treatment, though some patients respond extraordinarily well to Vollure, even in this expressive region of the face, leaving them with smooth and flawless smiles for the full 18 months. If you want to keep your results going before they fade, Dr. Schwarzburg can see you for regular touch ups to maintain your desired look.
JUVEDERM VOLLURE FOR LIPS
Juvederm Vollure's malleability allows for a natural-looking lip enhancement. The product is used to produce stunning results in an off-label application by Dr. Schwarzburg. They may last anywhere from 9 – 18 months. While Vollure is the longest lasting filler in the Juvederm collection, the lips move a lot on a daily basis, while laughing, smiling, and of course, speaking. As such, some people may not have their lips enhanced for a full 18 months, though their lip filler will surely last longer than any other Juvederm product.
DOES JUVEDERM WORK FOR TEAR TROUGHS?
The skin under your eyes will sag as you age as the fat pads that keep our faces youthful begin to disappear. While Juvederm Vollure is not specifically designed to use under the eyes, the gel is quite effective in restoring volume and decreasing wrinkles along the tear trough and under the eyes. Juvederm Vollure maintains its effects longer than other Juvederm fillers due to its unique VYCROSS technology.
When will I see my Juvederm results?
Juvederm instantly expands the injected area upon injection and continues to project over the following 24 – 48 hours as the hyaluronic acid gel molecules absorb surrounding water. The initial magnification of the treated area is due to the gel itself, which causes an instant increase in volume. Juvederm Vollure takes approximately 2 weeks to fully settle, leaving you with beautiful, natural looking results. Dr. Schwarzburg typically has his patients come in for a follow-up appointment two weeks later to ensure that the filler has settled properly and to touch-up or add more filler if necessary.
How long will Vollure results last?
Juvederm Vollure can last up to 18 months, which is significantly longer than most HA fillers. The longevity of your results depend on your biological response to the filler and how quickly your body metabolizes it. If you want to maintain your results without them fully fading, Dr. Schwarzburg recommends bi-annual touch-up appointments to keep your face looking smooth and fresh long term.
Longevity of Vollure Under the eyes
The mid-face, mainly, the under eye and cheek area are prone to volume loss with age as our bodies gradually lose not only collagen, but facial fat, leaving us with gaunt, hollow shadows under the eyes, Vollure is not always used in this area, though its light consistency has been found to be quite suitable for the delicate area beneath the eyes. This off-label application of Vollure can be expected to last 18 months, leaving you with brighter under eyes and a more "awake" look.
SIDE EFFECTS WITH JUVEDERM VOLLURE
Some temporary side effects of Juvederm Vollure injections include bruising, swelling, and redness.
Localized swelling, itchiness, discoloration, lumps, and redness are possible.
An ice pack is applied to minimize bruising and swelling. Additionally, it is not recommended to exercise after dermal fillers and to avoid saunas, hot tubs, or intense sun exposure for 48 hours. Immediately after Juvederm fillers injections, swelling and pigmentation can increase if heat and sunlight are exposed. Following Juvederm Vollure injections, you can resume your normal day-to-day activities immediately.
Is there any post-care after Juvederm Vollure?
Dermal fillers including Juvederm Vollure are minimally invasive injectables that require little to no post care. Depending on your initial response immediately after the treatment, Dr. Schwarzburg will provide you with an ice pack that should be applied to the area for the remainder of the first day to reduce any swelling that may have occurred. If you notice bruising on the day after your treatment, apply a warm compress to speed up its healing process. You should also avoid exercise and heat for 48 hours post-injection to avoid migration and increased swelling.
Does Juvederm Vollure hurt?
Bruising and pain are minimized with Dr. Schwarzburg's cosmetic injections because the needles are very small. In addition, with Dr. Schwarzburg's experience of over a decade, he has developed the skill and technique to make the injection process of Vollure comfortable for his patients. Juvederm Vollure XC contains 3% lidocaine, making the overall treatment more tolerable.
How often to get Juvederm Vollure treatments
Juvederm Vollure is known as one of the longest lasting HA fillers on the market, lasting for up to 18 months. Approximately 18 months after the filler is injected, when the body has broken it down, patients can return to Dr. Schwarzburg's office for another round of treatment. However, many patients come in sooner, after 6 months, for regular touch-ups to fully maintain their results before they wear off.
FILLERS THAT WORK WELL FOR MARIONETTE LINES
Each product in the collection has its merits. Juvederm Vollure is used to smooth marionette lines as well as the nasolabial folds, which run from your nose to the corners of your mouth. In treating wrinkles and folds of moderate to deep depth, Juvederm Vollure is helpful.
Marionette lines run downward from the corners of our mouth and are among the deepest lines on our faces. The form of Juvederm Vollure allows for soft, natural movements while treating deep wrinkles. There are many other dermal fillers that may be used for smile lines, including Restylane and RHA amongst others.
JUVEDERM VOLLURE COST
Juvederm Vollure will last longer than other hyaluronic acid fillers, so it will cost more than products like Juvederm Ultra Plus. The cost of Vollure also depends on how much filler is needed for your desired result as well as the person administering, given that a board certified cosmetic physician has a higher level of expertise than a registered nurse, which may increase the price. Larger cities like New York and Los Angeles are typically more expensive than suburban regions. Overall you can expect to pay $800 – $2000 for your Vollure injections.
Safety Profile:
Juvederm Vollure is an FDA approved dermal filler that is safe to inject into facial tissue to enhance and smooth out facial features leaving patients with a younger and more rested appearance. Vollure has minimal risks or side effects and limited downtime. The best way to find out if this filler is safe for you is to consult with Dr. Schwarzburg who will review your medical history and undergo a physical examination to confirm that you are a candidate for Juvederm Vollure.
Does Juvederm Vollure inflate or thicken?
Juvederm Vollure is hyaluronic acid based, meaning that it expands upon injection as the hyaluronic acid absorbs moisture surrounding the injected area. You will notice immediate results after your treatment, and some swelling over the course of the following 3 days. The swelling however will subside within those three days, leaving you with a natural looking beautiful result.
WHERE TO GET JUVEDERM VOLLURE IN NYC
Dr. Schwarzburg is a board certified cosmetic physician located on the Upper East Side of Manhattan. His clinic, Skinly Aesthetics, offers a wide range of minimally and non-invasive cosmetic treatments including a variety of Juvederm fillers and Vollure. With over a decade of experience, Dr. Schwarzburg has the expertise and skill to compose a successful treatment plan for your individual needs. You can schedule your one on one consultation with Dr. Schwarzburg by contacting Skinly at (212) 774-4264 or emailing us at info@skinlyaesthetics.com.
Related topics