GETTING NON-SURGICAL RHINOPLASTY WITH DR. SCHWARZBURG IN NYC
Dr. Schwarzburg is an Ivy-League educated and trained board-certified physician who specializes in cosmetic medicine and minimally invasive non-surgical procedures. Non-surgical rhinoplasties are in high demand,and Dr. Schwarzburg is highly sought after because of his enormous expertise and artistic hand.
Dr. Schwarzburg treated thousands of patients who had grievances about their noses with unparalleled and attention-grabbing outcomes. His unique, patented injection technique makes your non-surgical rhinoplasty experience a total breeze!
By having Dr. Schwarzburg perform non-surgical rhinoplasty you will enjoy the following benefits:
Exceptional skill and outstanding cosmetic outcomes backed by extensive training and 10 years of experience in all aspects of non-surgical facial remodeling;
Unparalleled level of competence with various dermal fillers used for non-surgical rhinoplasty;
Virtually painless filler rhinoplasty procedure with multiple pain-relieving options offered complimentary at the clinic;
A soothing environment with attentive staff members for a true 5-star experience at the clinic.
NON-SURGICAL RHINOPLASTY TREATMENT IN NYC
Non-surgical nose jobs have grown in popularity over the past decade as patients prefer less invasive options to address nose irregularities, nose dents and bumps, nose asymmetry, and other cosmetic concerns in the nasal region.
While surgical rhinoplasties have been around for a long time many patients don't realize that nose fillers are a versatile tool that can address many issues with nose appearance without resorting to the scalpel.
A variety of aesthetic concerns can be successfully addressed via dermal filler injections in the nose including raising and augmenting a flat nose bridge, straightening a minor deviation, lifting the nasal tip, and many others. All this works together to reinforce a more flattering facial profile.
And best of all – it's not permanent – if you don't like it, you don't have to commit to it!
ACHIEVING A PERFECT NOSE WITHOUT SURGERY
Whether it's a squashed, flat, or bumpy bridge, a sharp downward tilt, an asymmetrical protrusion, or any other complaint – nasal flaws cause a lot of personal insecurity. Your nose sits at the center of everything, and thus plays a major role in the overall perception of your face. Many of us are unhappy with our noses but are not willing to take dramatic measures or spend a fortune on surgical rhinoplasty.
Dr. Schwarzburg, who is one of the leading experts on liquid rhinoplasty in NYC, notes that surgery isn't always necessary or even the best option in the first place to improve the look of your nose. There are plenty of nasal revisions that can be made using a much simpler method: dermal fillers.
Dermal fillers offer a long list of nasal improvements, with the ability to even out most nasal imperfections:
Fillers can elevate a flat bridge to make it look more elegant with a lifted and raised profile;
Lifting a wide bridge fillers can make the nose look slim and narrow;
Noses with unflattering indentations or humps on the bridge can be smoothed out by adding surrounding volume.
Carefully placed injections can also make a crooked or unbalanced nose more symmetrical.
PREPARING FOR LIQUID NOSE JOB TREATMENT AT SKINLY AESTHETICS
Liquid rhinoplasties or nose jobs are minimally invasive and require minimal preparation.
Dr. Schwarzburg suggests the following simple-to-follow steps before your nose filler procedure:
Avoiding NSAIDs and other anti-coagulants including aspirin, ibuprofen, Aleve and Motrin for 3 days before your scheduled appointment to minimize the risk of bleeding and bruising;
Taking 600mg of Tylenol to reduce painful sensations during the procedure;
Skipping alcohol for 48 hours before the treatment decreases the chances of developing small hematomas.
PROCEDURAL PROCESS OF NOSE FILLER INJECTIONS AT SKINLY AESTHETICS
Getting your nose filler injected to correct dents and imperfections is a smooth and easy process at Skinly Aesthetics. After you arrive for your scheduled appointment you can expect the following sequence of events:
One-on-one consultation to address all your hopes for the treatment, air out any concerns, and define what your perfect vision for your nose looks like. Dr. Schwarzburg will also use this session to offer up advice and make sure that you are an eligible candidate with no possible contraindications;
Multiple photographs will be taken to establish a timeline of before and after results;
The skin will be cleaned and properly sanitized prior to injections;
Using a 27G needle Dr. Schwarzburg will precisely deposit the required amount of filler to achieve the desired result;
Once the injections are done, the skin will be sanitized and you will be provided with ice packs and an aftercare guide;
You will be seen 1 week following your initial appointment for a follow up to ensure that you have a satisfactory outcome following your liquid rhinoplasty.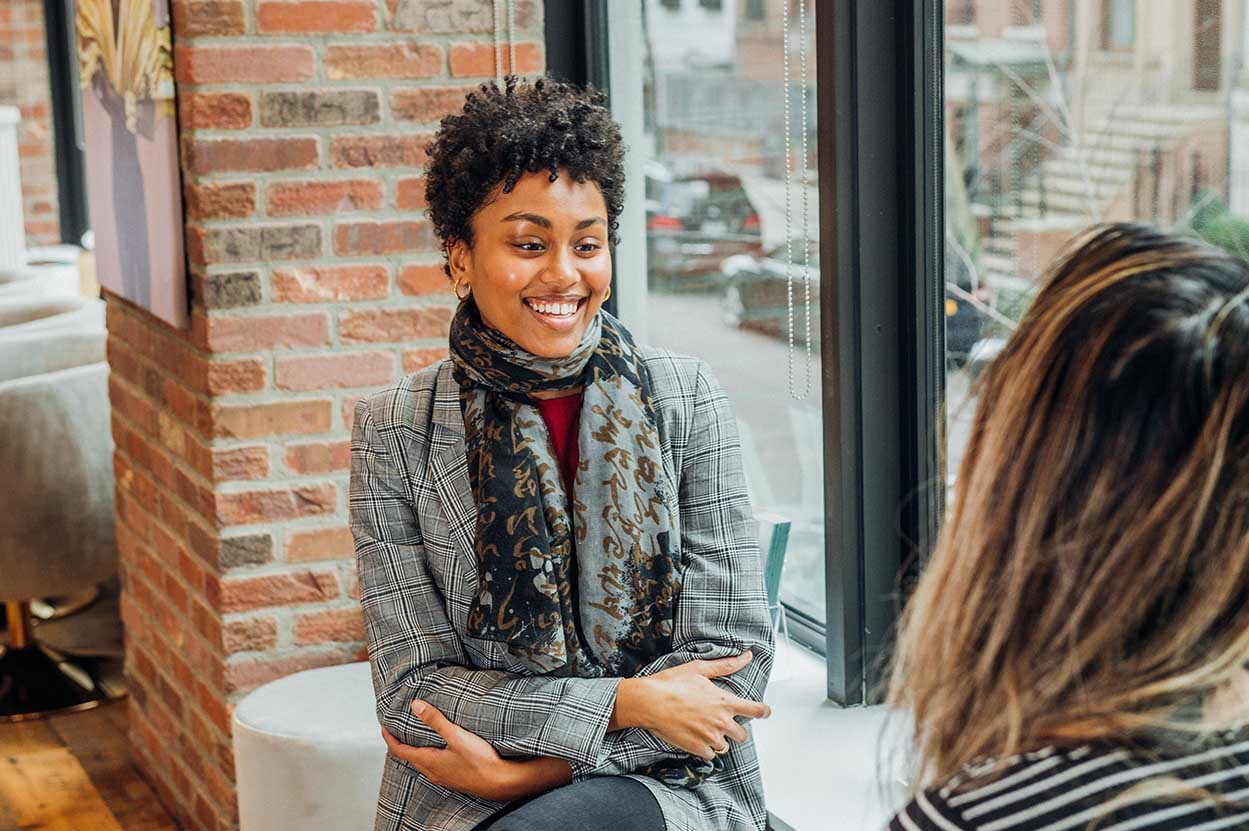 FREQUENTLY ASKED QUESTIONS
IS IT SAFE TO GET A NON-SURGICAL RHINOPLASTY?
Liquid rhinoplasty is considered a high-end, very complex procedure. An experienced and board-certified physician who has an extensive background in performing filler injections should know how to deliver injections to avoid potential risks and adverse effects.
HOW PAINFUL IS A NON-SURGICAL NOSE JOB?
Nose filler injections are not painful at all with most patients reporting a slight pinching sensation or mild discomfort. The skin around the nose is numbed with a strong anesthetic cream and the filler itself contains lidocaine to further reduce the discomfort.
HOW LONG IS NOSE FILLER PROCEDURE
As for the injection process itself, it's a fairly brief and easy procedure. The session generally doesn't last beyond 30 minutes from start to finish.
WHO IS A CANDIDATE FOR LIQUID RHINOPLASTY?
A lot of us wish to define our noses or hide small irregularities without having to go under the knife. You are a good candidate for non-surgical nose contouring if you want to do the following adjustments to your nose:
Even out or elevate the nose bridge;
Disguise bumps or deformities;
Define the shape of your nose;
Fill nasal depressions, or lengthen the nose tip.
WHAT ARE THE CONTRAINDICATIONS FOR GETTING NOSE FILLERS?
Very few contraindications exist that can make you ineligible for getting liquid rhinoplasty including the following:
If your nose is too big or too wide, has a major deviation or an internal functional issue – this will not be solved through filler and surgical rhinoplasty will be a better option;
Medical allergies or hypersensitivities to any components of the nose filler;
Being pregnant, breastfeeding, underage, or are in any way immunocompromised;
A significant bleeding disorder may lead to blood accumulation around the nose and compromise filler injections;
Unrealistic expectations that can't be achieved through dermal filler injections.
WHAT ARE THE RISKS AND SIDE EFFECTS INVOLVED WITH NON-SURGICAL NOSE FILLER TREATMENT?
Nose filler injections are the most challenging to achieve pleasing aesthetic results. When properly done, the side effects associated with liquid nose jobs are minor and resolve in 1-2 days. Dr. Schwarzburg elaborates on some of the most common side effects associated with nose filler injections:
Slight pain and redness are promptly relieved with NSAIDs or ice packs;
Minimal fluid retention around the nose is expected for 2-3 days post-procedure;
Superficial nose filler injection under your skin may cause excessive swelling and uneven nose contour;
Nose asymmetry is common and happens when nose filler is placed away from the midline secondary to poor injection technique;
Overcorrection when too much filler is injected and the nose looks overdone and unnatural;
Nose nodularity because of the wrong filler selection;
Infection is rare and secondary to more sterility during the procedure;
Skin necrosis can occur when the filler infiltrates dorsal nasal or angular artery and must be immediately dissolved to avoid further damage.
Dr. Schwarzburg also takes extreme care to avoid the location of the nasal branches connected to the branches of the facial and angular arteries. Specifically, the vascular territories that are covered by the dorsal and lateral nasal arteries must be avoided to prevent skin necrosis and potential retrograde displacement of the filler into the ophthalmic artery.
Injecting filler into the midline and deep locations of the subcutaneous layer is critical to prevent the above-mentioned risks.
Knowledge of nasal anatomy also informs the physician of which filler to use based on the thickness of the skin, which is thinner at the top half of the nose, and thicker at the tip.
Dr. Schwarzburg considers it really important for his patients to follow up at his medical office in NYC 1 week after the procedure to check for any side effects or complications.
WHAT IS AFTERCARE AND RECOVERY FOLLOWING A NON-SURGICAL RHINOPLASTY?
Unlike a surgical nose job that includes heavy bandages and obvious "raccoon-like" bruising, liquid nose jobs are much more subtle.
Following your nose filler augmentation, you are free to return to your daily life with the following instructions:
Apply ice packs for 24 hours to help with swelling and bruising;
Use any of the over-the-counter painkillers for post-procedural tenderness;
Avoid high-intensity workouts and exposure to high temperatures;
Avoid any excessive and prolonged manual pressure on your nose after getting the treatment, this includes heavy glasses for about two weeks.
WHEN WILL I SEE THE RESULTS FOLLOWING THE LIQUID NOSE JOB?
Unlike surgical rhinoplasty where it takes up to 6 weeks for results to fully show, the results following a non-surgical nose job are immediate and fully settle in as little as 2 days. Your newly sculpted nose is initially obscured by mild swelling and inflammation, but that quickly resolves in 48 hours to reveal your perfectly sculpted nose.
HOW LONG DOES NON-SURGICAL RHINOPLASTY LAST?
While some may be dismayed that a non-surgical nose job isn't as permanent as a surgical one, others see great advantages in this. You can treat nose filler injections as a trial for minor changes, seeing if you prefer to make nasal corrections without over-committing yourself to them.
In most cases, you will enjoy the effects of your liquid rhinoplasty for between 9 to 18 months, or, in some cases, even longer. One of the reasons nose fillers in NYC last such a long time is that the dorsum of the nose is completely immobile with limited blood supply across the midline. As such, the rate at which the fillers degrade is very slow, and usually takes at least 1 year for 50% of the product to be gone;
If you are happy with your newly contoured nose and want to keep it that way, you can always have a follow-up session every 9-12 months to maintain the effects.
WHAT IS THE COST OF NON-SURGICAL RHINOPLASTY IN NYC?
You may be interested in getting a nose augmentation, but are hesitant about how it fits into your personal budget.
Typically the cost of non-surgical rhinoplasty treatment can be as little as $1000 or as much as $3000, depending on your unique case.
The pricing of a non-surgical nose job can look very different depending on:
Where you get it done – practices located in larger cities like NYC tend to charge higher;
How much filler is used – if you get more than 1ml syringe of filler the total price will go up;
The credentials of your doctor – MD with vast experience will charge more compared to an allied professional.
If this sounds pricey, compare it to the average cost of a surgical rhinoplasty: those can chalk up to around $15,000 per surgical procedure.
WHAT ARE THE BEST FILLERS FOR NONSURGICAL RHINOPLASTY?
Dr. Schwarzburg identifies a few different fillers that can be used for nasal, contouring:
Hyaluronic acid-based fillers such as Juvederm and Restylane are particularly common for non-surgical nose enhancements because HA is safe, biocompatible, and generally well tolerated, as well as easy to sculpt and mold into place. The primary factor that plays into filler selection is its hardness also known as G prime – the more elastic the filler the better it will maintain its shape and form in the nose. Dr. Schwarzburg prefers Juvederm Voluma and RHA 4 for liquid nose jobs.
Radiesse, on the other hand, is made of calcium hydroxylapatite gel (CaHA) and is commonly referred to as the liquid bone because of how dense it is. Radiesse behaves identically to native nose tissue. The main disadvantage of Radiesse is that if incorrectly placed it can't be dissolved or reversed.
In addition to fillers, Botox can also be applied to gently smooth out surrounding imperfections for the ultimate nasal revision. Pesky bunny lines on top of, and frown lines above the nose bridge can be relieved for a fresher, more youthful appearance.
HOW IS FILLER INJECTED INTO THE NOSE FOR A NON-SURGICAL RHINOPLASTY?
Non-surgical rhinoplasty is a highly advanced minimally invasive procedure and requires an exquisite understanding of anatomical planes in the nasal area. The following considerations must be taken into account during nose injections:
Dermal fillers for non-surgical rhinoplasty are injected using either a thin, sharp needle or a blunt cannula;
Injections are delivered into the deepest plane of the nose, specifically into either supraperichondrial or supraperiosteal areas;
The amount of insertions with the needle is kept to a minimum to avoid any filler being extruded through previous injection points, and to avoid high-pressure injections;
The needle is advanced through all skin layers until it reaches the periosteum, and this is where the filler is deposited in small aliquots in a retrograde fashion. Careful attention is paid to keeping the injections strictly along the midline as any deviations can result in aesthetic disbalance or serious side effects.
When there are multiple insertion points along the nose, they will usually be in this order: radix, rhinion, then tip, meaning top to bottom of the nose.
Different approaches will be used for different issues:
A wide, flat nose can be treated by applying filler to the midline of the dorsum for the effect of a more lifted, slender nose;
Lateral augmentation of the dorsum, or bridge, will widen the nose.
LIQUID RHINOPLASTY VS. SURGICAL RHINOPLASTY
Surgery is a permanent change, which means you will experience irreversible transformation, whether it be good or bad. Many patients find rhinoplasties to be worth it, but some prefer a different route. In addition, there is no way to "get your nose back" – instead, each correctional surgery will take more away from it.
Surgical rhinoplasties are often associated with dramatic changes in the structure of the nose and involve the following considerations:
A few weeks of recovery, in which a nasal splint needs to be worn, and the use of anesthesia, whether it be general or local. Surgeries can take several hours, and may sometimes require an overnight stay at the hospital;
Surgical cuts in the nostrils or across the entire base of the nose; from then on, the shape of the nasal cartilage and bone is altered. This allows the surgeon to change the contour or size of your nose significantly.
Cartilage from certain areas of your nose, ear, or even bone from other parts of your body is added in a surgical rhinoplasty. For nose reduction, cartilage and bone may be removed. Cartilage can also be rearranged.
The septum, which is the wall in the middle of the nose, can be corrected by surgery for better breathing;
Regretting nose jobs and missing your old nose and wishing you could have the whole process reversed. Unfortunately, surgical rhinoplasties are irreversible and a correction of a failed rhinoplasty poses an even greater risk, due to the cartilage and scar tissue surrounding the nasal cavity, making it very hard to fix.
Liquid non-surgical rhinoplasties, are temporary and involve significantly less risk. They can also be performed quicker and have little to no downtime. For smaller changes, you can achieve great effects with a liquid nose job alone.
CAN I FIX A CROOKED NOSE WITH NON-SURGICAL NOSE JOB?
Having a crooked nose can feel like a burden. Using face-altering apps in photos or make-up contour can only get you so far. One of the major indications of attractiveness is facial symmetry, so it can be frustrating to feel like your nose is asymmetrical.
The good news is: a slightly crooked or asymmetrical nose can be balanced out using properly placed dermal fillers. By adding the right amount of volume in the ideal location, Dr. Schwarzburg can even out your nose, effectively camouflaging any inconsistencies, irregularities or unevenness.
Here's what nose fillers can do to a crooked nose:
A nose that appears crooked due to a dorsal hump (or a bump on the bridge) can be fixed by filling in the radix area – this is the spot on the nose bridge just between the eyes. Filler can also be added to the nasal dorsum or tip for a straighter nose.
A saddle nose, which appears squashed, is often related to the collapse or perforation of the septum. While some small corrections can be made with filler, major restructuring is only possible through surgery. Similarly, concavities in the nasal sidewall, which make the nose look asymmetrical, can be filled in through filler to the supraperichondiral plane; however, there are limitations to what filler can do. Larger deformities can often only be addressed through surgical rhinoplasty
Downward pointing nose tip can be addressed with minimally invasive filler rhinoplasty. The depressor septi nasi muscle can be targeted with filler for a more upturned nose.
The nasal sidewall, which sits on the upper side of the bridge, can be expanded with minimal injections of hyaluronic acid filler.
IS IT WORTH GETTING A NON-SURGICAL NOSE JOB?
There's no need to go through life feeling upset about all the tiny flaws in your nose. It's also unnecessary to turn to surgery when liquid nose jobs can offer a much easier fix.
A wonky bridge or flat nose tip, for example, can easily be corrected in just 20-30 minutes using a nose filler. Nose injections bring about minor changes that create a striking, yet subtle difference in your appearance – and thus improve your self-esteem. By foregoing surgery, you save on money, pain, and downtime, all while avoiding a lot of major risks and side effects.
Non-surgical, minimally invasive rhinoplasty can also serve as a precursor for a more dramatic surgery, if you only wish to see some of the possible changes in a temporary light. On the other hand, if you have already received surgery and are unhappy with the results, you can possibly fix some surgical defects using filler. In the end, you are left with a well-defined, aesthetically pleasing nasal region which will complement your face better than before.
WHERE SHOULD I GO TO GET A LIQUID RHINOPLASTY NEAR ME IN NEW YORK?
If you live in the NYC area, you don't have to go far to get the nose of your dreams. Skinly Aesthetics, run and operated by Dr. Schwarzburg, sits conveniently on the Upper East Side of Manhattan, NY. Back by many years of experience and highly satisfied patients, Dr. Schwarzburg offers non-surgical liquid nose jobs, as well as a list of other non-invasive and minimally invasive procedures aimed at creating confidence-boosting and appearance-enhancing change.
If you still have questions or want to discuss the possibility of a liquid nose job, schedule a consultation with Skinly Aesthetics by calling or texting (212) 774-4264, or emailing us at info@skinlyaesthetics.com.