GET RID OF SAGGY JOWLS WITH KYBELLA FAT DISSOLVING INJECTIONS
For centuries, throughout many cultures, a bold and prominent jawline has been considered a symbol of beauty. Unfortunately, not many of us are predisposed with one naturally. The question of how to get rid of cheek jowls to make the jawline more prominent has crossed the minds of many leading experts in the field of cosmetic medicine to find solutions to dissolve fat in their face. While there have traditionally been many face and neck exercises, hardly any of them do the job. As a last resort, you are stuck with invasive procedures that might not be in the best interest of your health or wallet.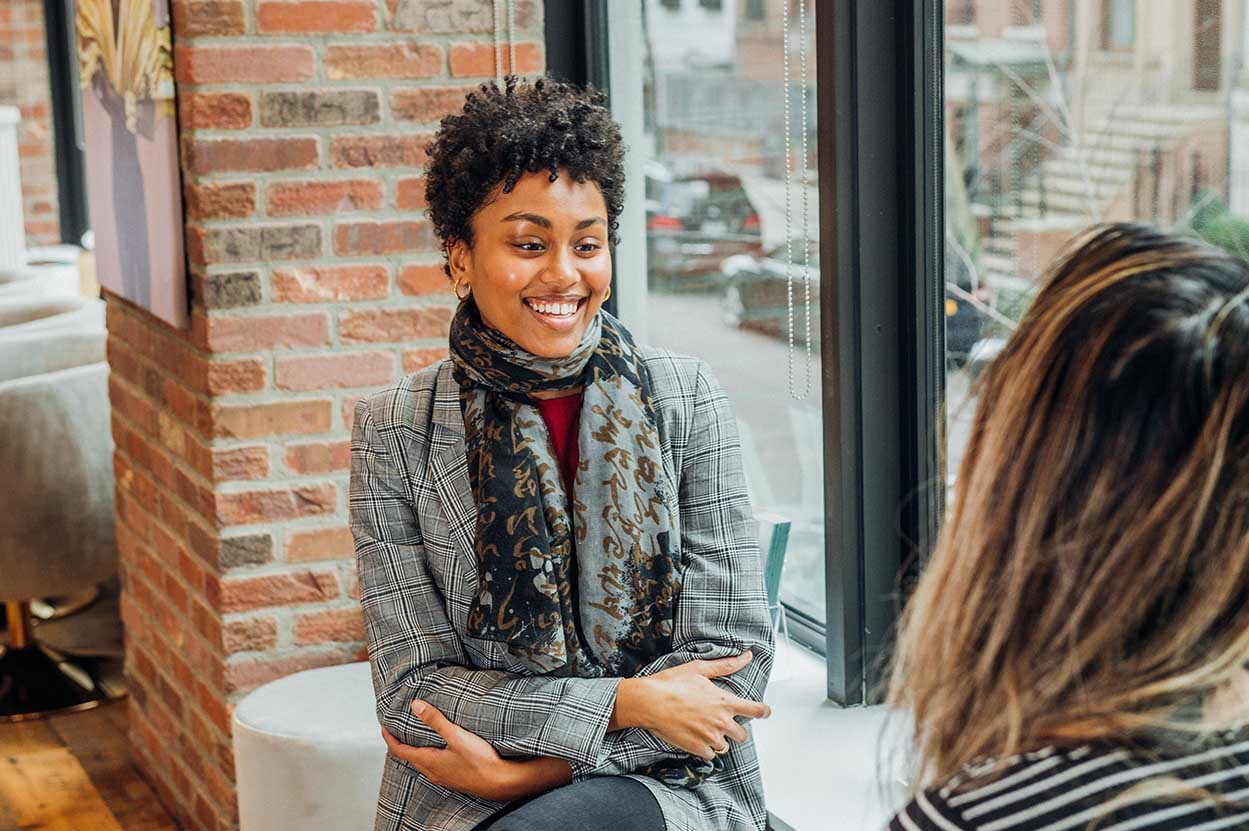 KYBELLA – A NON-INVASIVE TREATMENT TO ELIMINATE YOUR STUBBORN CHIN FAT
Wondering how to get rid of face jowls or how to tighten jaw skin? Fortunately, medical technological advances have allowed for the creation of a minimally invasive procedure that can remove jowl fat, making the process of eliminating that double chin much easier than previously utilized methods. If you have saggy cheeks or are looking to fix jowls without surgery then Kybella injections are your best bet. Kybella injections are highly beneficial in reducing face fat from the neck and jaw area, giving you the results of liposuction, without having to go under the knife.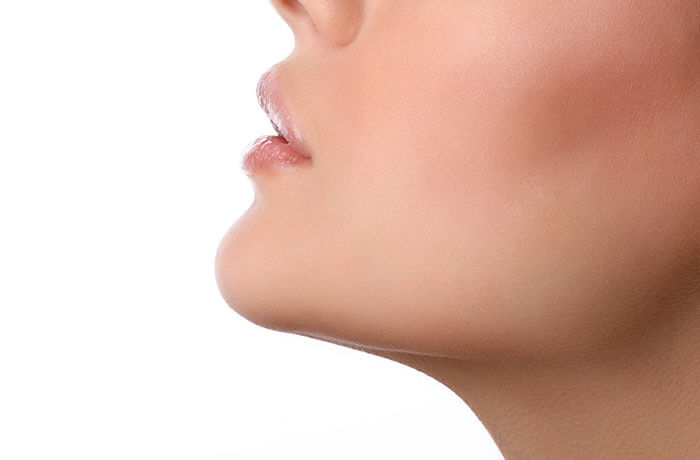 KYBELLA FOR JOWLS – THE BEST WAY TO GET RID OF JOWLS WITHOUT SURGERY
Kybella is an FDA approved treatment for reducing submental face fat from the neck and jowl area, thus giving you a tighter and firm jawline. Kybella has been tested thoroughly for years and is considered one of – or the best minimally invasive fat reducing treatment available today. It was developed by Allergan Cosmetics and soon took the market by storm due to its properties of having no, or minimal side-effects, while still being highly effective. When Kybella is injected in your cheeks, the fat melts, reducing the jowls permanently. Kybella injections, unlike most fat reducing treatments, have undergone rigorous trials to prove safety. Following 20 clinical studies with more than 2,500 patients, Kybella was introduced on the market to reduce submental fat or double chins. Today, it is successfully being administered to remove excess fat from the cheeks, neck, jaw, armpits & knees. It is now recognized as the best treatment for jowls and double chin.
JOWLS – DEFINITION & CAUSE
The term 'jowls', refers to sagging skin right below your chin or jawline. With age, most people develop jowls as the skin loses its elasticity and becomes thinner, leaving fat pads to protrude through the weakened musculature and connective tissue. Since collagen is the protein that is responsible for making up the connective tissues and elastin allows your skin to return to its normal state after stretching, their loss with age makes the skin in your face and on your body loose and saggy. Additionally, weakening of the facial musculature and connective tissues allow cheek and buccal fat to descend along the jawline causing the characteristic bulging of the jowls.
IS KYBELLA SAFE TO USE FOR JOWLS?
Kybella is a synthetic version of deoxycholic acid that has been used in numerous medicines. This acid is mainly effective in melting fats. Many traditional medicines use this acid for fat absorption in the intestines. It is also a common ingredient in fat melting medicines or drugs. With such a vast usage of deoxycholic acid, it is safe to say that it poses no or little side effects or health concerns, which is why it is an FDA cleared drug.
KYBELLA – AN EFFECTIVE FAT REDUCTION TECHNIQUE FOR SAGGY CHEEKS & JOWLS?
Kybella, often in combination with Secret RF microneedling (using radiofrequency to activate collagen production in the skin), Coolsculpting and a PDO thread lift, is used to tighten skin around the jawline, neck and jowls. Kybella is highly effective in dissolving the excess fat stored in the cheek and jawline areas over time.
KYBELLA INJECTIONS – WHAT'S THE PROCESS & HOW MANY VIALS DO YOU NEED?
Kybella injections are administered by licensed medical professionals. Therefore, before you choose your practitioner, make sure he or she is a board certified doctor. At Skinly Aesthetics, we promise the most effective fat reduction treatment by the best Kybella doctors in NYC. The procedure is fairly simple and minimally-invasive.
During your consultation, Dr. Schwarzburg will first examine you and determine whether you are a candidate for the Kybella treatment. He will check the target area thoroughly to determine how many Kybella vials you may need to effectively reduce the fat in the area. He will also check your medical history to see if you are allergic to any substance that might be involved in the procedure.
Once Dr. Schwarzburg has completed the physical examination, he will create a customized Kybella fat reduction plan that suits your specific needs. Most of the time the average number of vials needed can be anywhere from 2 to 6 vials (or more) total. Each dose is administered with an interval of 3 – 4 weeks, as it takes time for destroyed fat cells be metabolized by the body. The actual Kybella injection procedure is not a long one, typically lasting approximately 20 minutes.
Before administration, Dr. Schwarzburg will disinfect and clean the skin, apply a special grid, ice the skin to minimize painful sensations, and then inject the target area with Kybella.
Once the synthetic deoxycholic acid is injected, it begins to destroy the fat cells in the surrounding area. This process is accompanied by mild swelling, redness and itching, which may last up to 1 – 2 months. Once the fat is gone, you are left with a classically shaped jawline and chin.
KYBELLA INJECTION FOR OTHER AREAS OF YOUR BODY
While the most common use of Kybella is around the lower face and neckline, Kybella is capable of reducing fat in almost all parts of the body. Whether you have excess fat under your chin or around your arms, Skinly Aesthetics offers Kybella for chin, Kybella for face slimming, Kybella for arms and the thighs. Depending on Dr. Schwarzburg's expert opinion, it may be used in other areas of the body.
Even though Kybella is usually considered a drug for reduction of fat in the neck, chin and cheek areas, it is also highly effective to reduce fat around thighs, arms, knees and other areas of the body. Since jowls are one of the most affected areas and most people opt for Kybella for jowls, there should be a difference after only 2 vials of Kybella for noticeable before and after results.
Here is a breakdown of other body areas that you can slim using Kybella:
Kybella for Face Slimming: If you are struggling with reducing your double chin, fat from your cheeks, and fat from your neck, then the best option for you is to go for Kybella for face slimming solution offered at Skinly Aesthetics. During this process, all the areas of your face that have excess fat will be systematically dealt with. Dr. Schwarzburg will create a plan that will target all the affected areas to give you smoother, tighter looking facial skin.
Kybella Under Chin: A double chin is a common problem for men and women above the age of 40. For some, this condition arises at an earlier age, depending on overall body fat percentage, bone structure, genetics, and general lifestyle. If you are looking for a permanent solution, Kybella under chin treatments offered by Skinly Aesthetics may be your best bet.
Kybella for Jawline: Having the perfect jawline is probably every man and woman's dream. Fortunately, you can achieve this now by going for Skinly Aesthetic's Kybella for jawline treatment. During this process, the excess fat surrounding your jawline area will be eliminated through planned Kybella treatments. With up to 6 vials, you can have the jawline you want to achieve.
Kybella for Neck Fat: Having excess fat on your neck becomes a nuisance. While many diet plans and exercises promise results, they are not always effective. At Skinly Aesthetics, we have the perfect Kybella for neck fat treatment for those who want a permanent solution to get that excess neck fat reduced. Consult with one of our renowned doctors at Skinly Aesthetics and say goodbye to neck fat.
Kybella for Arms, Thighs and Other Areas: Working out day and night and restricting your diet to reduce that cellulite on your thighs is oftentimes unsustainable and unhealthy. If you are looking for a non-invasive, safe, and easy way to get rid of thigh and arms fat permanently, contact Skinly Aesthetics today to get your custom plan including your tailored Kybella price in New York. Start your journey to a more youthful and beautiful you with Kybella injections at Skinly.
HOW TO FIX JOWLS WITHOUT SURGERY WITH KYBELLA AT SKINLY AESTHETICS
The development of jowls with age can be a huge blow to your confidence. Those saggy, loose cheeks and double chin can make anyone look older and not their best, to say the least. Philosophically, for centuries mankind has been looking for the elixir of youth. With technological advancements in medical science and a better understanding of the natural resources around us, we have finally discovered a solution that could retain your youthful skin for as long as you want. The solution is called Kybella!
For the past few decades, medical practitioners and scientists have come up with various procedures and medicines to maintain skin firmness. From invasive treatments to minimally invasive injections such as Botox, the ambition of maintaining one's perfect skin was never fully materialized until the discovery of Kybella; a non-invasive, harmless and safe way to inject naturally occurring deoxycholic acid to burn out the fat. Kybella fat removal injections deliver promising results that stay for good. The deoxycholic acid is a naturally occurring compound in the body and easily breaks down the fat cells, ensuring zero percent fat accumulation in the targeted areas. The broken down fat compounds are then easily filtered out of your body with minimal side effects. This way, no additional chemicals are inserted in your body and no invasive procedures are performed. The desired results are achieved via 100% safe and sound Kybella injections.
KYBELLA JOWLS BEFORE & AFTER RESULTS – HOW MANY VIALS DO YOU NEED FOR RESULTS TO SHOW?
The number of vials required for Kybella to show significant results depends on your individual body requirements and profile. On an average, a person may require at least 3 to 4 Kybella injections to see any significant results. However, this depends on your body, how it responds to the treatment, how much fat you have, and more. When you visit Skinly Aesthetics for Kybella injections, Dr. Schwarzburg will go through your medical history and thoroughly inspect the affected area to determine the number of vials you would require. You will be guided through the entire process which includes the time period during which the vials will be administered, the number of vials required and the number of recommended visits. Dr. Schwarzburg will also brief you on Kybella jowls before and after your treatment and how to spot the difference. After 2 vials usually the difference is apparent.
WHAT ARE THE SIDE EFFECTS OF KYBELLA?
Kybella has been approved by the FDA and is considered among the safest fat reduction solutions available. However, just like any other medication, Kybella's effects may differ from person to person. This is why Dr. Schwarzburg carefully examines your medical history to see if you have had any problems in the past that could intervene or react to Kybella. Some minor side effects that may occur include the following:
Numbness around the targeted area where the injection is administered
Mild pain and swelling around the site of injection
Mild bruising at the site of injection
Redness, itchiness and irritation at the injection site
Nevertheless, do keep in mind that these side effects are minimal. If they occur, they last for a day or two and can easily be treated with over the counter ointments and medications. Again, at Skinly Aesthetics, we provide you with a complete solution to battle not only fat but also the side effects that may occur. In case you feel you have prolonged pain, numbness or changes in your facial expression that could be related to your procedure, contact us to get expert advice on how to deal with it.
Keep in mind that while Kybella does not have any major side effects, not administering it properly could pose a risk to your health. This is why we always advise our patients to only work with medical practitioners who are certified to provide Kybella treatments. If the practitioner is not skilled or careful enough, he or she can administer the injection wrongfully such as too close to the marginal mandibular nerve causing a nerve injury in the jaw. If this happens, your facial muscles will be stiffened causing slurred speech, an uneven smile, and trouble eating or laughing. Such injuries are not permanent and are healed within weeks. If the injection is not carefully administered, there can also be long term reactions such as ulcers, severe bruising, and infection on the injection site. Therefore, it is recommended to only work with physicians who are certified Kybella doctors. When you come to Skinly Aesthetics, our licensed physicians work closely with you to make sure none of the aforementioned side effects or reactions occur.
KYBELLA FOR JOWLS BEFORE AND AFTER DO'S & DON'TS:
Even though Kybella is a safe and harmless way of reducing excess fat, you still have to be careful with what you do after the procedure. If you leave the injected area without any care, there might be developments that can cause discomfort and be worrisome
Here is some medical advice to follow before and after your Kybella procedure:
Dos:
If you have facial swelling, keep your head elevated with 2 pillows to help decrease it.
Ask your doctor if you can take an over the counter antihistamine before opting for the procedure.
If swollen or itchy, use an ice pack to minimize swelling and numbness.
Don'ts:
Do not scratch, massage or rub the site of injection after the administration of the injections.
Do not consume any sort of blood thinners immediately prior to your procedure. Consult with our doctors if you are taking any such medication.
Do not use sunscreen or be under the sun for prolonged period of time before and after the procedure.
Do not opt for any other injectable treatments at least 1 week before Kybella treatment and at least 1 week after the treatment.
Do not expose the injection area to any high temperatures
KYBELLA PRICE IN NEW YORK
Kybella price in New York averages around $600 per vial. However, the cost of the total procedure depends on the number of vials required for your treatment and the amount of fat present. With 3 to 6 vials being the average number of vials for each procedure, you can expect the cost of the overall procedure to be anywhere between $1800 and $3500.